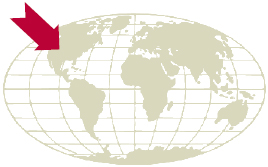 The University of Utah's School of Medicine established the Department of Preventive Medicine in 1970 to address current and emerging health care needs by educating health care professionals, conducting basic and applied research, and implementing state-of-the-art clinical and community-based health services.
The department is comprised of the following four divisions:
Public Health
The community is our Patient
PURPOSE: To advance the scholarship of promoting and protecting the health of communities in Utah and around the globe.
DEGREES: MPH, MSPH, PhD, MStat-Biostatistics
CERTIFICATES: Public Health, Global Health
Physician Assistant Studies
Educating for Service
PURPOSE: To increase access to health care, with a focus on medically underserved communities, by educating highly qualified physician assistants in the primary care model
DEGREES: Master of Physician Studies (MPAS)
For the past decade, the University of Utah Physician Assistant Program has been ranked in the top five U.S. physician assistant programs by U.S. News and World Report.
Family Medicine
Creating the future of health care for all individuals, families, and communities
PROGRAMS: Family Medicine Residency, Medical Student Education in Family Medicine, Clinical Care Management
Occupational & Environmental Health
Dedicated to protecting workers and their environment through interdisciplinary education, research, and service
PROGRAMS: Rocky Mountain Center for Occupational and Environmental Health, Occupational and Environmental Medicine Residency
AREAS: Ergonomics and Safety, Hazardous Substance Academic Training, Industrial Hygiene, Occupational and Environmental Medicine, Occupational Injury Prevention Research Training