Community Health Education Workshops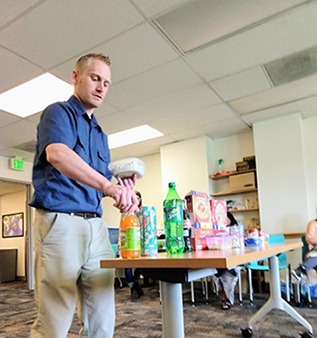 Partners, such has Cherish Families, the Refugee Education and Training Center, Short Creek Health Clinic, and the Redwood Health Center, and their community liaisons share health topics of interest with UPAP faculty and students. The PA students are trained to adapt pertinent health information to the cultures and context of these communities and deliver it in engaging ways. This allows for learning in all directions – communities learn about health and healthcare; PA students and faculty learn about the real life context of workshop attendees. Topics have included diabetes prevention and management, healthy nutrition, as well as clean and healthy homes.
Southern Utah Pacific Islander Health Coalition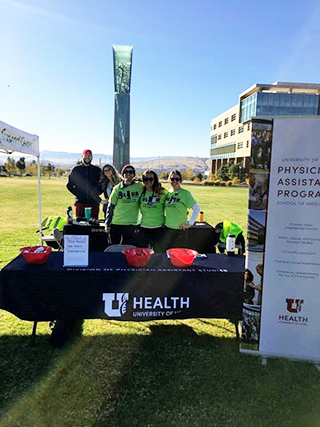 Utah has among the greatest concentration of Native Hawaiians and Pacific Islanders (NHPI) in the contiguous United States. A distinct community of NHPI live in the St. George area and have organized the Southern Utah Pacific Islander Coalition (SUPIC). UPAP and SUPIC have joined together to promote health in this unique community and build capacity of UPAP students and faculty to understand and address their needs.
SUPIC, the Utah Department of Health (UDOH) Office of Health Disparities (OHD), and the University of Utah Physician Assistant Program (UPAP) collaborated to create and administer the Health of Pacific Islanders in Southern Utah: SUPIC Survey 2019. The results of this survey have built the community's understanding of their own health and ability to connect to and develop related resources.
Activities include nature walks, garden tours, the Annual Aloha Health Fair and 5K Walk/Run, and building bridges between SUPIC and health care resources.
Urban Indian Center of Salt Lake City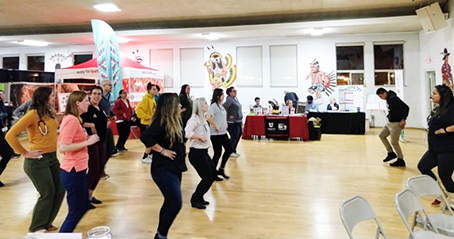 The mission of The Urban Indian Center of Salt Lake is "to serve The People by honoring Native cultures, strengthening health and wellness programs and cultivating community." UPAP supports the Urban Indian Center services related to primary health care and preventive/health screenings during their annual Diabetes Health Fair, Back-to-School Day, and other events. These events are organized so that PA students and faculty assist in holistic responsive ways centered on the needs and cultures of Utah's urban Native American population.
To learn about our other community engagement activities and partnerships within the UPAP curriculum.