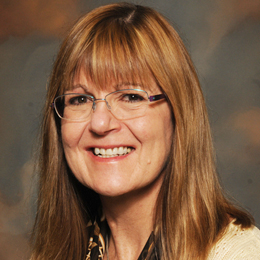 The Constance Goldgar, PA-C, MS
University of Utah Physician Assistant Program Scholarship
Constance Goldgar, MS, PA-C is Professor Emerita in the Division of Physician Assistant Studies. She attended the Child Associate Program at the University of Colorado Health Sciences Center where she received her MS in Child Health. She has worked clinically in the areas of pediatric gastroenterology, adult gastroenterology, and genetic epidemiology. In 1999, she headed UPAP's new Masters of Physician Assistant Studies (MPAS) curriculum for over 18 years with a dedicated focus on evidence-based medicine. She has worked nationally representing PAs with several groups including serving as President of the Physician Assistant Education Association, working on interprofessional health professional genomics education efforts with the National Human Genome Research Institute (NHGRI), and as the only PA involved with the national movement, Family Medicine for America's Health, addressing national workforce and education issues for family medicine and primary care teams. She has received national awards in PA education and health professional genomic education.
Applicants must meet the following requirements:
The applicant must be a Physician Assistant Student enrolled in the University of Utah Physician Assistant Program, in any year of study.
Preference is given to:

A first-generation college student; and
A student who comes from or has worked/volunteered in an underserved area or with an underserved population.

The applicant must be able to demonstrate:

Good academic standing (as per the PA program standards);
Financial need as denoted by a current FAFSA on file with the Financial Aid Office.

There are no US citizenship requirements for this award.
Award Distribution:
One Scholarship in the amount of five thousand dollars ($5,000.00) will be awarded annually to a qualified applicant determined by the University of Utah Physician Assistant Program Scholarship Committee. Awardee will be announced by March 15 and recognized at either Sendoff Breakfast, if recipient is a first-year, or Graduation, if recipient is a second-year student.
Disclaimer: Please note that a check will not be issued. This award will offset tuition costs for Summer Semester and will reduce financial aid eligibility by the amount of the scholarship.
Application
Please submit application and essay by December 31.
*By submitting the application, you agree that all information is correct to the best of your knowledge.
---
To obtain further information please contact:
Kevin Ostler | Contracts and Finance Manager | kevin.ostler@hsc.utah.edu