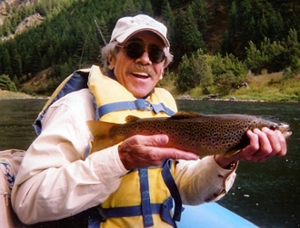 The William M. Wilson
Underserved Areas Scholarship Program
William M. Wilson was the co-founder of the Utah Physician Assistant Program and of the Utah Department of Family and Community Medicine retiring as a tenured associate professor. He was well known and highly respected by his peers in Physician Assistant Education. Bill was a stalwart proponent of working with the rural and underserved population. We are forever grateful for his generosity and friendship in the Physician Assistant Program.
Applicants must meet the following requirements:
The applicant must be a Physician Assistant Student enrolled in the Utah Physician Assistant Studies Program, be in their clinical year, and be in good standing.
The applicant should be able to demonstrate past commitment to working with underserved populations.
The applicant must be able to demonstrate financial need.
Preference will be given to applicants who plan to practice primary care medicine (family practice, general internal medicine, general pediatrics, and obstetrics/gynecology) in an underserved setting after graduation.
Award Distribution:
The amount of awards available will be determined by the number of qualified applicants and the interest bearing account the scholarship is held in. The funds will be made available to use for Summer Semester of the clinical year. Awardee will be announced by March 31.
Application
Please request application by contacting Dan Crouse
Application and essay are due by March 1.
*By submitting the application, you agree that all information is correct to the best of your knowledge.
---
To obtain further information or to request an application please contact:
Kevin Ostler | Contracts and Finance Manager | kevin.ostler@hsc.utah.edu