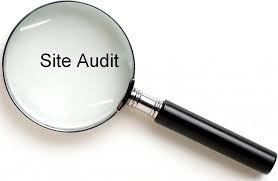 An audit is the systematic and independent examination of clinical trial-related documents, processes and procedures. The objective is to determine whether the evaluated clinical trial-related procedures were conducted, and the data were recorded, analyzed and reported in compliance with the protocol, applicable regulations, GCP guidelines, and IM SOPs.
The sponsor of a clinical trial has oversight responsibilities for the ongoing clinical investigation, including monitoring and auditing as stated in the Code of Federal Regulations (21 CFR §312.56) and the GCP guidelines. For investigator-sponsored studies (investigator-initiated trials), the study PI has the regulatory responsibilities of both the investigator and the sponsor, and therefore must ensure auditing and monitoring is conducted.
The internal audit program will provide additional compliance oversight for investigator-initiated trials and other clinical trials that do NOT have regular monitoring or auditing oversight by an industry or consortium sponsor.
On request by the study team or dept. leadership, audits may also be conducted of any other Internal Medicine clinical trial. Or in case potential compliance issues are noted. The focus of an audit may be a particular process or procedure performed in the conduct of clinical trials.
A clinical trial-focused audit will generally include a review of subject eligibility, informed consent process, protocol compliance, disease outcome, adverse events and toxicity, data quality, regulatory documentation, and investigational product records.
To Request an Internal Audit or for Questions