Research Focus
Mary Elizabeth Hartnett, MD, is the principal investigator of a National Institutes of Health-funded laboratory that studies mechanisms of normal and aberrant angiogenesis, particularly related to diabetic retinopathy, retinopathy of prematurity, and age-related macular degeneration.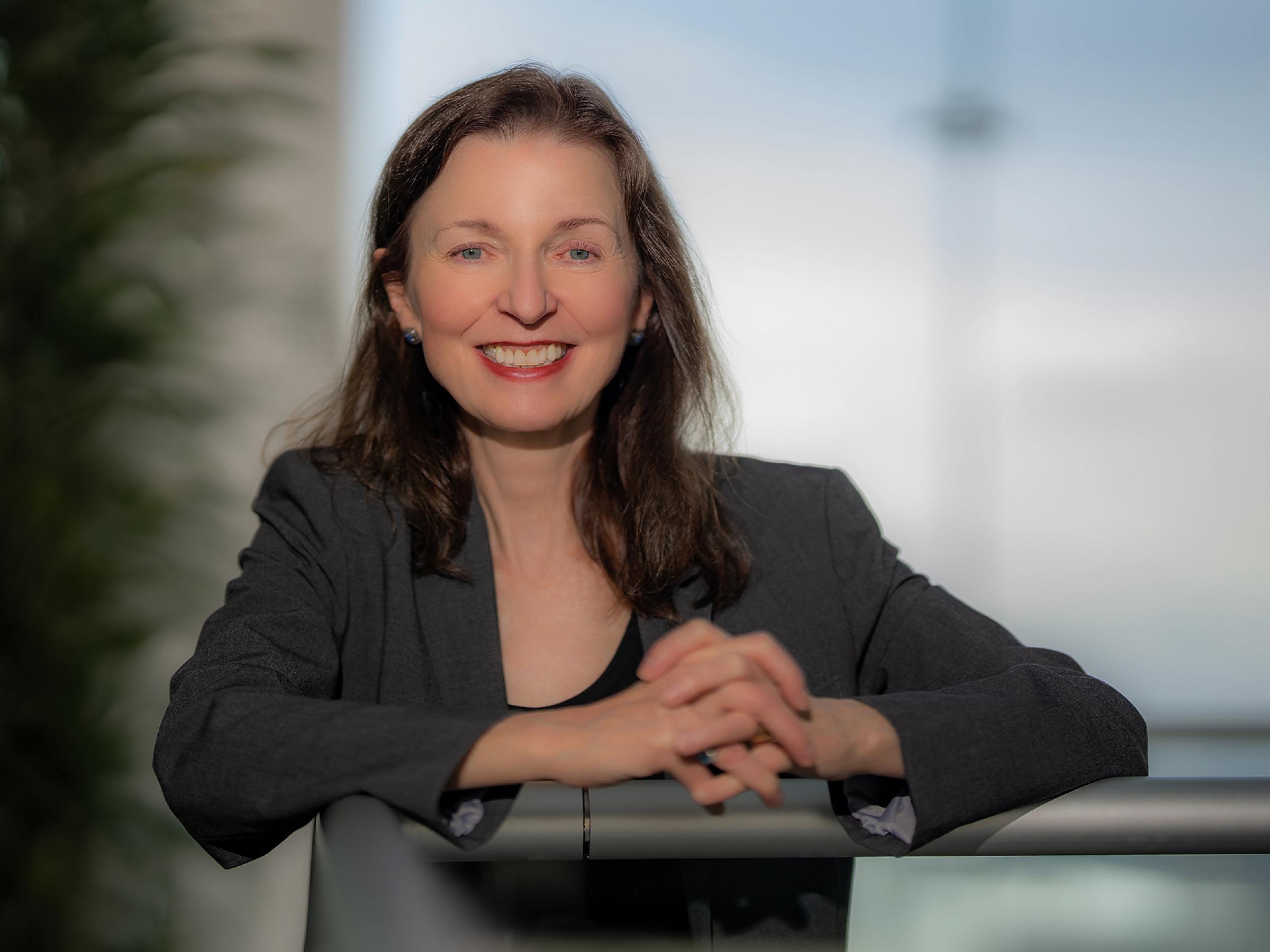 Studying How Blood Vessels Grow
The mission of the laboratory is to understand what causes blood vessels to grow outside their normal tissue compartments and into other areas of the eye where they cause damage, and then to determine safe mechanisms to restore the normal state of the vasculature.
Rather than inhibit or destroy abnormal vessels, the goal is to understand what stimulates endothelial cells of blood vessels to become activated to migrate and proliferate aberrantly, and once this is known, to then restore or contain blood vessel support to normal ocular compartments.
Delivering Top Care, Conducting Critical Research
Dr. Harnett holds the Calvin S. and JeNeal N. Hatch Presidential Endowed Chair in Ophthalmology and Visual Sciences, is a Distinguished Professor at the University of Utah, and an Adjunct Professor of Neurobiology and of Pediatrics. Dr. Hartnett is Director of Pediatric Retina at the John A. Moran Eye Center and Principal Investigator of the Retinal Angiogenesis Laboratory.
As Director of Moran's Pediatric Retina Center, Dr. Hartnett is one of a few pediatric retina specialists internationally trained to diagnose and treat pediatric retina disorders, which disrupt the healthy development of the light-sensitive tissue at the back of the eye. There are dozens of conditions that cause retinal blindness in infants and children, but most of them are rare. She is one of only a handful of pediatric retina specialists in the United States offering complete care for these challenging conditions.
Her mission is to deliver the best possible care and education while conducting critical research to make future advances in pediatric retina care possible. She performs surgery at both the Moran Eye Center at the University of Utah and the Moran Eye Center at Primary Children's Hospital.
She created the first-ever academic textbook on the subject, Pediatric Retina, currently in the third edition with video capability for surgical procedures, which has proven to be an invaluable resource for residents and ophthalmologists internationally. She is a director of the Advances in Pediatric Retina meeting held every two years, most recently in Utah in 2019 and virtually in 2021, serving to provide training in established and new methods to manage pediatric retinal conditions and to incite collaborations in research in pediatric retina.