Welcome to the Occupational Trauma Program (OTP). The OTP specializes in assessment and therapeutic care for individuals exposed to traumatic events. The OTP was founded as a service for individuals who experience trauma as an occupational hazard (firefighters, law enforcement, first responders, NICU nurses, ER physicians, oncology). However, we also have expertise in treating trauma that originates from a wide variety of sources, such as medical trauma, cancer, combat, school violence, or sexual assault.
Our Philosophy
As a core philosophy, the OTP is founded on a patient-centered approach, characterized by collaboration between client and clinician to identify a personalized set of goals and targets for treatment. We view trauma as an experience that can create a broad array of difficulties, including any of the following: social isolation, marital problems, job under-performance, cynicism, low motivation and energy, and/or symptoms of PTSD, anxiety, and depression. Our overarching goal is to re-connect clients with values, goals, and meaning through addressing the variety of functions that trauma can disrupt.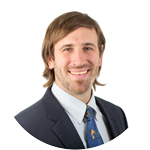 Support Healthy Minds, Give Today
Please help the Department of Psychiatry to expand our clinical care, research and academic programs. Donate here!