About the Benning Society
The H.A. and Edna Benning Presidential Endowment was established through a generous gift of $22.5 million to the University of Utah through the estate of Arthur E. Benning, who was president and chairman of the board of Amalgamated Sugar Company. The gift is in honor of Mr. Benning's parents, H.A. and Edna Benning. The endowment allows the university's medical school to recruit and retain top researchers and clinicians in a variety of fields, as well as sponsor an annual public lecture featuring leading-edge researchers throughout the United States and the world.
Mr. Benning's decision to leave his estate to the University of Utah came, in part, after he remembered the care a colleague's daughter had received at the University of Utah Hospital. In 1969 Allan Lipman, a co-worker and friend of the Benning's thought his three-year-old daughter, Tracy, was going to die. Doctors at the University of Utah discovered she was suffering from a rare and often fatal blood disorder called dermatomyositis. Benning, who had no children, told Lipman to take off all the time at work he needed to care for his ailing daughter.
Ten years later, Mr. Benning was in the process of re-evaluating the selection of organizations and causes that could benefit from his estate. Mr. Lipman explained that the University of Utah had a great medical school. "Art remembered my family's great experience when the hospital saved our little three-year-old-daughter during my first year of employment with Amalgamated," said Mr. Lipman. "I know that Art would be very proud to know that the fruits of his labor will support the important work of talented physicians and scientists here in Utah both now and into the future," said Mr. Lipman.
About the Bennings
Amalgamated Sugar Company
Founded in 1898 the Amalgamated Sugar Company is the second largest sugar-beet processor in the United States. The company currently produces 1.8 billion pounds of sugar each year. Today, the company produces more sugar in a 10-hour period than it did during its entire first year of operation. In 1982 Amalgamated was purchased by Harold Simmons of Dallas, Texas and then sold again in 1997 to a group of beet growers where it became a farmer-owned cooperative. The headquarters were moved from Ogden, Utah, to Boise, Idaho, in 2005.
H. A. Benning 1879–1962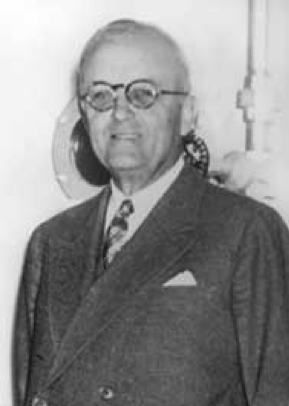 The driving force behind Amalgamated's operational growth was the Benning family. H.A. Benning was born in 1879 in Lyons, New York. Benning began his career in the sugar-beet industry in 1900 at a sugar factory in his home town. Over the course of his career Benning worked for the Eastern Sugar Company, the Great Western Sugar Company, and the Holly Sugar Corporation. In 1929 he was named vice president of the Amalgamated Sugar Company. He was named company president in 1941 and remained in that position until his death in 1962.
Determined to make Amalgamated the best in the business, H.A. Benning built new plants in Nampa, Idaho, and Nyssa, Oregon; opened sales distribution centers in Portland and Seattle; and established Amalgamated's retail trademark, "White Satin."
Arthur E. Benning 1912–1990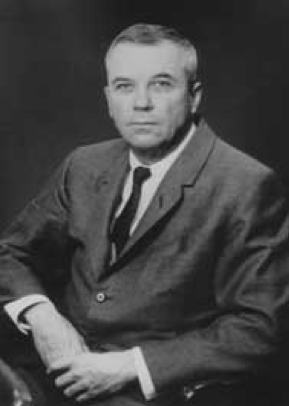 Arthur E. Benning was raised in the sugar business. He began his career in 1932 working in his father's Ogden factory. In 1962 he succeeded his father H.A. Benning as president. In 1976 he was elected chairman of the board of Amalgamated Sugar. He retired in 1982 after 50 years of service. Benning spent 50 years at the Ogden, Utah-based company before retiring in 1982. He died of a heart attack at age 78 in 1990. His wife, Rosemary, died in 2004.