The Division of Otolaryngology – Head & Neck Surgery is committed to exceptional patient care, comprehensive training of future otolaryngologists, and the advancement of medicine and science through research.
The Pediatric Otolaryngology Fellowship is a one-year fellowship spent at Primary Children's Hospital (PCH). PCH teaching service is composed of full-time physicians with University of Utah faculty appointments. The pediatric otolaryngology fellow is expected to be an educator, assisting in training of junior residents, and medical students rotating on the service. The fellow will take part in the didactic schedule for the University of Utah residents, as well as that for PCH.
The University of Utah NeuroRhinology and Advanced Sinus Surgery Fellowship is built upon a foundation of clinical and academic excellence. This one-year fellowship involves training in all aspects of medical and surgical rhinology. Fellows receive comprehensive training in advanced techniques, including endoscopic skull base surgery and surgery for complicated inflammatory disease. An emphasis on skull base surgery will be placed through our skull base dissection lab and collaborations with neurosurgical colleagues at the University of Utah.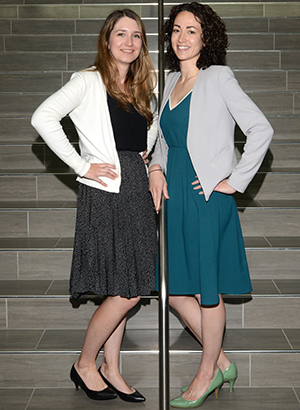 Graduating Class of 2018:
Kristine Smith, MD and
Elise Graham, MD