In addition to monthly seminars and local mentoring and networking opportunities for the fellows, U-HELM will connect fellows to external advisors. The external advisors serve on the Advisory Board for two years and provide additional resources to the U-HELM program and fellows.
Jeff Henderson, MD, MPH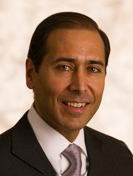 Jeffrey Henderson is Lakota and an enrolled member of the Cheyenne River Sioux Tribe. Dr. Henderson acquired both his Bachelor's and Medical degrees from the University of California, San Diego. After completing a residency in Primary Care Internal Medicine at the University of Washington, Dr. Henderson moved to Eagle Butte, South Dakota in 1992, where he served as Clinical Director of the PHS Indian Hospital there. He returned to Seattle in 1994 to pursue his Master's training in Public Health, after which he moved to the Black Hills of western South Dakota and returned to work in primary care once again for the Indian Health Service.
In 1998, Dr. Henderson began his transition to public health and epidemiology, joining the well-known Strong Heart Study as a co-investigator. Also in 1998, Dr. Henderson founded the Black Hills Center for American Indian Health, a community-based, nonprofit organization whose mission is to enhance the wellness of American Indians through research, service, education, and philanthropy. The Center has been met with considerable success, garnering over $20 million through 24 peer-reviewed health research grants and contracts, largely from NIH and CDC; providing well-paying jobs and benefits for more than 40 reservation-based tribal members; and injecting over $5 million directly into impoverished reservation communities. When not working, Dr. Henderson can be found spending time with his beautiful wife and two children, dancing and singing at pow-wows, riding his bicycles and motorcycles, and skiing and hiking throughout the Black Hills.
---
Veronica Svetaz, MD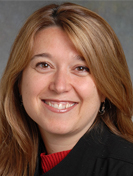 Dr. Veronica Svetaz is a family practice and adolescent health physician at Hennepin Family Care East Lake Clinic. Originally from Argentina, Dr. Svetaz completed her medical school and internal medicine residency at the University of Buenos Aries, Argentina. She came to the University of Minnesota in 1996 to join the Division of Pediatrics and Adolescent Health LEAH training program for a two-year fellowship.
After that, Dr. Svetaz joined Regions Hospital in St. Paul for a Community and Family Medicine program. In 2002 she created the Aqui Para Ti/Here for You youth development program and has been the Medical Director. Her research includes working with bilingual youth and educating practitioners to better work with minority youth. Dr. Svetaz sits on the MOAPPP Advisory Board and is a member of the Immigrant Health task force of the Minnesota Department of Health.
---
Sora Tanjasiri, PhD, MD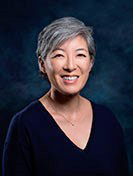 Sora Park Tanjasiri DrPH, MPH, is Professor in the Department of Health Science, and Director of the Health Promotion Research Institute at California State University, Fullerton. Her teaching and research focus on community health promotion among diverse populations, particularly Asian Americans and Pacific Islanders. Her scholarship applies community-based participatory research principles to understanding and addressing cancer health disparities, include tobacco prevention, cancer early detection, and survivorship. She has served as PI or Co-PI on over two dozen extramurally funded cancer-related studies. Her research has been published in such peer-reviewed journals as American Journal of Public Health, Journal of the American Medical Association, Health Education & Behavior, and Health Promotion Practice.
In addition to her professional work, Dr. Tanjasiri has served as an advisor to numerous non-profit organizations and coalitions, including member and chair of the Board of Directors of the Orange County Asian Pacific Islander Community Alliance, Chair of the Susan G. Komen for the Cure's Asian American/Pacific Islander National Advisory Committee, board member of the St. Joseph Health System Foundation, and more. Dr. Tanjasiri received her bachelor's degree in Biochemistry from the University of California, Berkeley, and her master's degree in Behavioral Science and doctoral degree in Community Health Sciences from the University of California, Los Angeles School of Public Health.
---
Stephen B Thomas, PhD, MS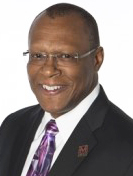 One of the nation's leading scholars in the effort to eliminate racial and ethnic health disparities, Dr. Stephen B. Thomas has applied his expertise to address a variety of conditions from which minorities generally face far poorer outcomes, including cardiovascular disease, diabetes, obesity, and HIV/AIDS. He is the Principal Investigator (with Dr. Quinn) on the Center of Excellence in Race, Ethnicity and Health Disparities Research, funded by the National Institute for Minority Health and Health Disparities (NIMHD).
Dr. Thomas has received numerous awards and for his professional accomplishments, and over the years, his work has become recognized as one of the scholarly contributions leading to the 1997 Presidential Apology to Survivors of the Syphilis Study Done at Tuskegee. His current research focuses on the translation of evidence-based science on chronic disease into community-based interventions designed to eliminate racial and ethnic disparities in health and health care. Dr. Thomas is particularly interested in how the legacy of the Syphilis Study at Tuskegee (1932–72) has impacted trust and influenced the willingness of African Americans to participate in medical and public health research.