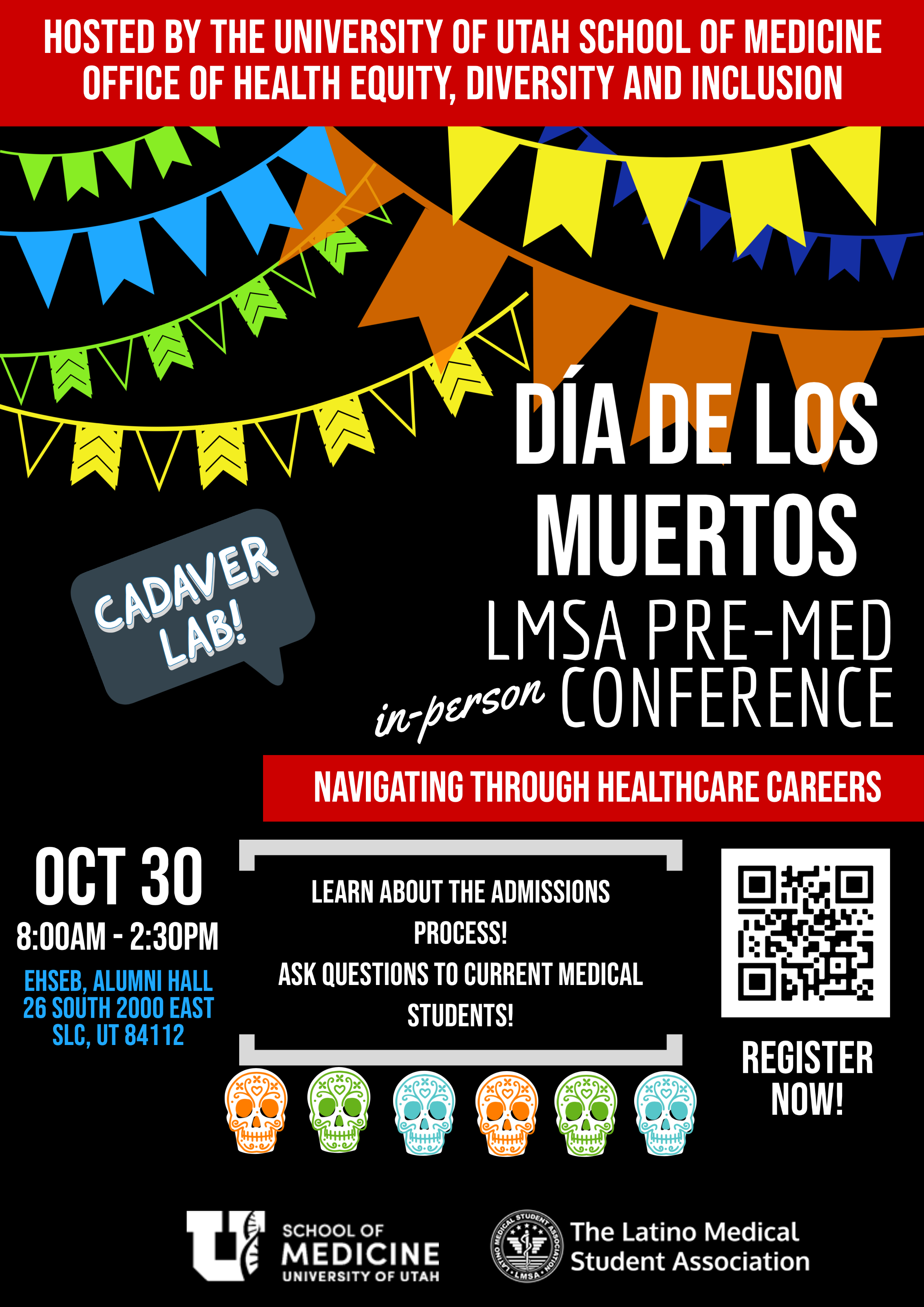 Held annually on the campus of The University Of Utah School Of Medicine, The Day of the Dead Pre-medical conference offers undergraduate students interested in pursuing a career in medicine a unique opportunity. Participants attend lectures presented by subject matter experts from the School Of Medicine departments such as admissions, financial aid, and Health Equity, Diversity, and Inclusion. Other highlights will include a question and answer session with a panel of current medical students, and break sessions with various University of Utah health science colleges.
Registration is required and now open, please click the following link:
Location
The conference will be held in-person at the University of Utah School of Medicine in the Eccles Health Sciences Education Building, Alumni Hall, 26 South 2000 East, S.L.C., Utah 84112.
Due to current mandates regarding COVID-19 Face masks are required on all Health Sciences Campuses. the annual 2021 Day of the Dead Pre-medical conference in planning to be an in person event.
Date & Time
October 30th, 2021 from 8:00am-2:30pm.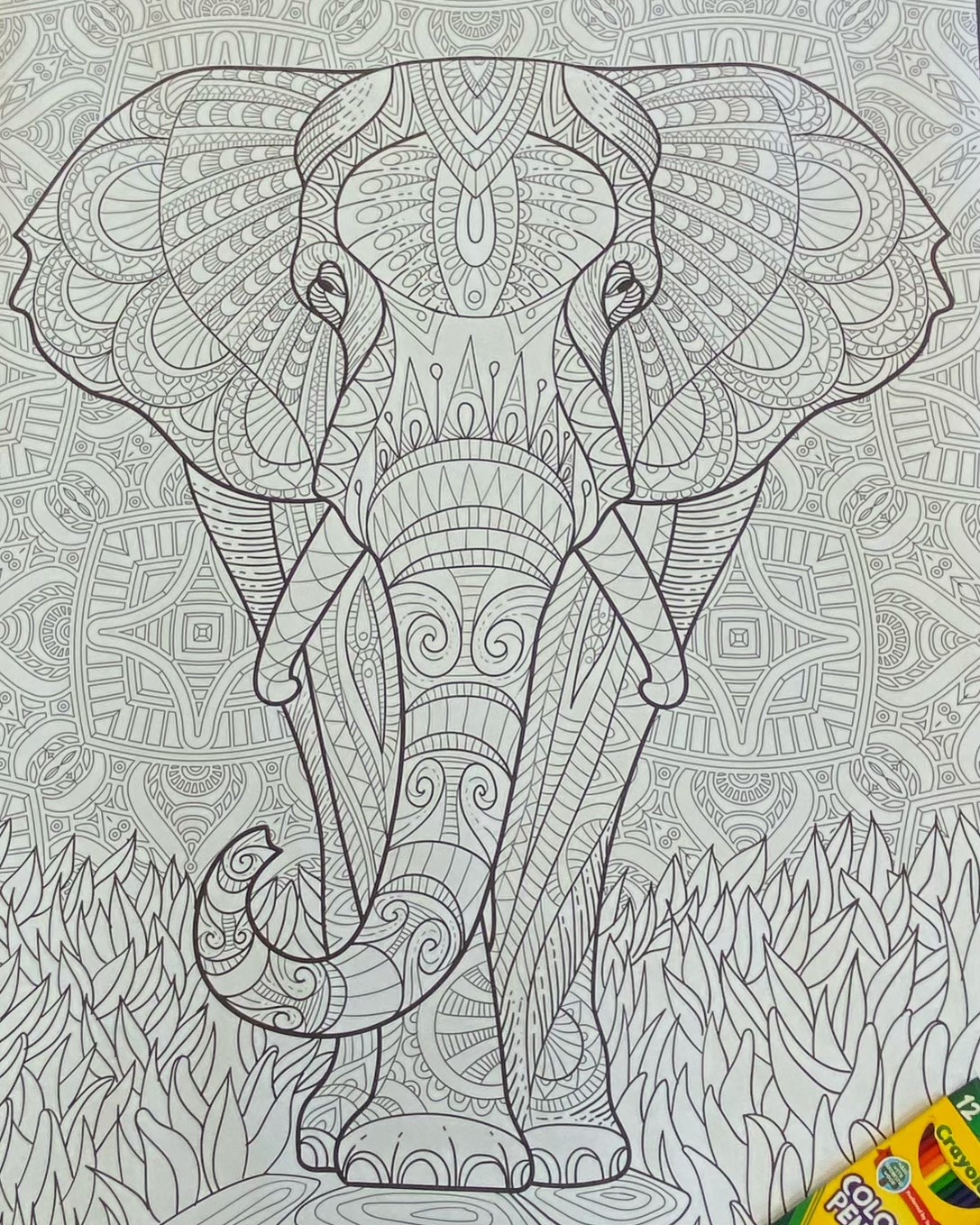 Contact Us
Drop by for snacks, coffee, coloring, printing, and more!
Email: somdiversity@hsc.utah.edu
Phone: 801-587-7672
Diversity Lounge - Room 101
School of Medicine, Building 379
27 S Mario Cappechi Drive
Salt Lake City, UT 84132