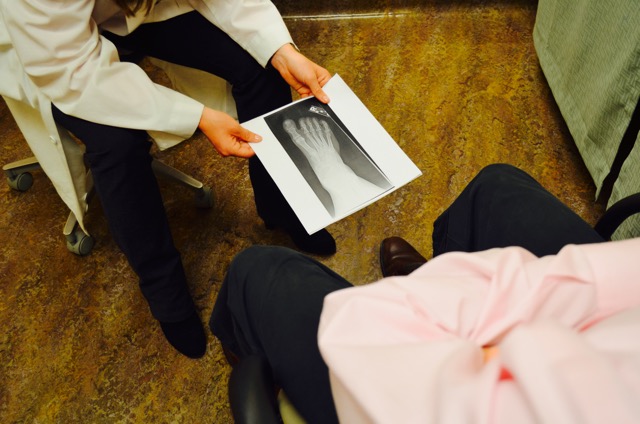 Foot and ankle health establishes the foundation for overall health of the human body. Research plays a critical role in the advancement of diagnostic, treatment, and maintenance techniques of these important structures.
The foot and ankle research group at the University of Utah Orthopaedic Center is composed of a highly motivated and productive team of researchers, staff, and volunteers. Together, this group strives to conduct novel, high quality research in order to provide insight into common foot and ankle problems. Clinical faculty members include: Professor Charles Saltzman, MD, Department Chair; Associate Professors Florian Nickisch, MD, and Timothy Beals, MD.
The group collaborates with several other skilled researchers, including an onsite bioengineering group specializing in kinetic and kinomatic image modeling, and the Study Design and Biostatistics Center (SDBC), which includes leaders in the field of Psychometrics.