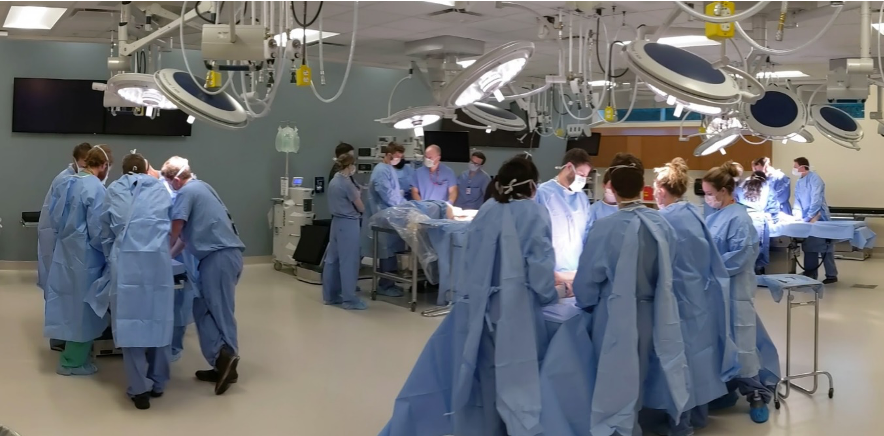 The University of Utah Orthopaedic Surgical Knowledge Integration (SKI) Lab is a new state of the art hands-on surgical skills training facility, located on the lower level of the University Orthopaedic Center (UOC). It was designed and equipped to accommodate a wide range of both open and arthroscopic procedures, using cadaver specimens.
The 1300 SF flexible lab space can be configured with up to 12 surgical stations and has an adjacent 1000 SF conference room with audio and video connectivity to the lab.
The SKI Lab provides the opportunity for orthopaedic residents, orthopaedic fellows and practicing orthopaedic surgeons to learn and develop new surgical techniques, trial new instrument and implant prototypes and conduct clinically-related research projects. Our mission is to enhance the surgical training experience and proficiency of orthopaedic residents and fellows and to serve as an education and training resource for the orthopaedic community.