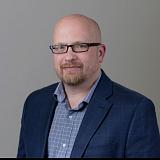 Adam Stevenson, MD
Schedule an Appointment with Dr. Stevenson
Megan Fix, MD
Schedule an Appointment with Dr. Fix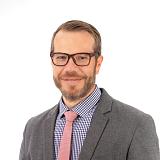 Tom Hurtado, EdD
Schedule an Appointment with Dr. Hurtado
Contact Us

If you aren't sure who to reach out to, this is a good place to start. We are here to help you find answers to your questions for anything from building access to locker issues to quick questions. Our front office team monitors the emails to provide timely responses to your questions.

Email: studentaffairs@hsc.utah.edu
Contact Us

The Medical Student Wellness Program offers free mental health resources to medical students and their partners. These resources include workshops, groups, individual and couples therapy, medication management and access to snacks and massage chairs. To get connected to wellness please email somwellness@hsc.utah.edu and we can get you scheduled for an intake.
Steven Baumann, PhEd

Rebecca Lish, PhD

Contact Us

Academic Success Program
Please visit here to schedule a meeting with Academic Success. The Academic Success Program offers regular online availability over Zoom. The Academic Success Program scheduling assistant can help you set up an online or in-person appointment.
27 S Mario Capecchi Dr.

Salt Lake City, UT 84113