In an emergency or crisis, the focus must be to assure that the student has the assistance necessary to support and safeguard their physical or emotional needs. This may include immediate emergency department evaluation for acute physical and mental health crises and need for hospitalization, access to appropriate services for sub-acute crises, and activation of personal, social, or spiritual support services.
Medical or Psychiatric Emergency
In the event of an emergency, please call 911 or go to your nearest emergency room.
University of Utah Medical Center Emergency Department
50 North Medical Drive
Salt Lake City, Utah 84132
(801) 581-2291
The University of Utah Hospital Emergency Department is a fully approved Level 1 Trauma facility and tertiary referral center that is staffed by physicians 24 hours a day, 7 days a week.
Hunstman Mental Health Institute (HMHI)
501 Chipeta Way
Salt Lake City, Utah 84108
(801) 583-2500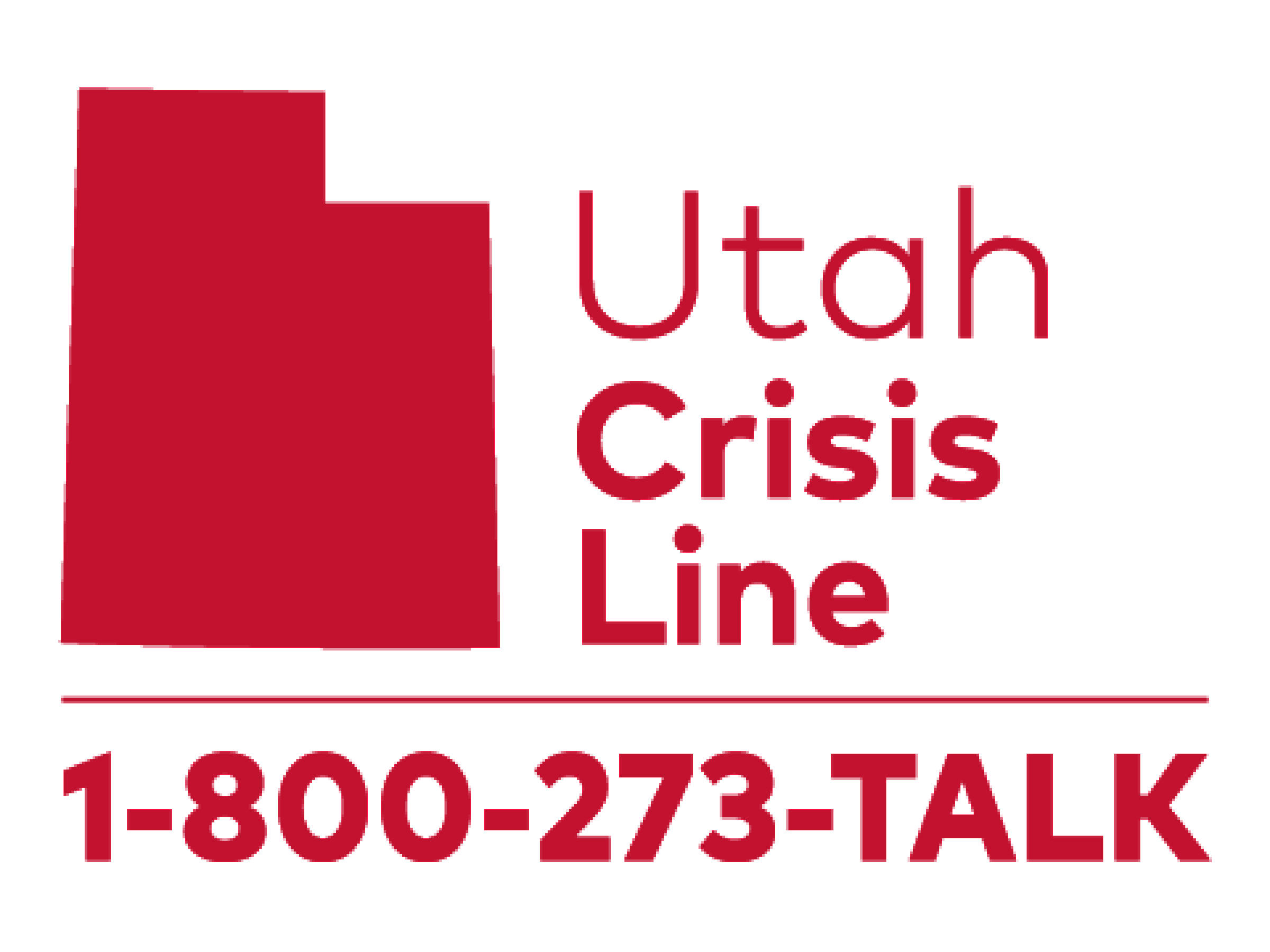 24/7 free and confidential crisis help and support
In Association With The National Suicide Prevention Lifeline
Crisis Services are available 24/7, both locally (801-587-3000) and statewide (1-800-273-8255) for the National Suicide Prevention Lifeline.
UNI's Licensed clinicians provide prompt and compassionate crisis intervention, suicide prevention, information and referrals as well as follow-up services, emotional support and assistance to individuals experiencing emotional distress or psychiatric crisis.
Dial 988 for the Suicide and Crisis Hotline
Mobile Crisis Outreach Team (MCOT)
To find out how MCOT can support you, call 988
Triaged through the CrisisLine, HMHI MCOT provides free, prompt, face-to-face response to any resident of Salt Lake County who is experiencing a behavioral health crisis.
Youth and adult services teams are available 24/7 and offer consultation and support to individuals, families, schools, treatment providers and first responders.
Follow up services provide on-going support, including referrals to health care providers and community-based mental health services
A short-term (up to 23 hours) secure center providing therapeutic crisis management, an assessment based on strengths and psychiatric needs, medication intervention, and wellness/recovery/discharge planning
Staffed by psychiatrists, advanced practice nurses, social workers, certified peer specialists and psychiatric technicians
(801) 587-1055
This line is for Salt Lake County residents who are not in crisis, but are seeking support, engagement, or encouragement
Certified Peer Specialists offer support and empower callers to resolve problems by fostering a sense of hope, dignity, and self-respect.
Callers may speak with peer specialists daily 9am to 10pm
Safe UT App or Call Line - (833) 372-3388
The SafeUT app provides a way to connect to licensed counselors that are ready to listen to any sized crisis or concern. Support is immediate and confidential, and as easy as reaching for your phone and sending that first message.
Mental Health First Responders
Our mission is to provide student-centered after-hours crisis response and prevention, support emotional health, and improve well-being through connecting the students' unique needs with appropriate resources and interventions through campus and community collaboration.
(385)-321-5356
My Student Support Program (MySSP)
My SSP provides students with immediate and/or ongoing confidential, 24-hour support, year round for any school, health, or general life concern at no cost to the student. Students can call or text with a licensed counselor from their cell phone at any time regardless of location.
Download the MySSP App
OR Call MySSP 1-833-369-1250
If you are in crisis but it is not emergent, please contact Meghan Sullivan to access services through the MSWP.