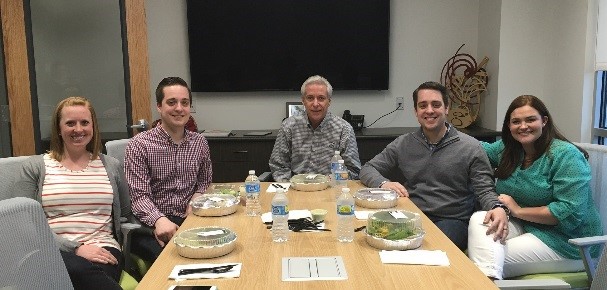 The DINNER WITH A DOC program matches first and second-year medical students with practicing physicians in the Salt Lake City area. The purpose of DINNER WITH A DOC is to bring together current medical students and their spouse or significant other for dinner with a physician and their spouse or significant other in an informal setting where they can discuss both medical practice and its influence on the family.
Participate
This program is a great opportunity for students to learn more about the actual practice of medicine and to ask questions about family life during training and establishing a practice receiving tips and advice that help the students cope, and specifics about specialties.
What Our Students Have to Say
Student, Alex Smith had this to say about her dinner with Dr. Angelica Putnam, a pediatric pathologist:
"It was nice to speak with a physician outside of the hospital. Dr. Putnam is such a wonderful person and mentor, and it was nice to hear her tales from med school." Alex continues, "My fiancé also really loved it. He and I are both going to join her for an autopsy, and he is going to meet with her too and learn more about the pancreas, (which he is studying for his PhD. in Human Genetics)."
The DINNER WITH A DOC program generally runs throughout the months of February through April.