Welcome to the University of Utah Physician Assistant Program page. We are excited that you have interest in the profession and in our program. The University of Utah Physician Assistant Program (UPAP) is a mission-based program. Our mission is to improve the quality of health and access of care, with a commitment to the medically underserved. We do this in large part by educating the best students in the country while utilizing amazingly accomplished staff and faculty. We have a commitment to ensuring both diversity and inclusion within our program. We are gratified to work with many community partners that share our commitment to provide excellent care for marginalized populations.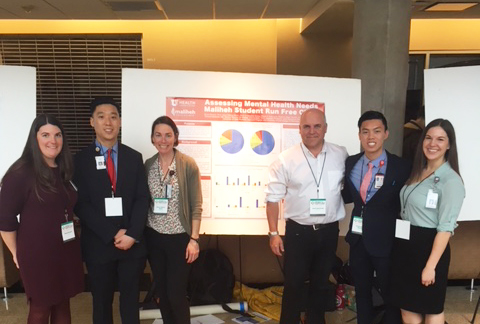 Our curriculum is designed to prepare students for early clinical exposure and the critical decision-making skills that create resilient physician assistants. Our students are valued in the clinical training settings they participate in, due to their backgrounds, history and physical exam skills and medical knowledge. The national reputation of our program opens many doors of opportunity for our students.
We are excited to have campus locations in Salt Lake City and St. George, Utah. Each offers natural beauty, excellent faculty, committed preceptors and mission focused partnerships. Each location has a student run clinic, where students work in teams to provide care and learn all aspects of clinical care. With robust student support, an excellent curriculum and a high pass rate on the national certifying exam, alumni consistently express delight and affirmation in their choice to attend UPAP. We wish you the best as you explore the profession, our site and our mission. We will see you in the community!
Best regards,
Jared Spackman, MPAS, PA-C
Program Director