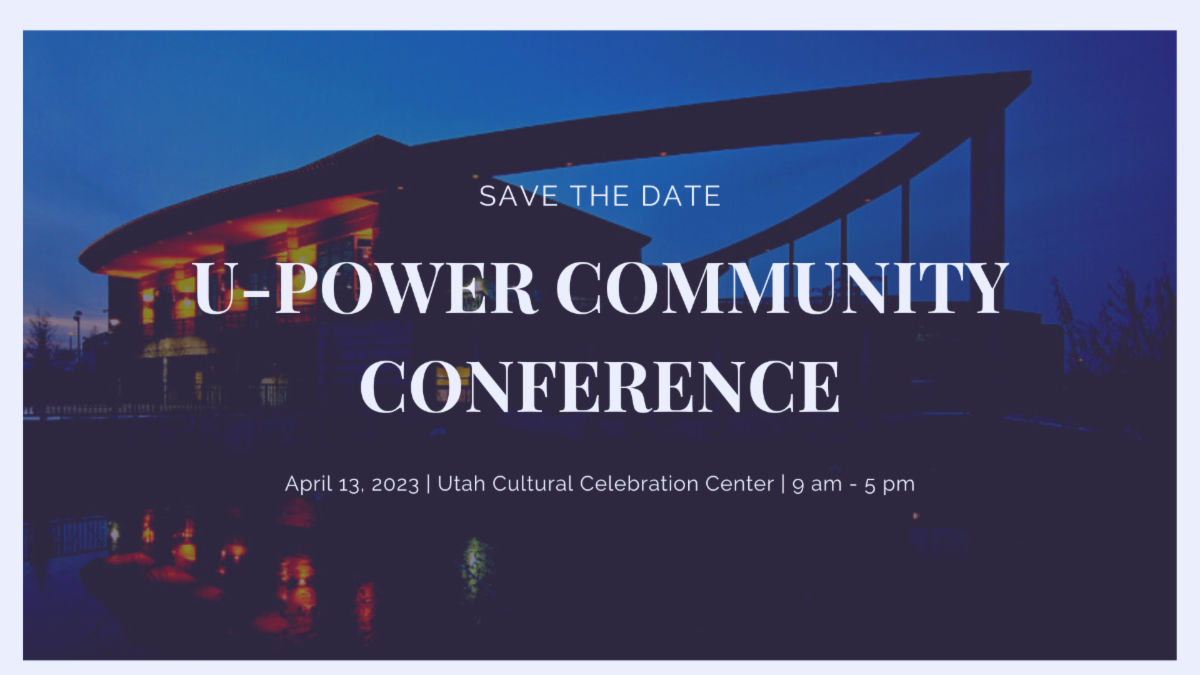 The Utah Center for Promotion of Work Equity Research (U-POWER) is excited to announce our second annual community conference on April 13, 2023!
U-POWER's Spring Conference is hosted by the Outreach Core (Project Leads Drs. Lisa Gren and Ivette Lopez) and aims to expand a community of practice that shares the concern of changing the conditions of work and advancing Total Worker Health®. U-POWER's community of practice includes researchers with scientific expertise, practice-based professionals with operational expertise, and community members with local knowledge expertise and the community's trust. The Spring Conference emphasizes those vital connections with the community and the importance of community-based participatory research. For a debrief of the Spring 2022 conference, check out our newsletter.
The U-POWER Spring Conference 2023 will be held April 13, 2023 from 8:30 am - 4:00 pm at the Utah Cultural Celebration Center (1355 W 3100 S, West Valley City, UT). Free registration will open in early 2023.