University of Utah Hospital
The University of Utah Emergency Department makes up the first floor of the newly built, three-story Eccles Critical Care Pavilion, which opened in March 2003.
Located directly above the Emergency Department are a 32-bed surgical intensive care unit and an additional six new operating rooms. Directly adjacent to the Emergency Department is a 24-hour Starbucks coffee shop. Inside our state of the art facility there are a total of 27 patient beds; six are dedicated to fast track patients and six are critical care/trauma beds. In addition, there are three seclusion rooms and one negative pressure room for decontamination.
All beds in the Emergency Department have central telemetry monitoring capability with a rapid x-ray and CT suite in the hallway adjacent to the trauma rooms. AirMed headquarters are also located in the northeast corner of the Emergency Department.
Tracking of patients and patient information is done via the computerized Emergency Department Information System. All radiology studies can be accessed on one of multiple PACS viewing terminals located in the department. The Emergency Department is fully equipped with 53 computer terminals all having high-speed internet access.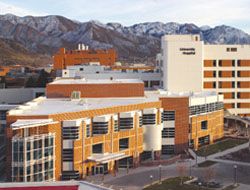 In April 2006, the old emergency department space was converted into an 11 bed observation unit with central monitoring capabilities managed by the Emergency Department staff.
University of Utah Health is a 430 bed, Level 1 Trauma center. It is a state-owned hospital that serves as a major tertiary care center for Utah, Montana, Wyoming, Nevada, and Idaho. UUHSC is also home to the University of Utah School of Medicine and supports residencies in all major fields of medicine. The Division of Emergency Medicine has an exceptional group of academically oriented physicians with special expertise in EMS, air transport, toxicology, and pain management. Other centers of excellence within the institution include Burn and Trauma Care, Obstetrics, Orthopedics, Radiology and Neurology.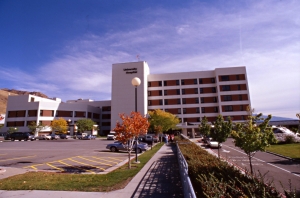 Intermountain Medical Center
Intermountain Medical Center (IMC) is a major tertiary referral center for Intermountain Health Care (IHC) and the Mountain West. It has centers of excellence in trauma & emergency medicine, cardiovascular and pulmonary care, oncology, women's and newborn care, and outpatient care. Located near the heart of Salt Lake City, the Roy W. and Elizabeth E. Simmons Trauma and Emergency Center contains one of only two Level 1 adult trauma centers in Utah. This is the largest in the state with 56 rooms. The ED sees approximately 91,000 patients annually with 14% pediatric volume. It is also the home base for Life Flight, Intermountain Healthcare's aeromedical transport service.
EM residents will work directly with an outstanding and diverse group of emergency physicians in private practice with teaching faculty appointments at the University of Utah. Residents will be exposed to a health care system at the forefront of information technology in medicine. Residents will also be provided training in one of the most progressive intensive care and trauma environments in the nation that includes an air transport system.
Rotations at IMC Hospital will include the Emergency Department, Trauma, the Shock-Trauma Intensive Care Unit, and Anesthesia.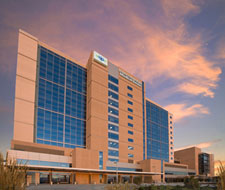 Primary Children's Hospital
Primary Children's Hospital (PCH) is a regional pediatric referral center with one of the largest catchment areas in the United States and over 43,000 visits per year to the pediatric emergency department.
The pediatric ED is manned by an outstanding, nationally recognized faculty, which provides an unsurpassed pediatric education to the residents in the program.
PCH has an active Pediatric Emergency Medicine Fellowship with fellows taking an active part in clinical and didactic education. The hospital also has an equally motivated and outstanding faculty of pediatric intensivists, which EM residents will be exposed to during their rotation through the pediatric intensive care unit. In addition, PCH also has an active pediatric air transport system.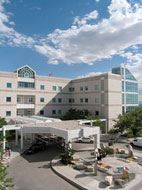 George E. Wahlen Department of Veteran Affairs Medical Center
The Salt Lake Veterans Affair Medical Center is a 102 bed tertiary care regional referral center for the VA system. The VA hospital exposes EM residents to acute exacerbations of chronic progressive pulmonary and cardiac disease. The incidence of these diseases is much lower in the general population of Utah than in most other training environments, and residents would not otherwise have sufficient experience in the acute care of these disorders.
The institution is known for its excellent medical intensive care experience and will provide greater opportunity for progressive responsibility for Emergency Medicine residents.
MESSAGE FROM THE PROGRAM DIRECTORS
Only a few years ago, the presence of an emergency medicine residency in Utah was still just a dream. In 2005 that dream became a reality, and in June of 2008 we graduated our first class of emergency medicine residents.
Learn More