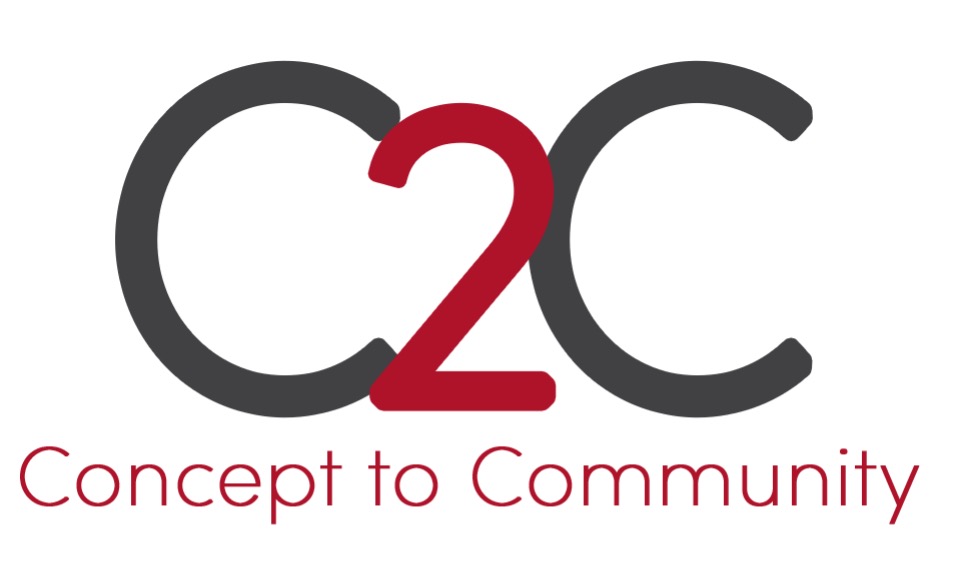 Concept to Community (C2C) a contest sponsored by GME Resident Engagement & Training for Underserved & Rural Needs (RETURN).
The C2C contest enables GME trainees to address the health needs of rural and underserved Utah communities guided by the community stakeholders and experienced faculty. 
Interprofessional teams (GME Trainees, Health Sciences students from SOM/Public Health/Nursing, etc.) will submit proposals to design and implement rural and underserved health programs with community input. The proposals will address one or more of the following C2C contest goals: 
Increase awareness of rural health needs/challenges among current and future providers

Provide public health education for rural communities

Enhance U health trainees/faculty/staff involvement in addressing rural needs/challenges

Design public health intervention/rural practice innovations 
Teams may be awarded up to $5000 to bring their projects to life. The award categories are: 
rural awareness and education,

rural practice innovation,

public health intervention, and
To qualify for any final funding, each team must have a GME trainee (resident or fellow). However, the application can be submitted without a GME Trainee. Once we receive an application lacking that piece, we will reach out to individuals to help form their team. 
The C2C contest is now closed. Check back for more details on AY22 C2C contest in the coming months. 
Frequently Asked Questions
When are submissions due?
The due date has been extended to June 1, 2021.
The guidelines seem vague. How do I submit something that has the best chance of being funded?
The guidelines are intentially vague and freeform so that we can encourage participation from as many groups as possible. Since this is our first year of the contest, we are trying to guage what kind of funds might be needed for a group or project. We encourage you to submit your project and budget in as much detail as you can. We will then work with you to iron out any specific details or issues.​ ​
Do you have a definition for terms used like rural, urban, and underserved?
We will be utilizing Utah definitions of urban and rural. In regard to "underserved" we are asking for you to define how the audience/recipients of your project are indeed underserved. Refer to the state definitions at the following link: https://ruralhealth.health.utah.gov/portal​​.
Can I be part of more than one team or be on multiple projects?
Yes! You are welcome to join in on multiple projects. However, we ask that you please include in each entry a list of the other projects you have entered. In addition, when submitting reimbursements for travel, we may request additional documentation to show the separation of your time and energy on each of those projects.
Who is required to be on the team?
A "team" means one or more individuals. A project must have at least one GME trainee (resident or fellow) to qualify for the final award. However, you can still submit an application without one and indicate you would like to be paired with a trainee. If we get a submission without a trainee, we will reach out to you and help you put together your team.
There are several individuals and teams looking for collaborators. In addition, many are seeking G​ME trainee partners on their projects. If you wish to join an existing team or project, please reach out for assistance. 
I am a GME trainee, but I don't have much time, how do I help?
Although a GME trainee is required to be on a team, they needn't lead the team. You can join in on a project and contribute in other ways like: collaboration, networking, scheduling, project communications, budget, etc. We are also here to help you!​
In addition, if you have course projects or need to do a rotation, we may be able help you combine your efforts for multiple spheres into one project. 
How do I fill out the budget?
The budget proposal document is a guideline to assist you in developing a preliminary budget to submit with your project. However, we know that most students are not finance experts. Because of that, we ask that you make your best attempt at expense details and submit. We can work with you on any final budget details for your project.​​
If you have other questions, please reach out to us for more assistance.
How do the awards work?
This is not a stand-alone monetary award. Nor do these funds reimburse for time spent. All funds and reimbursements are processed after documentation of an necessary expense is sent to our team. ​In some cases we will make necessary purchases for a project.