We Can't Forget about the Caregivers: Why Clinicians and Our Community Need to Support Them . . . and How!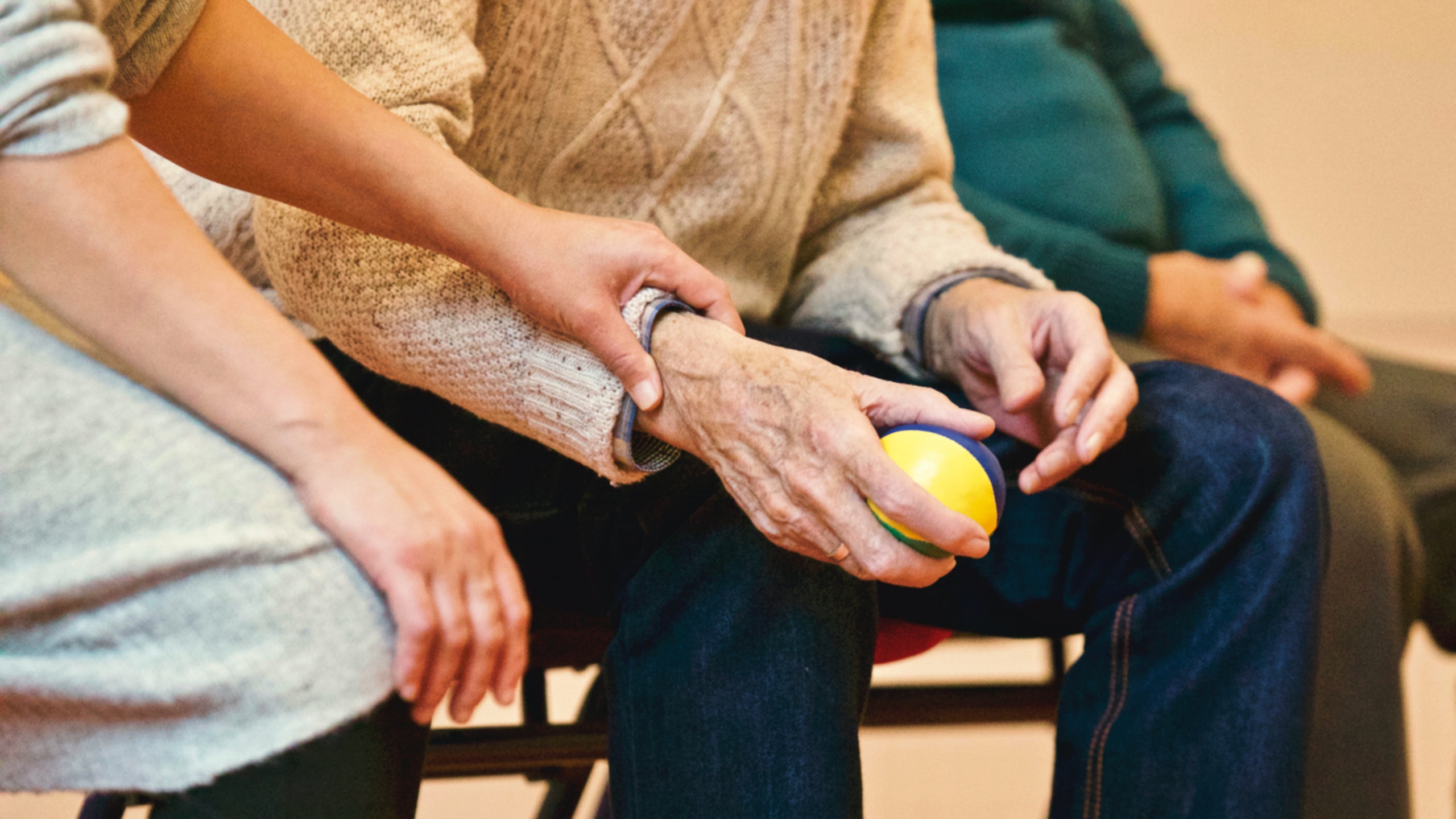 University of Utah neurologist and assistant professor Guillaume Lamotte, MD, MSc, wrote an editorial published in the journal Clinical Autonomic Research to discuss the results of a study that investigated the relationship between caregiver burden (physical, mental, social, and financial), and the severity of autonomic dysfunction (e.g., how the body regulate blood pressure and heart rate) in patients with Parkinson's disease.
Previous studies have looked at the relationship between the severity of Parkinson's disease and caregiver's burden; however, there was little research on the impact of patients' autonomic symptoms on caregiver's burden. Cardiovascular autonomic failure can be seen in neurodegenerative diseases like Parkinson's disease, making it an important area to study. Classically, it manifests with an abnormal drop in blood pressure when standing (orthostatic hypotension) which can cause dizziness, blurry vision, difficulty focusing, and fainting. Orthostatic hypotension has been associated with an increased risk of dementia, falls, and death in patients with Parkinson's disease. When other parts of the autonomic nervous system are involved it can also manifest with constipation or difficulty with bladder control for example.
In a study published in Clinical Autonomic Research, Dr. Claudia Ledda and colleagues enrolled 36 patients with Parkinson's disease (24 males and 12 females) and their informal caregivers (14 males and 22 females). The study revealed a higher caregiver burden in caregivers of patients with autonomic failure compared to caregivers of patients without autonomic failure. Cardiovascular autonomic failure was independently associated with tenfold higher odds of producing a moderate-to-severe caregiver burden. Therefore, clinicians need to detect and manage symptoms of autonomic failure in Parkinson's disease to improve the patient's quality of life and reduce caregiver burden.
In his editorial, Dr. Lamotte urges clinicians to not forget about the caregivers, who, in many ways, are their allies in care. Dr. Lamotte discusses other studies that have focused on caregivers of patients with dementia. These studies found that poor caregiver mental health was associated with (1) worse patient outcomes, (2) higher rates of emergency visits, and (3) increased mortality, possibly due to lower quality of care, damaged interpersonal relationships and social bonds, or higher patient stress related to caregiver burden or to the patient's perception of being a burden to the caregiver. Dr. Lamotte also warns, "If we are not vigilant, soon enough the caregiver becomes the patient." Therefore, during a clinic visit, clinicians should pay attention to the caregivers' well-being to prevent the erosion of the health of both the caregivers and the patients in the future. Dr. Lamotte hopes to see future collaborative studies investigating caregiver burden in various chronic illnesses. Innovative study designs could involve both the patients and their caregivers (for example, a study looking at the effect of exercise could benefit both the patients and caregivers).
4 Ways You Can Support a Caregiver You Know
Ask for a job. No, you're not asking for formal employment or anything like that, but rather, ask for a specific task you can help with or an errand you can run. Avoid the classic and easily deflected phrases like "anything I can do for you?" or "let me know if you need anything."
Listen. Oftentimes, a caretaker doesn't have a lot of opportunities for conversation—especially self-centered conversation. Take some time to listen to them, laugh with them, encourage them, and hold off on the unsolicited advice.
Do something to make them feel cared for. At times, long-term caretakers may find it hard to remember what it is they like to do or how it may feel to be cared for. Remind them! But please note you'll need to do so in a respectful and mindful way of their daily commitments and schedule as caretaking is often a 24/7, or at least unpredictable.
Encourage them to attend a support group, and maybe offer to go with them. There are several Parkinson's disease support groups around the state of Utah that meet regularly. You may find more options online for both general or specific chronic conditions, and yes, they are open to caregivers and, sometimes, are even caregivers only!