Bringing Neurology Care to Individuals Experiencing Homelessness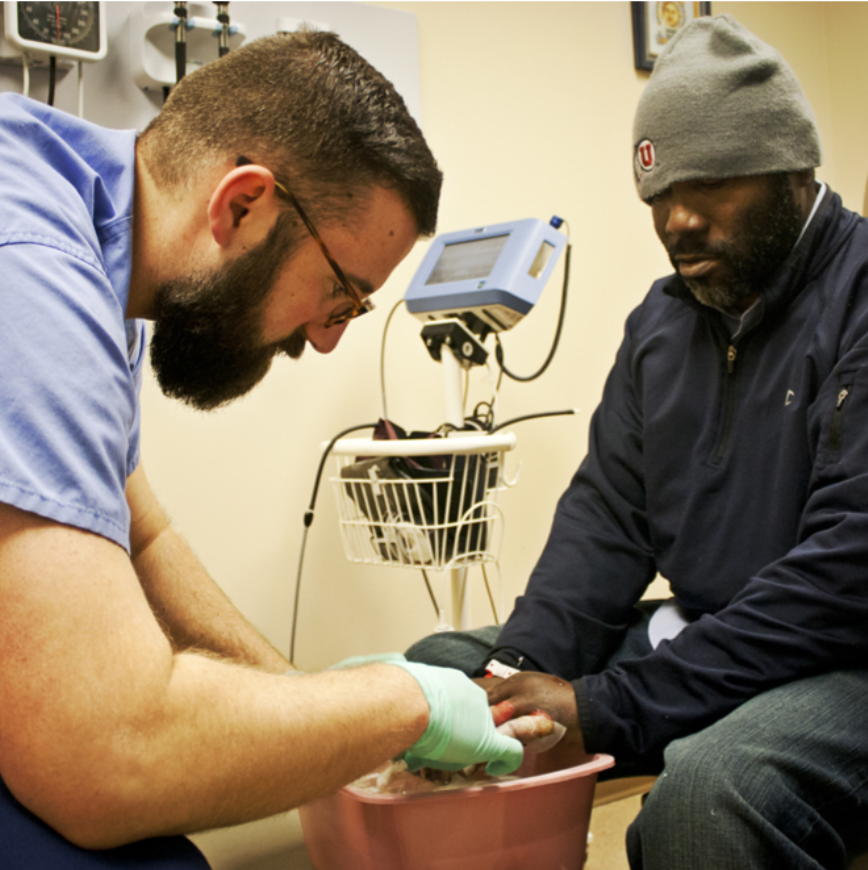 Salt Lake City's Fourth Street Clinic was created to help individuals experiencing homelessness access free and high-quality health care. For many homeless Utahns, this clinic is their first and only chance at diagnosis and ongoing treatment. Several of the University of Utah's School of Medicine students complete rotations at this clinic, sharing their newfound skills while gaining several more.
Since 2016, neurologist and assistant professor Lee Chung, MD, has volunteered at the Fourth Street Clinic, leading the University's neurology free clinic there.
With the clinic's addition of a student-run neurology teaching service, many homeless individuals are able to receive critical diagnoses and treatment for many neurology conditions, including traumatic brain injury, epilepsy, neuro autoimmune diseases, stroke, and peripheral nerve disorders. The neurology clinic has even helped patients who had not been able to follow up after neurosurgery, and they helped with wound care and staple removal.
"Some of the most memorable patients we have taken care of," Dr. Chung remembers, "include those who required complex immunosuppression, and we were able to obtain what we needed through pharmaceutical patient assistant programs with the Fourth Street Pharmacy."
Additionally, through Dr. Chung's service and under the supervision of University neurology faculty, many pre-clinical medical students are newly exposed to the field of neurology—a rarity in this early stage of their medical training—which will hopefully encourage them to pursue a career in neurology and address the ongoing shortage of neurology specialists.