Jumana Alshaikh, MD, answers questions about her hobbies, bucket list, and childhood career goals. Get to know our faculty on a more personal level as we spotlight someone for each issue of NeurologyNews!
Meet the Faculty: Jumana Alshaikh, MD
What are your hobbies?
Astronomy, travelling, hiking, reading about the cosmos, and trying new foods from around the world.

What is your favorite meal/dessert?
My favorite dessert is Medovik, which is Russian honey cake.

What are one or two things you want to learn to do?
Operating advanced telescopes.

What are things that can instantly make your day better?
Being in nature; sipping a cup of Chai.
What type of songs always gets you out on the dance floor?
Afrobeat songs!

What is something people would be surprised to learn about you?
I'm from Saudi Arabia.

Name one thing on your bucket list.
An expedition trip to Antarctica.

As a kid, what did you want to be when you grew up?
Aerospace engineer.

What is your favorite thing about your career?
The fact that I learn new things about the brain every day! It is the most fascinating and intriguing organ.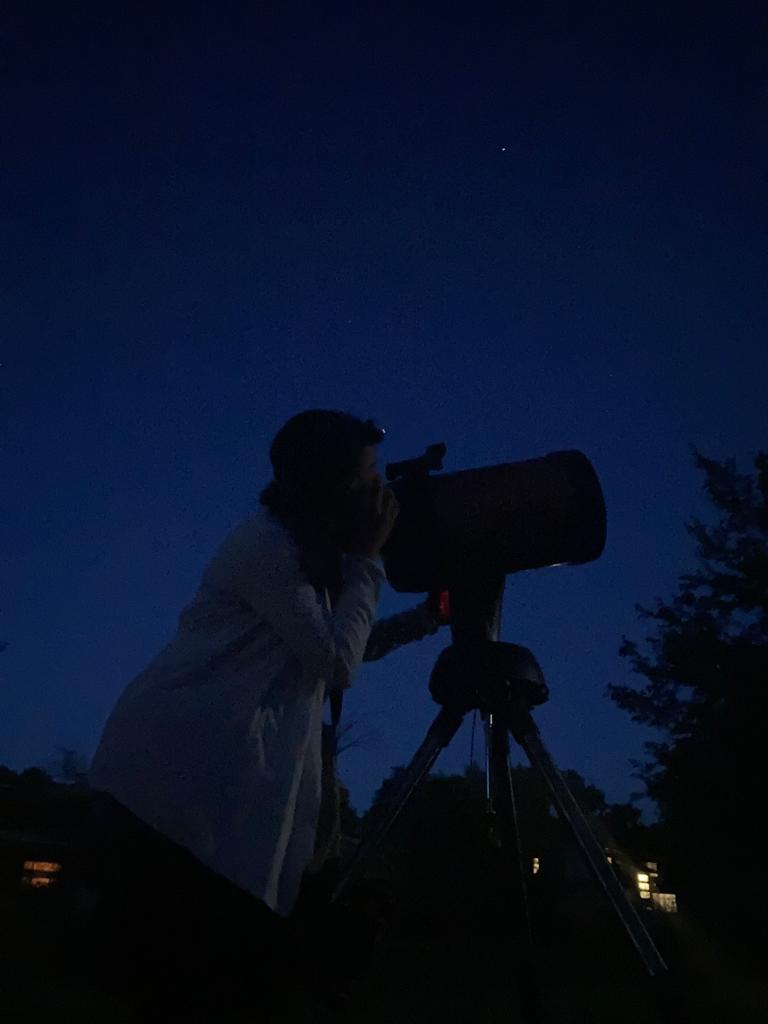 Stay up to date on the Department of Neurology's latest announcements, research, and events by signing up for our monthly newsletter!