Grateful for Life after Traumatic Accident, Patient Gives Back to Further Innovative Treatments
The day was beautiful, with sunny blue skies and the promise of mid-sixty-degree temperatures. In the adrenaline-fueled world of competitive off-road racing, it was the best weather you could hope for. Flying over obstacles and hurtling past other vehicles at top speeds may not be for everyone, but having spent many seasons racing locally and beyond, it was a world Davis Johnston knew well and loved.
Heart-pounding moments have been a constant in Davis's life, but as he took a ten-second lead while racing in rural Idaho, his excitement began to build. Feeling confident as he approached the eighty-foot tabletop jump, worry was far from his mind. But then something happened. With too much speed, he overshot the landing ramp and everything around him collapsed upon impact.
"I couldn't breathe, and the pain was unbelievably intense," said Davis.
"When I hit the ground, I immediately knew I was in trouble."
Davis was rushed to the nearest emergency room and diagnosed with a burst fracture of the spine, a condition that can cause significant issues such as paralysis, injury to the nerves, and sometimes even death. It quickly became clear that Davis's injury was severe and would require immediate medical care from an orthopedic surgeon, or a neurosurgeon trained in spine surgery. Neither was available at that location.
Davis and his wife were advised to transport Davis to the nearest hospital as fast access to treatment in cases like his can drastically lower the risk of a permanent disability. Hearing the paramedics say, "your husband is in trouble and time is not on his side," Davis's wife knew it was now a race against the clock.
However, Davis felt strongly that his best option was the Level 1 trauma center at University of Utah Health — but even by ambulance, Salt Lake City was at least two hours away. Davis knew that the extra travel time was a high-risk decision with no guarantee that it would be high-reward. He certainly did not expect to find a leading specialist who could offer a novel solution — and change the course of his life.
Upon his arrival in the emergency room, Davis's team was ready to provide lifesaving care. When he looks back, his memories of the day are a little foggy, but he remembers watching his critical care team swirl around him as they checked for other broken bones and the beginning signs of paralysis.
In cases of severe trauma like Davis's, in the time between injury and intervention, damaged nerves immediately begin to be replaced by scar tissue. Although it may not be as well-known as the central nervous system (made up of the brain and spinal cord), the peripheral nervous system plays an equally important role, sending signals through the spinal cord to the limbs of the body, all the way from your fingers to your toes. But specialists in peripheral nerve neurosurgery are uncommon and options for treatment and repair are limited.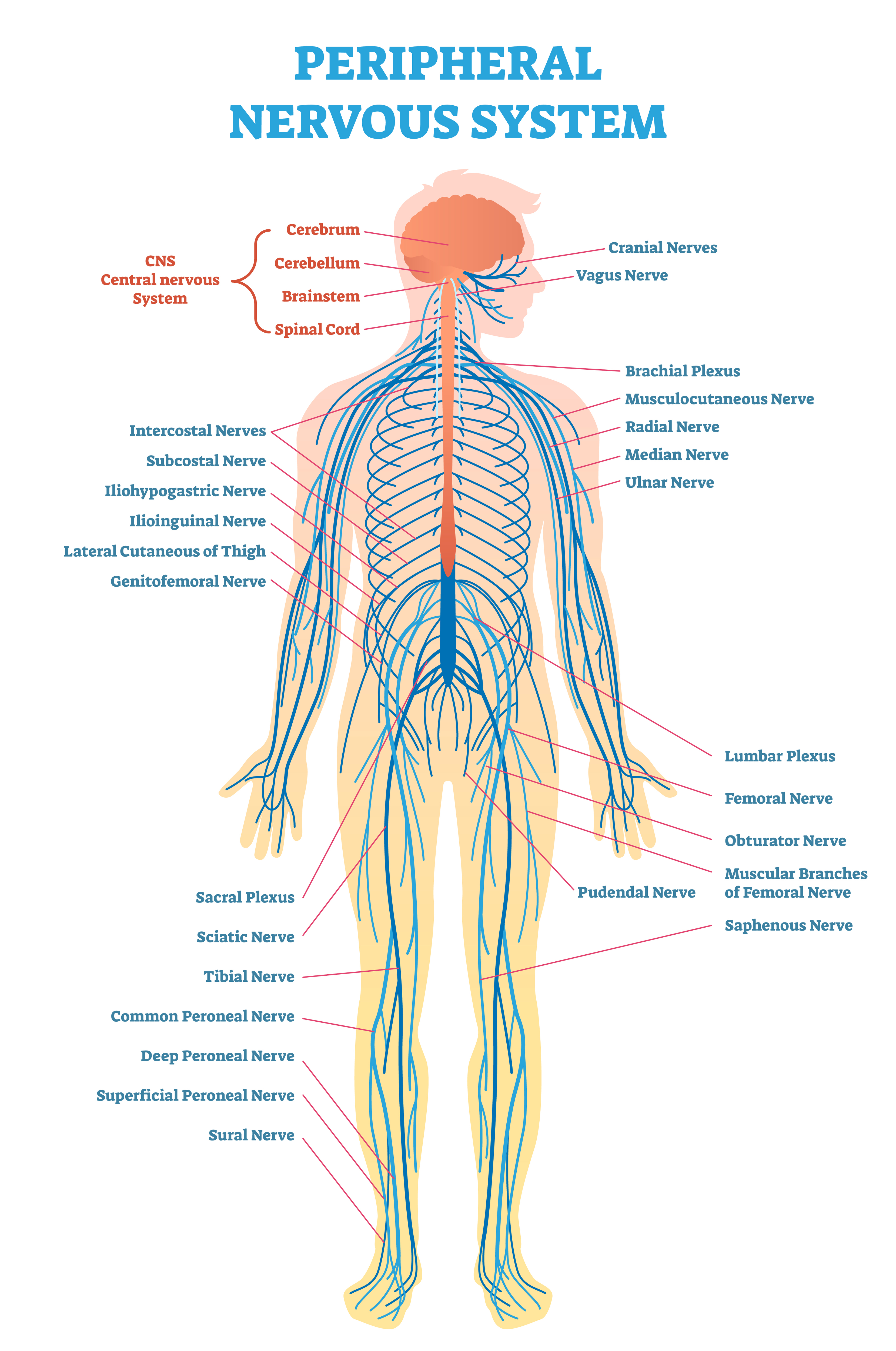 Mark Mahan, MD, FAANS, a neurosurgeon with University of Utah Health and Division Chief of Peripheral Nerve and Pain Surgery, was on-call the night Davis arrived. Dr. Mahan is a regional expert who, when he is not helping patients, is dedicated to learning more about injury and disease of the peripheral nervous system, with a special focus on traumatic injury to nerves through research conducted in his lab at the University of Utah.
Davis and Dr. Mahan had an instant connection, and after enlisting several educated friends to do some digging, Davis knew he had made the right call in choosing an institution conducting remarkable research and providing the best treatment options available. Once he was stable enough for surgery, Dr. Mahan carefully placed metal screws and rods around the fracture in Davis's spine using computer-assisted three-dimensional reconstructions.
"This allows for a minimally invasive, minimally disruptive surgery," explained Dr. Mahan. "Which leads to a quicker recovery, and the possibility of completely removing the metal hardware in the future."
Any interruption of the spine — whether by disease or injury — can result in loss of sensation or motor function, often requiring extensive, ongoing physical therapy, and can take an emotional, physical, and mental toll on individuals. Davis knew the path to recovery would be challenging but he was determined to come back strong and approached his rehabilitation with passion.
"As soon as I stood up the day after surgery, I knew something was different," said Davis. "I knew I had made the right call, that this was the right place to be, he was the right surgeon, and it would be the right procedure for me."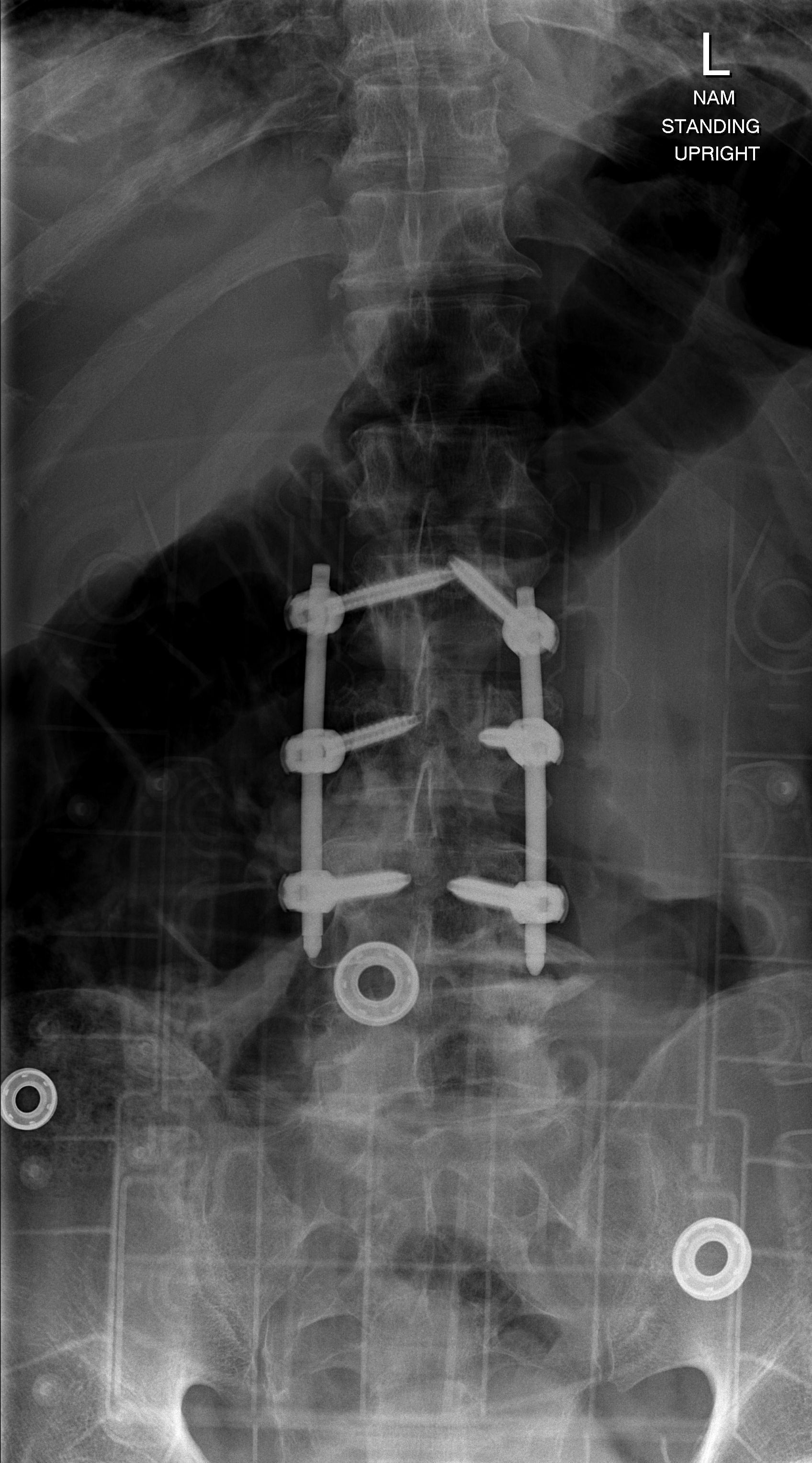 In the hospital, Davis was up walking the day after his surgery. After a week, he had walked so many loops around the hospital that his care team decided he was ready to go home. Looking back, Davis recalls the gratitude he felt for Dr. Mahan and the surgical team, able to walk out of the hospital after the accident, with the assistance of his wife.
"[Davis] has made an impressive recovery in function and I remain genuinely in awe and humbled by his vitality and lack of pain" said Dr. Mahan. "While we do everything we can to ensure success in the act of surgery, some individuals simply excel in recovery."
In early March, Davis returned to have his hardware completely removed. He has since been able to return to his energetic livelihood, attributing his remarkable recovery not only to Dr. Mahan's surgical skills but also to his dedication to his patients, having experienced first-hand impact of Dr. Mahan's compassionate care.
On a professional level Davis admired Dr. Mahan's innovative spirit, and on a personal level was deeply grateful for the extraordinary medical care he received. These things, coupled with his desire to help future generations, inspired Davis to make a $150,000 gift to support the growth and expansion of Dr. Mahan's research within the department of neurosurgery at the University of Utah.
After learning that Dr. Mahan left a job on Wall Street to become a physician, Davis knew his instant connection with Dr. Mahan was built on a shared passion for improving the lives of others. For Dr. Mahan, Davis's generosity means more options to advance the understanding of problems that lead to chronic pain and dysfunction, helping pave the way for future innovative treatments.
"Every day that I get out of bed pain-free, with the ability to walk instead of being in a wheelchair — that's everything to me," said Davis. "It was my way of saying 'thank you' for leaving the world of money for the world of medicine to help people; and for me to be one of those people."