World Academy of Neurological Surgery Meeting Brings Together Top Minds in Neurosurgery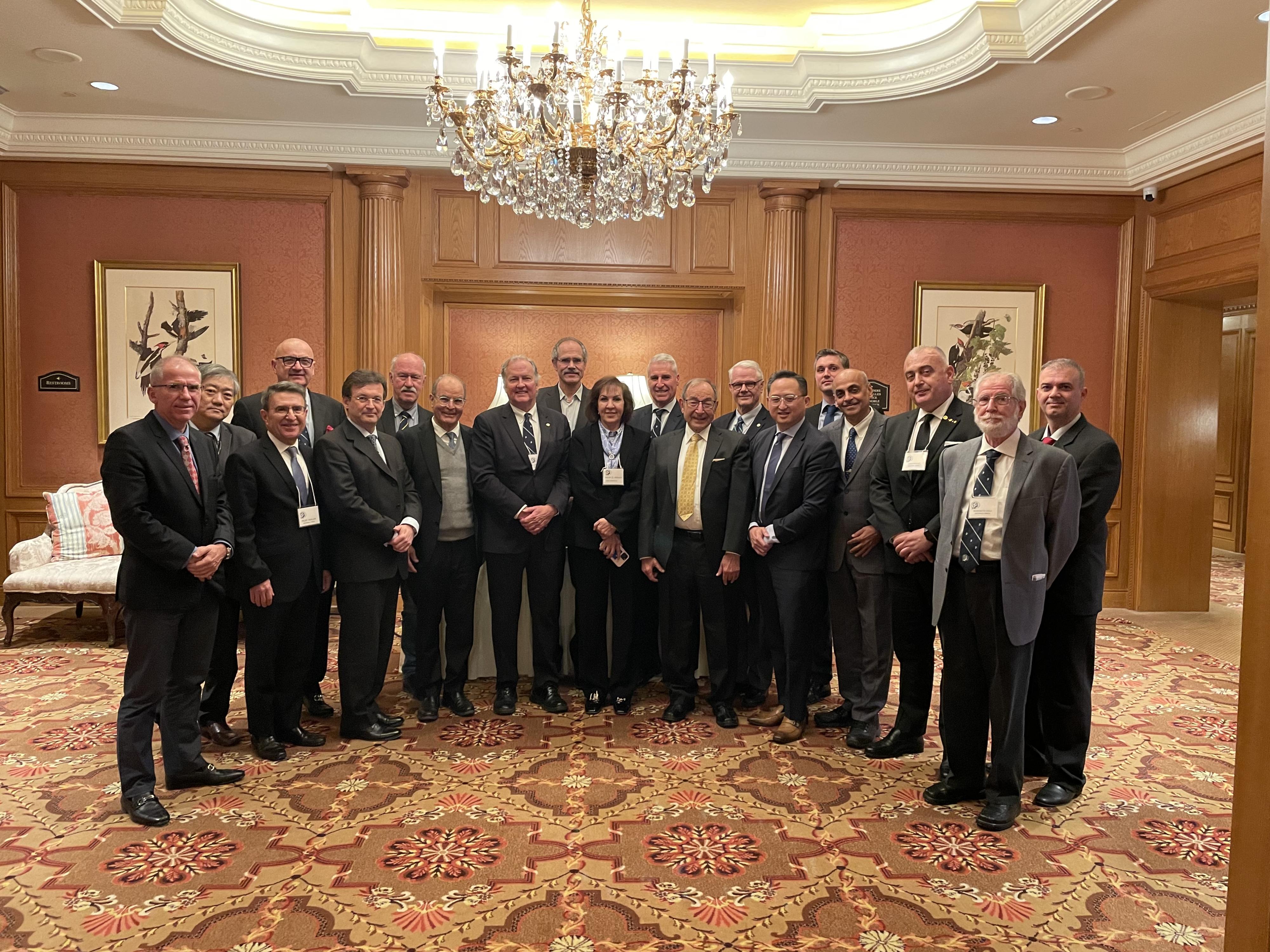 For the first time since 2018, members of the World Academy of Neurological Surgery (WANS) were able to meet in person April 25-27, 2022, at the Grand America Hotel in Salt Lake City, Utah, after the 2020 biennial meeting was canceled because of the COVID-19 pandemic.
Presiding over the meeting was William T. Couldwell, MD, PhD, Professor, and Chair of Neurosurgery at the University of Utah. Dr. Couldwell has held several leadership positions within prestigious neurosurgery societies, including President of the WANS since 2018.
Since its establishment in 2005, the academy has aspired to advance scientific and practical medicine by encouraging camaraderie among world leaders of neurosurgery. Members are elected on the merit of their contributions, innovations, educational effort, and role in advancing the field within their home country and around the world.
Distinguished by wide collaboration, excellence, leadership, and respect, the biennial WANS meeting is a premier event showcasing prominent speakers who have demonstrated unique insight and knowledge of their respective subspecialties. Scientific sessions at the meeting are valued for their high-level content in the fields of the skull base, vascular, spine, and tumor.
Presentations in 2022 were conducted by guest faculty including Prof. Imad Kanaan (Saudi Arabia), Dr. Shinichi Yoshimura (Japan), Dr. Abdelsammad El-Alzhari (Morocco), and Dr. Miguel Arraez (Spain). Also, among the presenters were AANS Lifetime Award winners Franco Servadei, MD (Italy) and James Rutka, MD, PhD (Canada); pioneer of neuroendoscopic techniques Henry Schroeder MD, PhD (Germany); and the first neurosurgeon in the world to perform image-guided surgery for aneurysms Basant Misra, MCh, MS (India).
In total, there was an impressive roster of 31 speakers representing 21 countries from all six populated continents.
With the aim of re-energizing the global network of leaders, the 2022 WANS meeting highlighted the dozens of academicians and surgeons whose practical accomplishments, ideas, and input have served to revolutionize the field.