Building New Traditions:
Alumni Reunion Celebrates and Connects Neurosurgical Leaders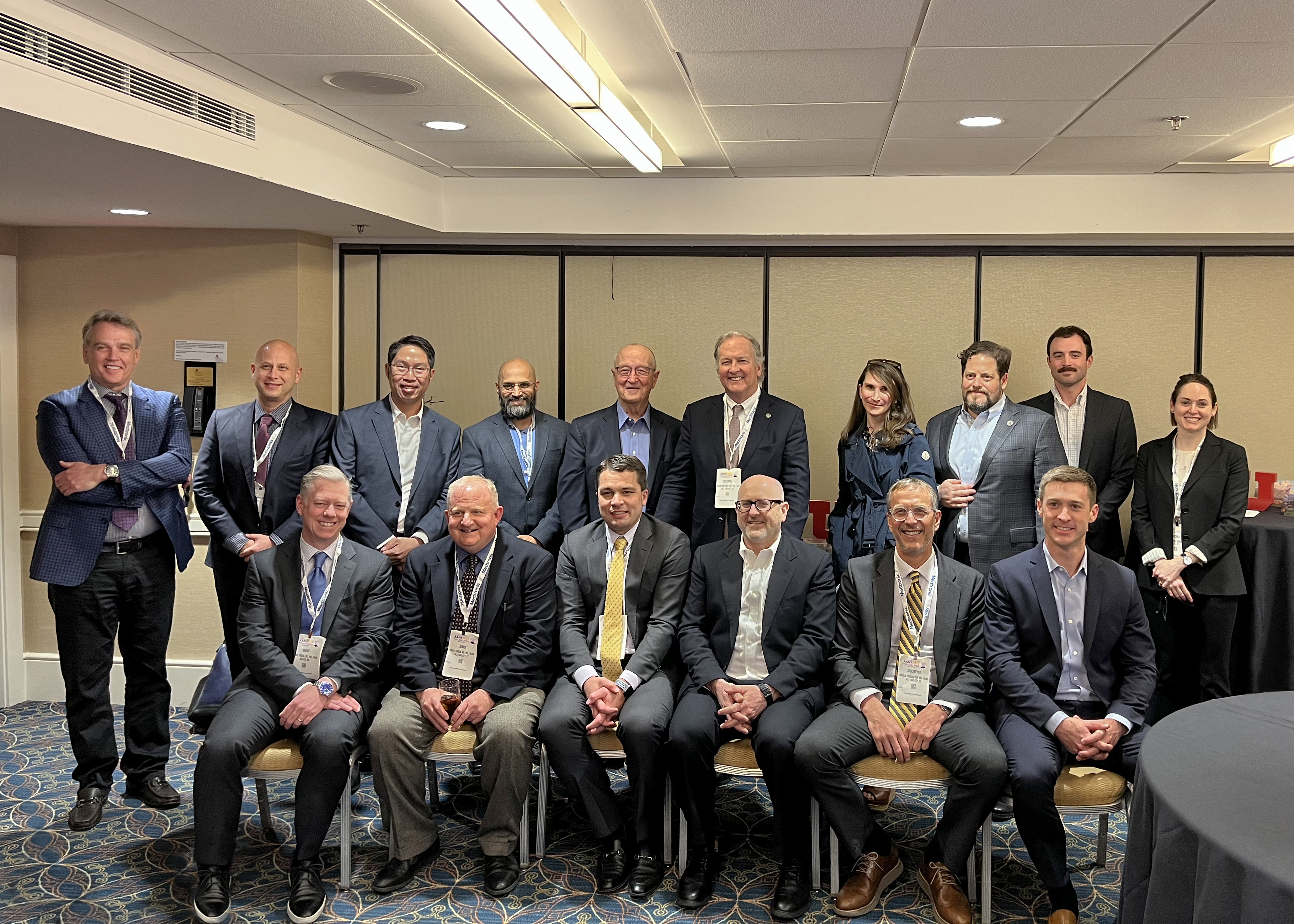 University of Utah Neurosurgery alumni and friends reunited for a celebration held during the 90th American Association of Neurological Surgeons (AANS) Annual Meeting in Philadelphia, Pennsylvania.
The reception took place from 5 p.m. to 7 p.m., at the downtown Philadelphia Marriott on the second day of the conference. Professor and Chair of Neurosurgery, William Couldwell, MD, PhD welcomed more than 35 attendees to the event; some new faces, some familiar, and some returning for the first time in many years.
It was an evening full of laughter and old memories, as residents, fellows, and faculty — from Washington to Tennessee — reconnected with past friends and colleagues, and new generations were met and networked with their predecessors.
"It was great to see many role models and mentors I have looked up to doing so well." said Christian Bowers, MD, Assistant Professor and Vice Chair of Clinical Affairs in the University of New Mexico Department of Neurosurgery. "They have led the way for many years now and given us coming after, a great path to follow."
As one of the leading academic neurosurgical centers in the country, the department maintains a rich and dynamic history of training high-quality neurosurgeons since accepting its first resident in 1972.
Of the 70 residents who have graduated since then, half have pursued careers in academic neurosurgery. From the resident staff and junior attendings mentored in the program, many have gone on to become chairs of their own department including: Ganesh Rao, MD, (Baylor University); Peter Kahn, MD, MPH, (University of Texas); Adam Arthur, MD, MPH, (University of Tennessee); and Meic Schmidt, MD, MBA, (University of New Mexico); who attended the event.
As for the future of the department, Couldwell hopes to see "more excellence," which he said means continuing to advance the field, contributing to society, and giving back to the university as an alumnus to the newly created Apfelbaum Resident Education Foundation — designed to train the next generation of surgeons, neurosurgeon-scientists, and leaders in the field.
"Every faculty member has a vested interest in the success of our trainees and do their absolute best to give them the tools, in the operating room and out, to become great neurosurgeons," said Couldwell. "We remain dedicated to continuously building upon this legacy as we move forward into the future.