What's Happening on Campus?
Do you have an EDI related event that you would like us to share on our calendar? Reach out to Program Coordinator, Jacey Nguyen (jacey.nguyen@hsc.utah.edu).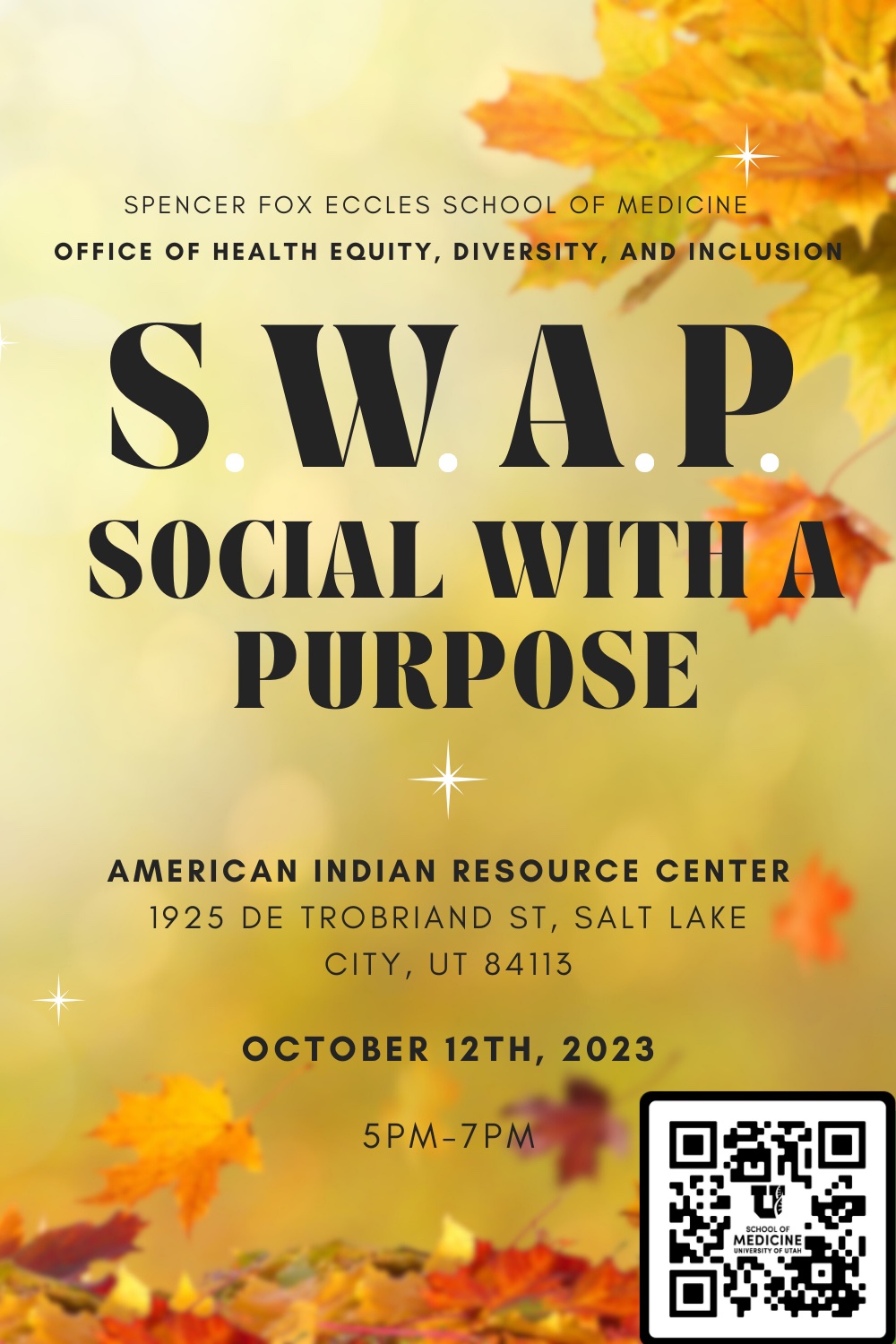 Join the Office of Health Equity, Diversity, and Inclusion for a Fall social filled with outdoor games, fun tunes, an amazing caricature artist, and catering from a delicious food truck on October 12th from 5 pm – 7 pm! The purpose of this event is to cultivate a safe space for School of Medicine students, staff, faculty, and trainees to socialize with peers among friendly faces, food, games, and music! All are welcome and everyone is invited to take part in our event this month.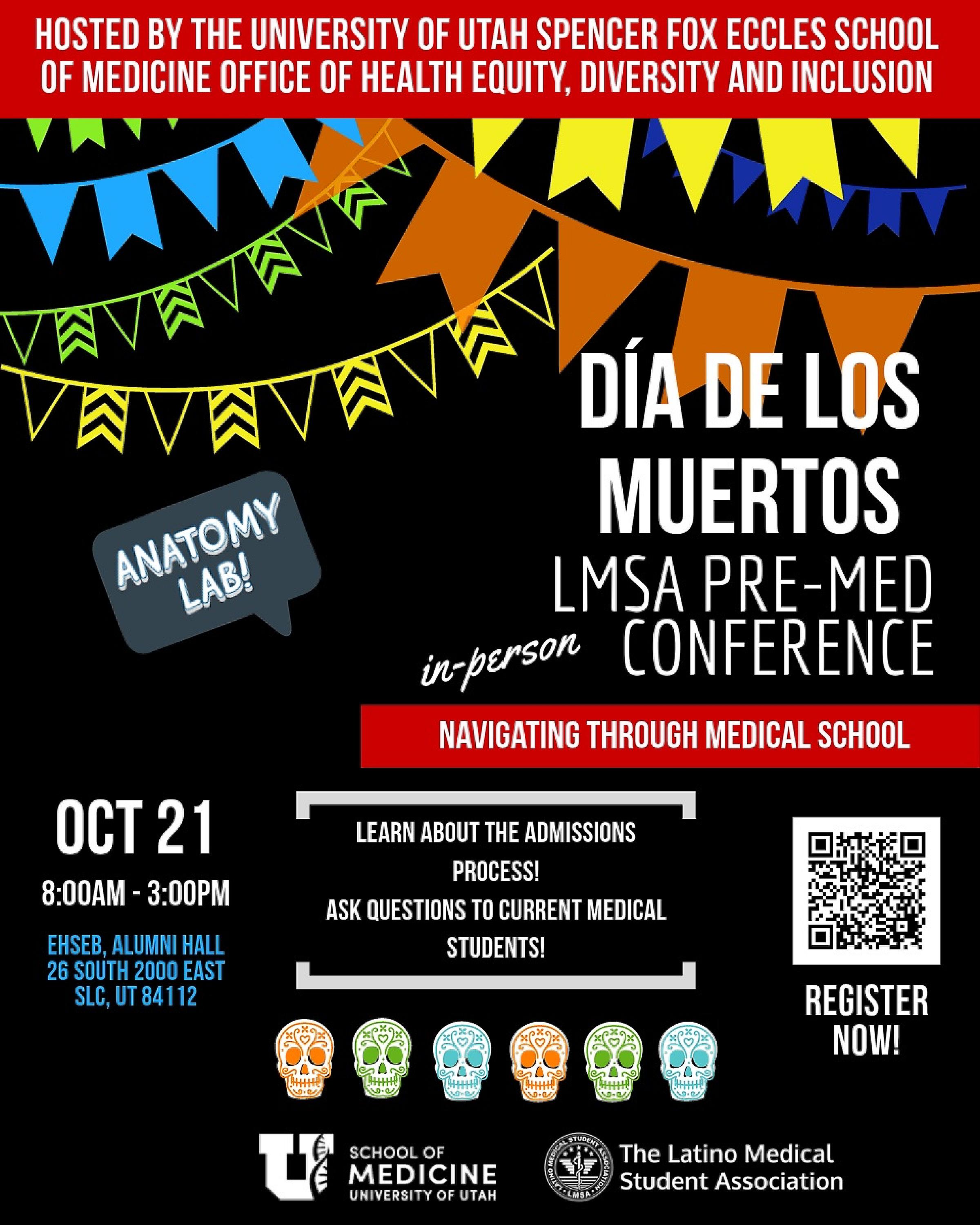 The Spencer Fox Eccles School of Medicine Office of Health Equity, Diversity, and Inclusion is hosting its annual Día de los Muertos Pre-Med Conference on Saturday, October 21st, 2023. This conference is open to all pre-med students and offers support for students who may have experienced social, economic, or educational disadvantages in their pre-medical education. This event offers networking opportunities, interactive workshops, and an anatomy lab visit. This is a free event with breakfast and lunch included for all conference participants, though registration by October 12 is required.