What's Happening on Campus?
Do you have an EDI related event that you would like us to share on our calendar? Reach out to Program Coordinator, Jacey Nguyen (jacey.nguyen@hsc.utah.edu).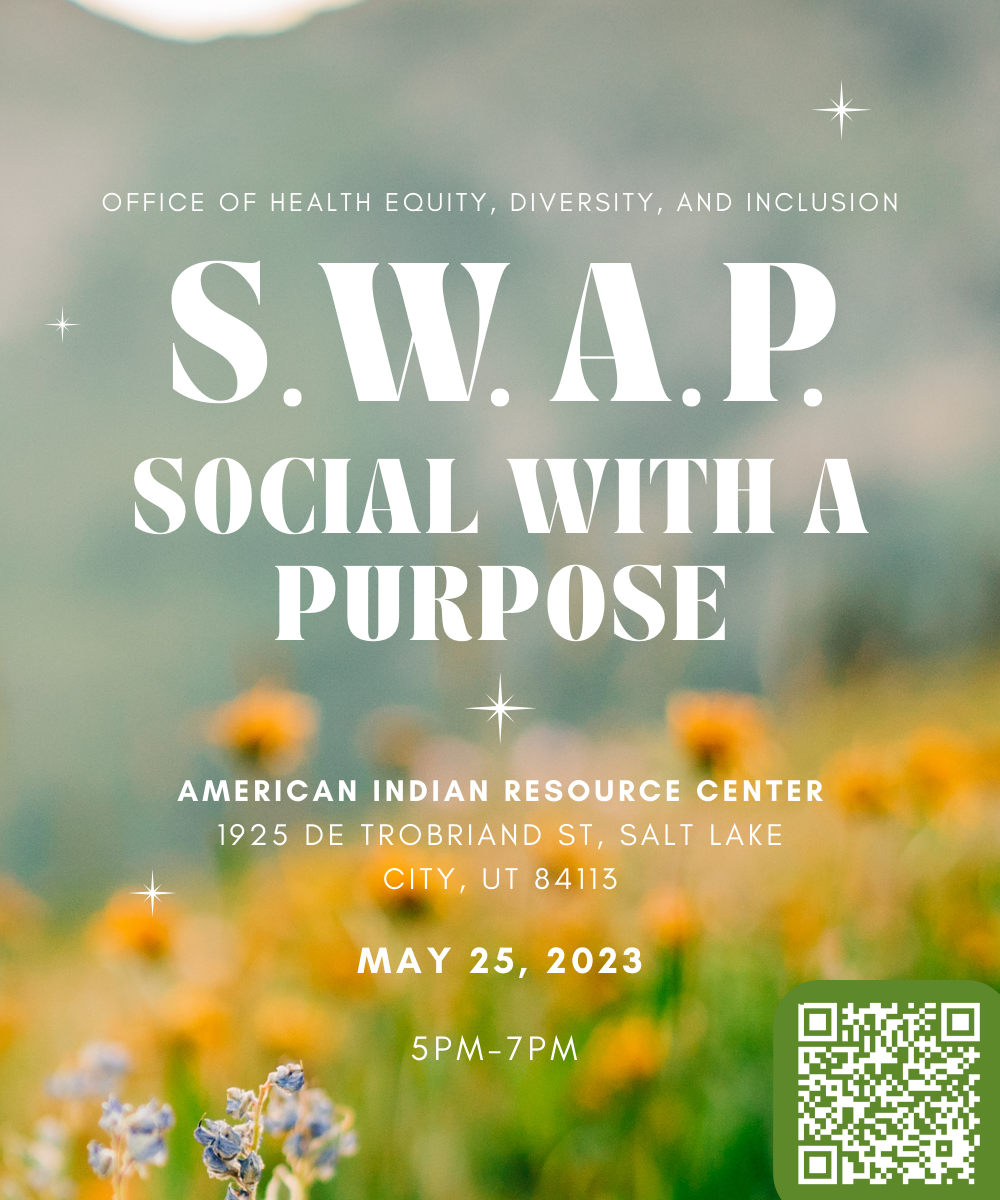 Hello from the Office of Health Equity, Diversity, and Inclusion (OHEDI),
Join OHEDI for a Spring social filled with outdoor games, fun tunes, a caricature artist, and catering from a delicious food truck on May 25th from 5 pm – 7 pm! The purpose of this event is to cultivate a safe space for School of Medicine BIPOC students, staff, faculty, and trainees to socialize with peers among friendly faces, food, games, and music! All are welcome and everyone is invited to take part in our event this month - we simply ask for you to register with our QR code in the flyer or through the link here.
If you have any additional questions, please do not hesitate to reach out Jacey Nguyen at Jacey.nguyen@hsc.utah.edu. We'll see you there!