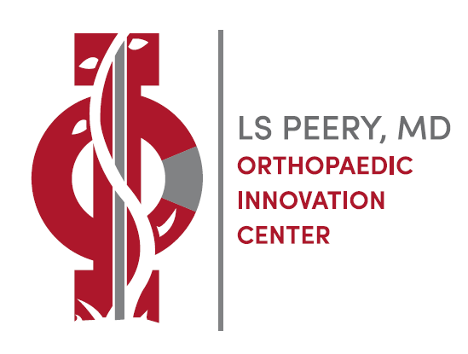 The Louis S. Peery, MD Orthopaedic Innovation Center ("LSP OIC") was created by the Department of Orthopaedics at the University of Utah for the purpose of ensuring that faculty, fellows, residents, students and external collaborators have access to innovation and commercialization resources to move early orthopaedic related medical device concepts, ideas and discoveries through the product development and commercialization process. 
The LSP OIC is staffed with experienced biomedical engineers and prototyping specialists to invent, design, build and test patentable medical device innovations that can make meaningful improvements to the outcomes and quality of orthopaedic patient care, and that also have promising commercial prospects.   Additional resources include a dedicated prototype shop that has full manufacturing capabilities for producing commercial quality prototypes of surgical instruments and implantable devices.   Moreover, the LSP OIC has implemented an innovative, streamlined, product development process that is fully compliant with the US FDA Quality System Requirements and the international standard ISO 13485: Medical devices – Quality Management Systems, which will further enhance potential commercial value.
In collaboration with the PIVOT Center, developed medical device inventions will be patented and marketed with the goal to license to industry or to spin out into start-up companies.