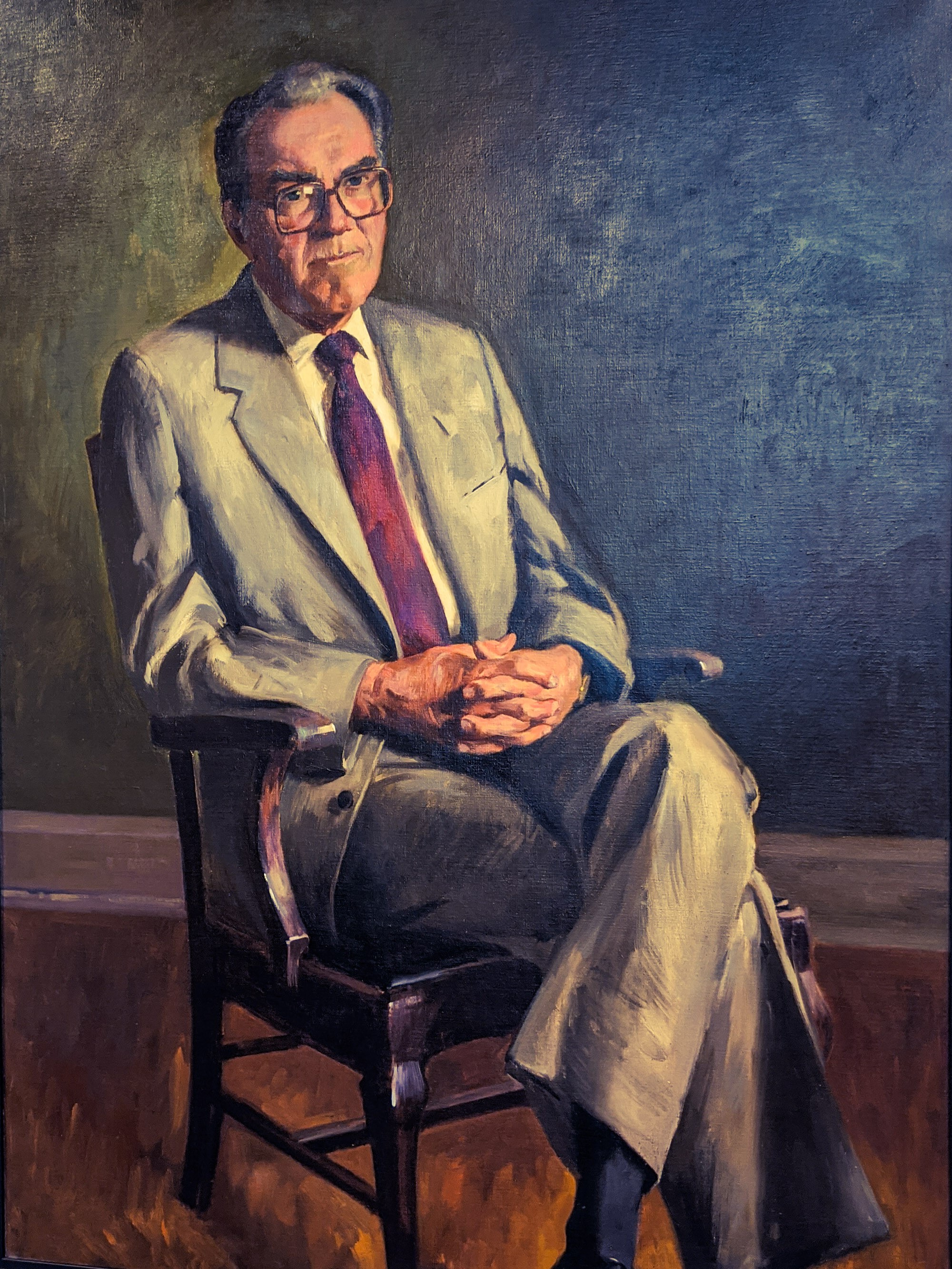 Dr. Louis S. Peery, prominent Utah orthopaedic surgeon, has been incredibly generous to The University of Utah and The Department of Orthopaedics.  Through his generosity and kindness he has ensured that successive generations of orthopaedic surgeons will be well prepared for the challenges they face.  He has kindly established five presidential endowed chairs at the University, three in Orthopaedics and two in the College of Nursing.   
Born in Ogden, Utah, Dr. Peery was educated at Weber State University, the University of Utah School of Medicine and Rush Medical College.  After graduate training in New Orleans, Dr. Peery proudly served in the U.S. Army during World War II.  After the war, he returned to private practice in Ogden.  Well loved and admired by his patients and their families, he provided state of the art orthopaedic knowledge and care.  He is the father of three children, Louis Thornton Peery, Jeffrey Scowcroft Peery and Leslie Peery Howa.  He enjoyed his many friends, skiing, golfing and Utah's outdoor recreation.  He passed away in 1996. 
At The University of Utah Department of Orthopaedics, we fully embrace Dr. Peery's vison to improve the care of future patients through his named chairs and the LS Peery MD Discovery Program for Musculoskeletal Restoration for investigation, discovery and orthopaedic innovation.  It is the goal of the newly created Louis S. Peery, MD Innovation Center, through research and discovery, to implement new and life changing innovations which will have a positive effect and long-term impact in orthopaedic care.