Body
Women in Academic Orthopaedics (WIAO) Summer Research Internship
The University of Utah's Department of Orthopaedics and Office of Health Equity and Inclusion and the American Medical Women's Association announce their annual Women in Academic Orthopaedics Summer Research Internship!
Women medical students who have completed their first year of medical school in good standing and are interested in an in-depth orthopaedic research experience are encouraged to apply.
Work alongside experienced female and male orthopaedic surgeons and mentors on a research project with time shadowing in the clinic and the operating room. Prepare and present a poster featuring your research at a local and national meeting.
Spotlight of our 2019 recipient on the American Medical Women's Association (WMWA) website - Click here.
Location: University of Utah Orthopaedic Center/Shriner's Hospital
Hours: 40 hours per week
Duration: 8–10 weeks (July–Sept) *mandatory minimum is 8 weeks
Stipend: $4,000–5,000 plus housing
Application Process Opens: January 1
Application Process Closes: February 1
Candidate Interviews (Virtual): Before March 31
Awardees notified by: April 15
If accepted you will have the opportunity to present at the AMWA Annual Meeting in September with all travel, hotel and meeting registration covered by the program.
Please submit questions to melissa.spendlove@hsc.utah.edu
Only completed applications will be considered.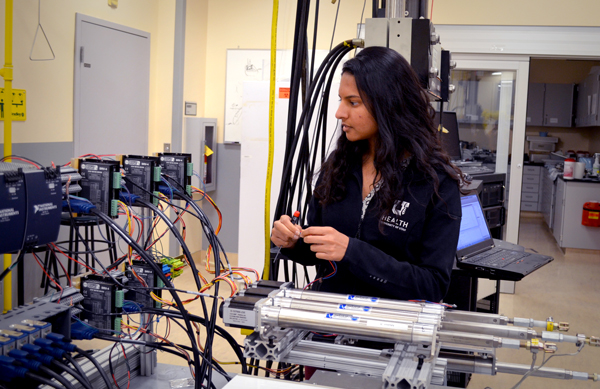 We are accepting applications to our student research opportunities program. Join our team to gain experience in the science and healthcare field.
Help Progress, Give Today
You can help the Department of Orthopaedics continue to progress with even a small contribution.