In September 2022, a team of faculty and residents from the University of Utah Department of Radiology and Imaging Sciences travelled to Kampala, Uganda as part of a radiology education and partnership outreach mission. Uganda, a nation in East Africa with a population of 45 million and average annual income of around $8,300 USD, has been increasing their advanced imaging capacity with installation of MRI and CT scanners. The U of Utah team, comprised of Drs. Dell Dunn, Patrick Kobes, Amanda Crawford and Stephen Winter, provided 4 days of intensive instruction with a focus on abdominal and musculoskeletal MRI to residents and faculty associated with Makerere University, Mulago National Referral Hospital, Nsambya Charity Hospital, and Uganda Cancer Institute.
The conference culminated in a meeting of the Association of Radiologists in Uganda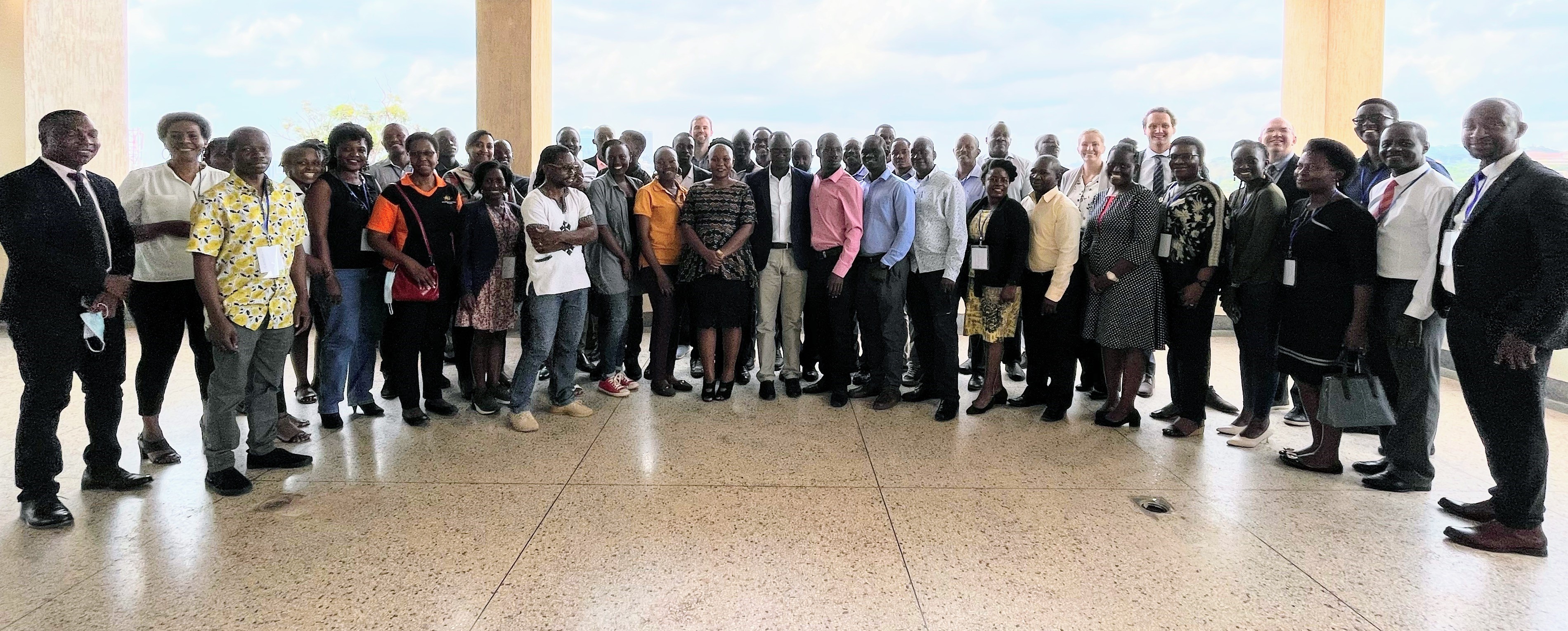 One of the highlights of the instruction was a hands-on ultrasound-guided biopsy workshop spearheaded by Dr. Amanda Crawford.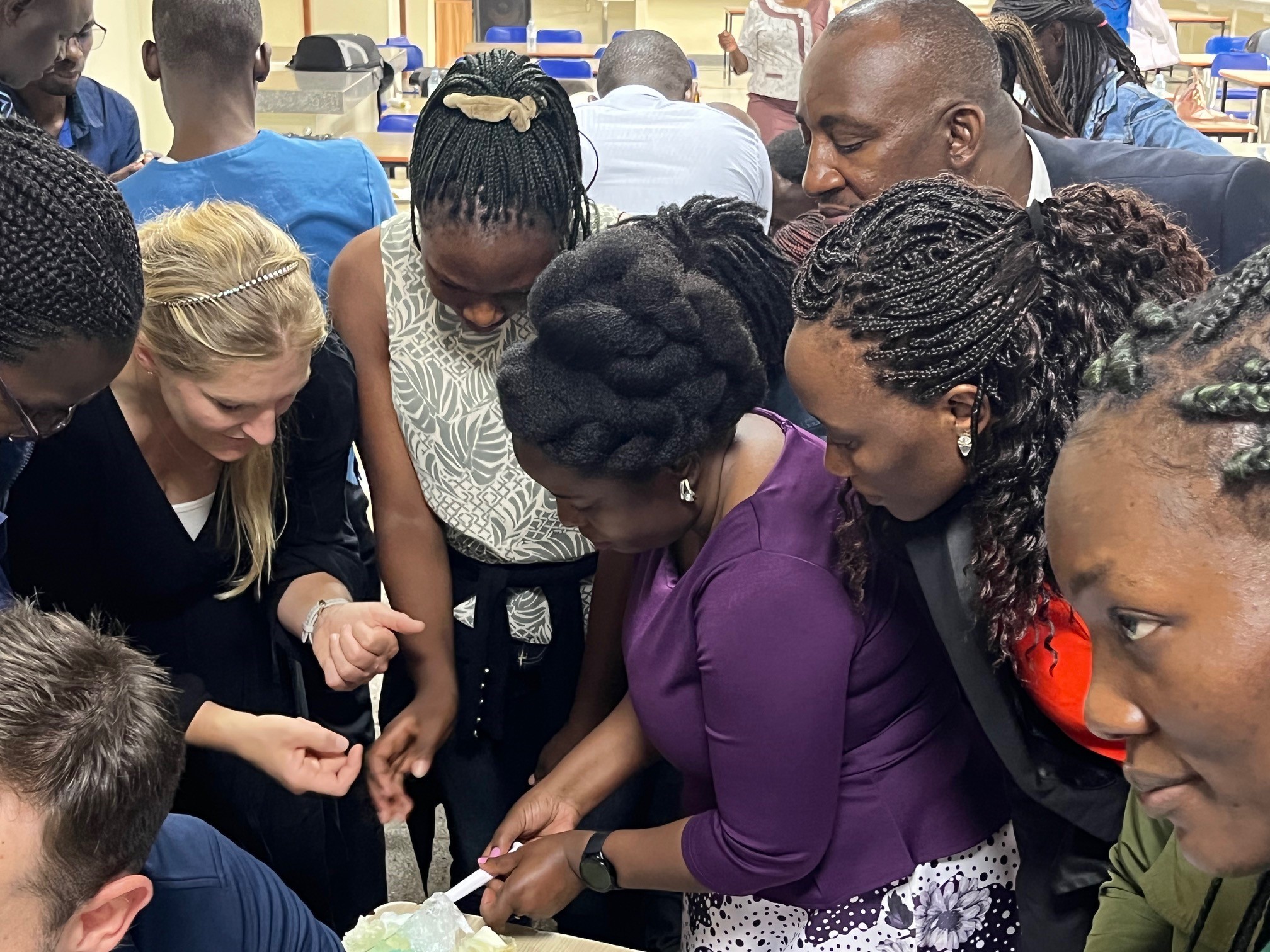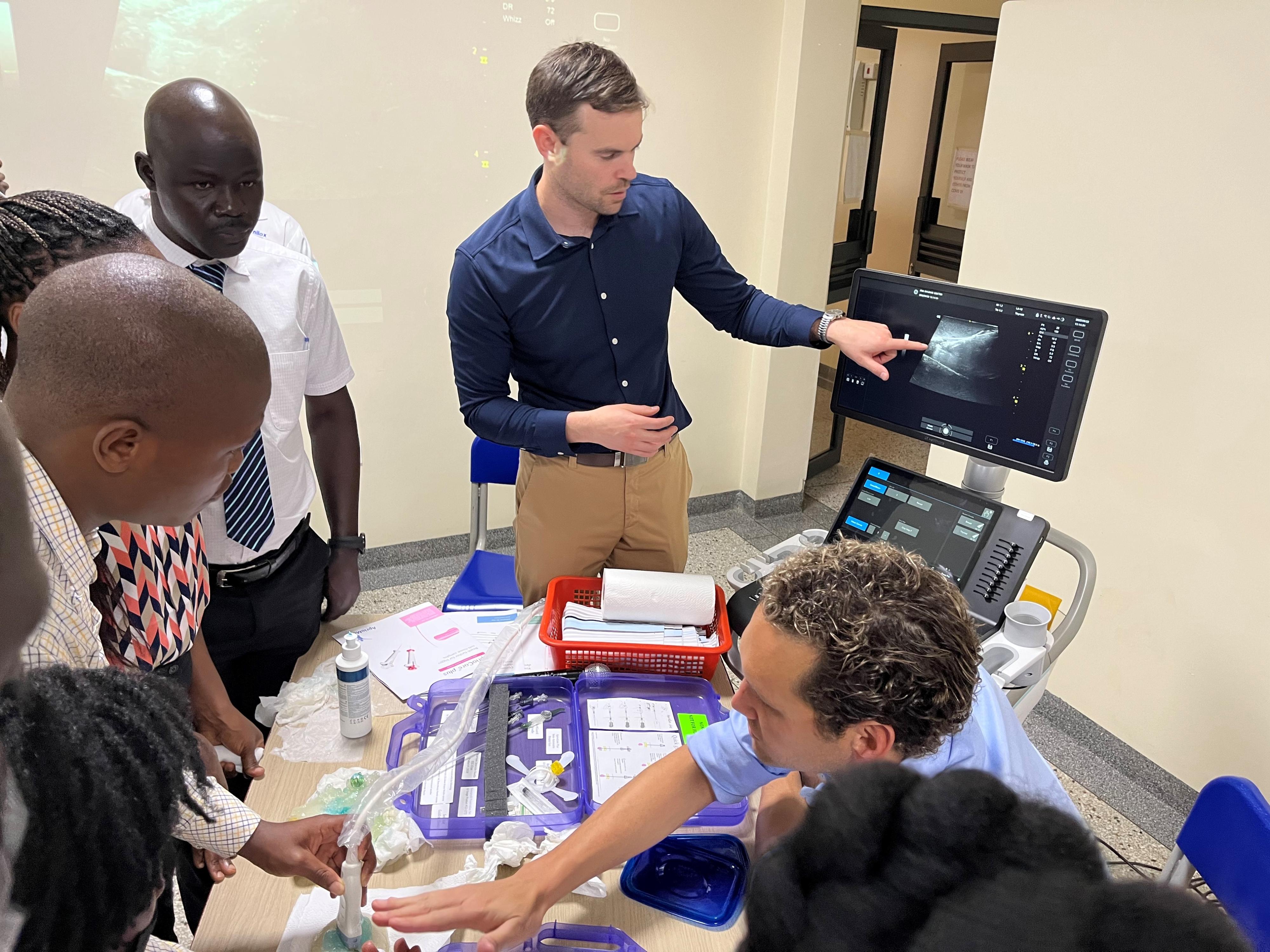 The team met with Dr. Rosemary Byanyima, Executive Director of Mulago National Referral Hospital, to discuss their ongoing educational partnership. They also met with Dr. Anettee Nakamuli, the Dean of the Makerere University College of Medicine. They were even introduced to a delegation from the Ugandan Parliamentary Committee on Health while visiting Mulago National Referral Hospital.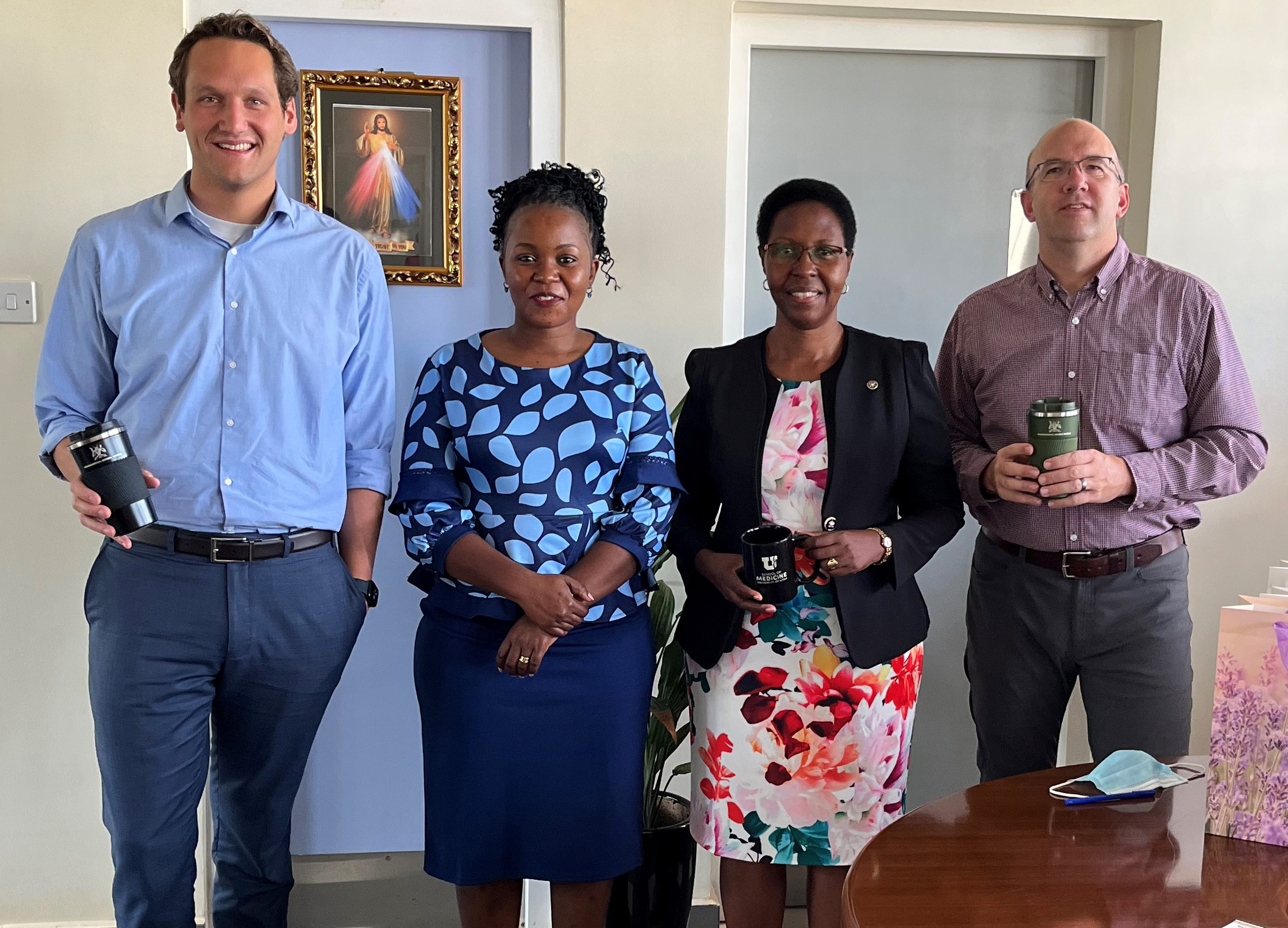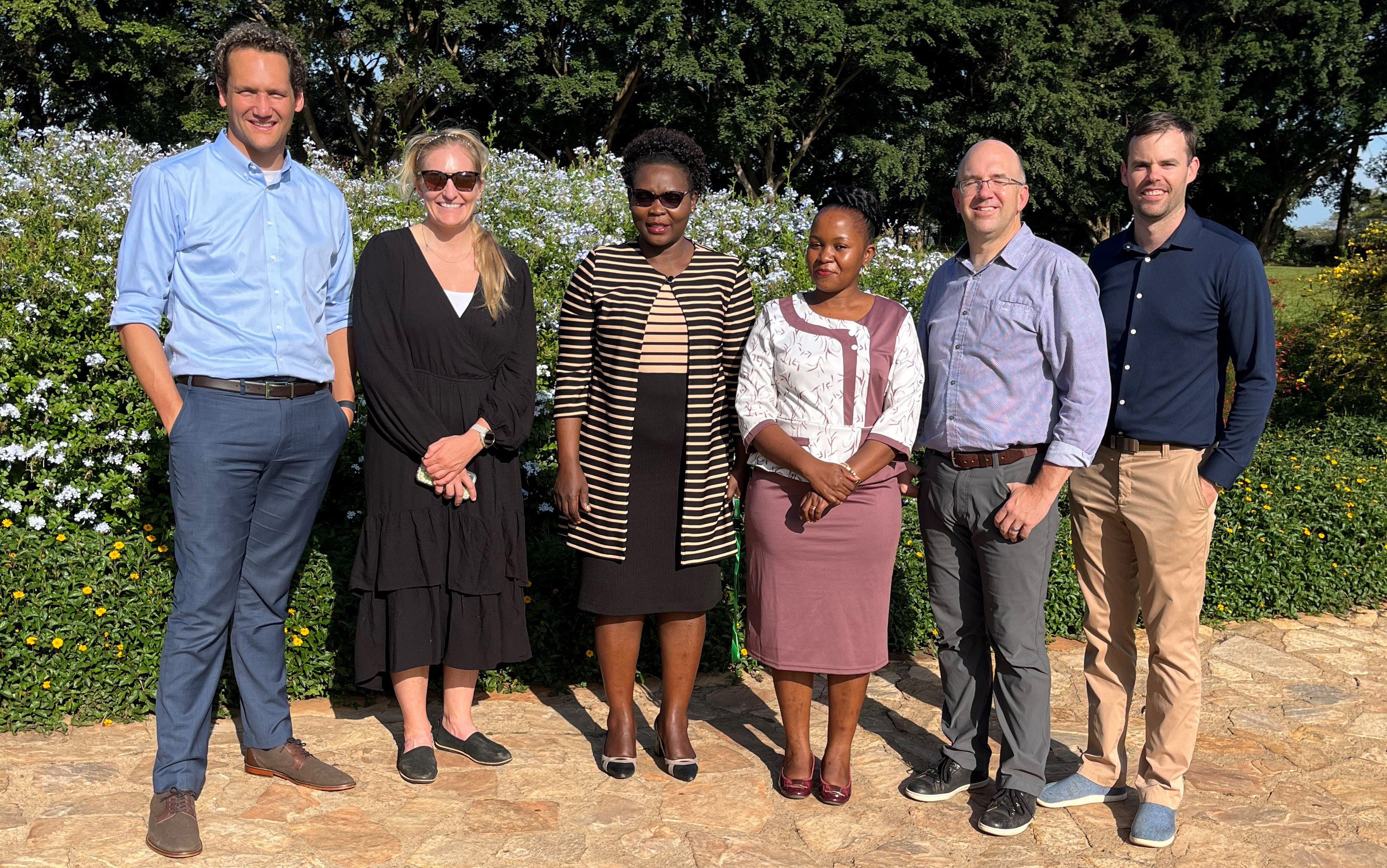 Following the conference, members of the team remained for another week, visiting individual radiology departments, consulting on difficult cases, trauma workflows and MRI protocols, as well as exploring collaborative research proposals and pathways to additional subspecialized training for Ugandan radiologists. 
But that is not all. To this day, residents from Uganda are participating in monthly didactic lectures with University of Utah radiology residents via Zoom. This educational connection is important for our entire residency program to be engaged in another culture's way of understanding medicine, and it helps bring the expertise of our system to an international audience.
"I applaud Dr. Dunn's leadership in global health education and the entire team's work on this past visit," says Satoshi Minoshima, MD, PhD, Professor and Anne G. Osborn Chair of Radiology and Imaging Sciences. "Helping to educate doctors around the globe is an important effort in these days when technological advances in imaging demand expert users and radiologists to interpret the studies."
For his part, Dr. Dunn appreciates the support from the department as well as the partnerships abroad. "I am very thankful for the great partnership we have with our Ugandan colleagues," he states. "We look forward to more trips in the future to Uganda and other nations," he adds.
To that end, the Global Education Outreach group in the department is accepting donations to help fund these important trips. If you would like to contribute, please reach out.
Learn more about our Global Health Outreach program in the Department.