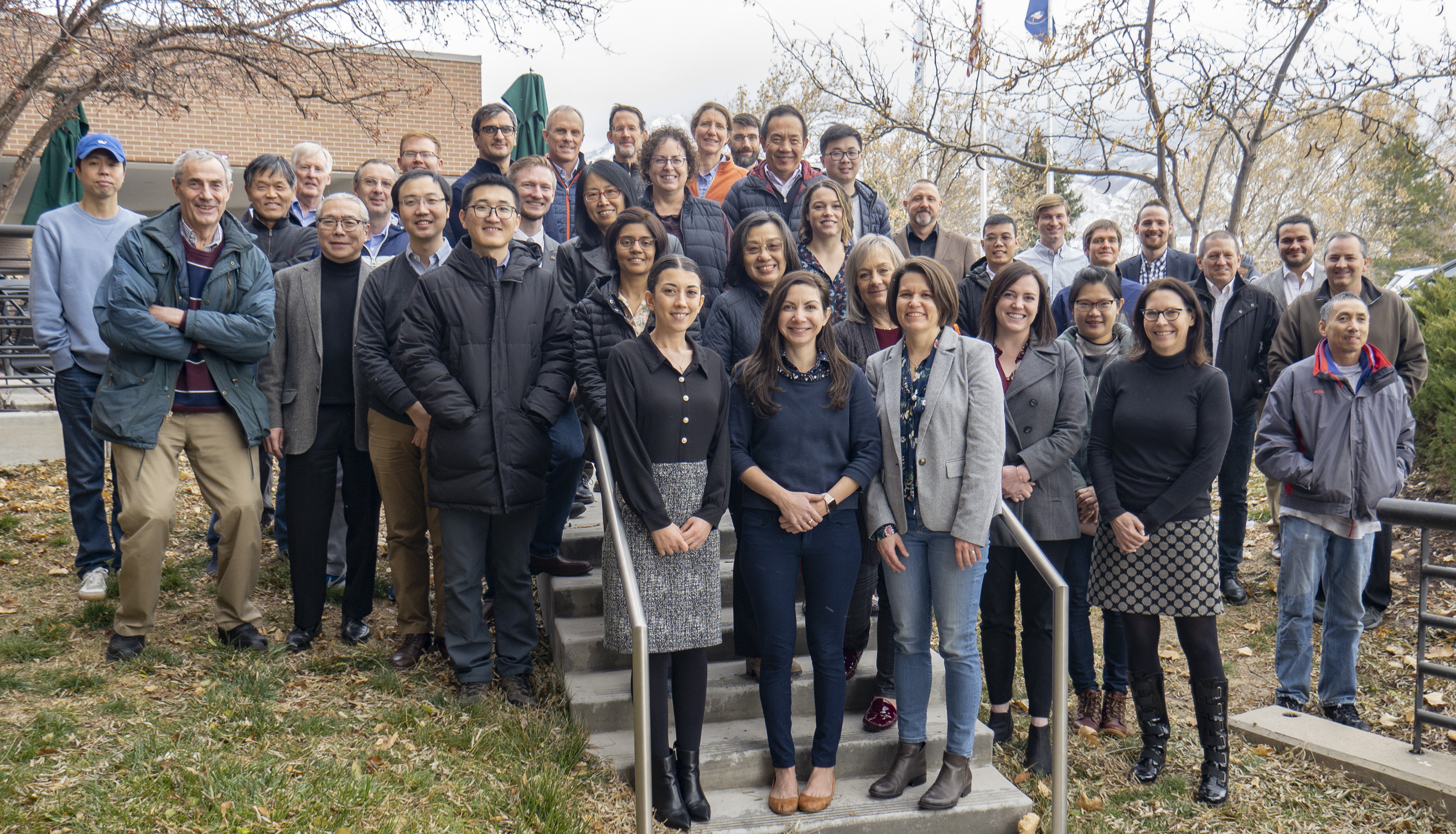 After several years "on hold" due to COVID, the annual UCAIR Symposium was held in December, 2022. It was organized by Research Assistant Professor Henrik Odeen, PhD and Professor Edward DiBella, PhD, and 27 different speakers took the stage, ranging from trainee graduate students to our most senior researcher, Dennis Parker, PhD. 

"It was great to see such a range of attendees and speakers," said Chun Yuan, PhD, Vice Chair for Research. "We were able to explore all of the different avenues of research currently being pursued at UCAIR."
UCAIR Director, Ed DiBella, PhD, explains the importance of the meeting: "The UCAIR Symposium is an important touchpoint for us to understand what each lab group is doing and to find synergies that could leverage efforts between groups."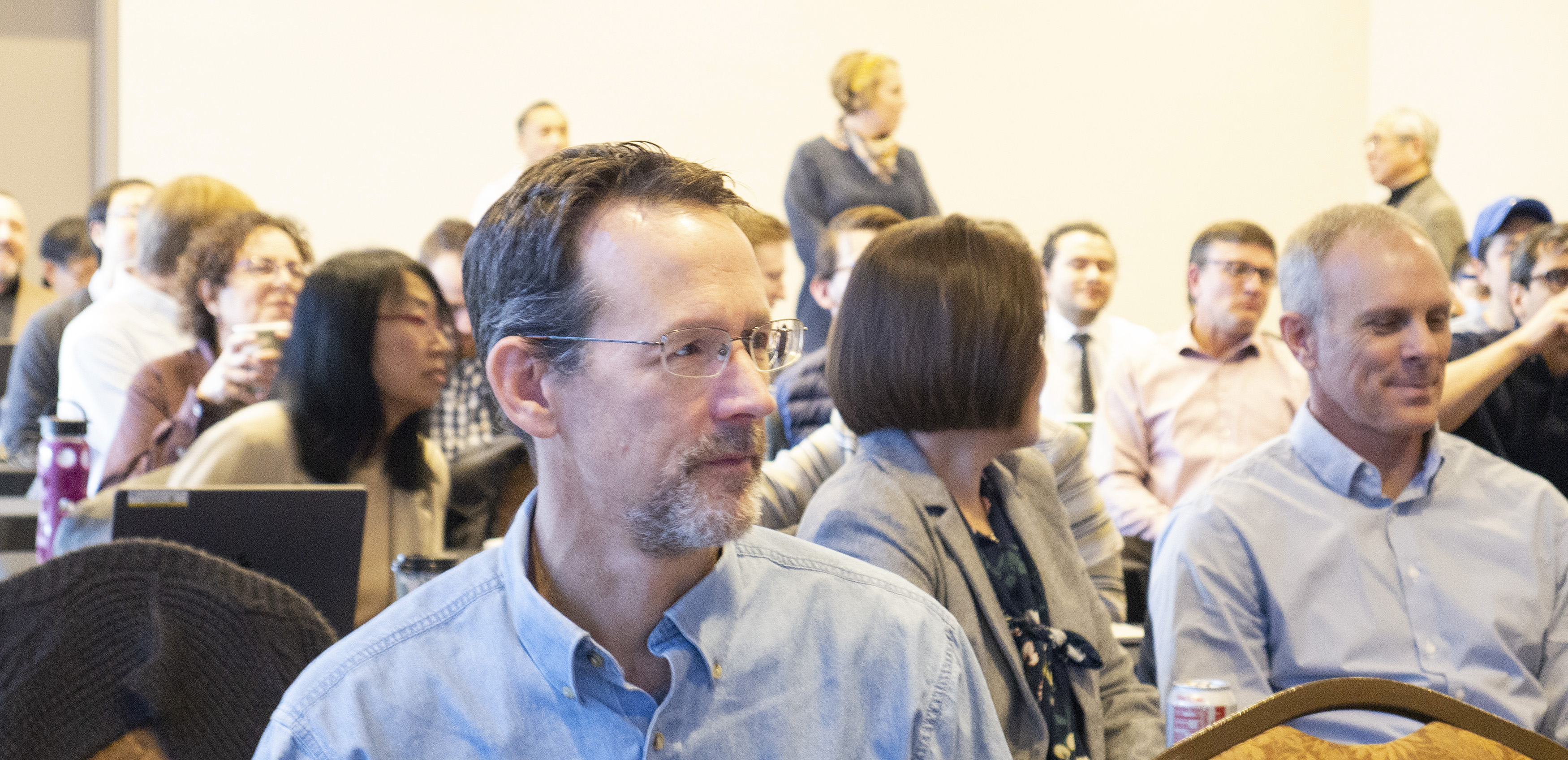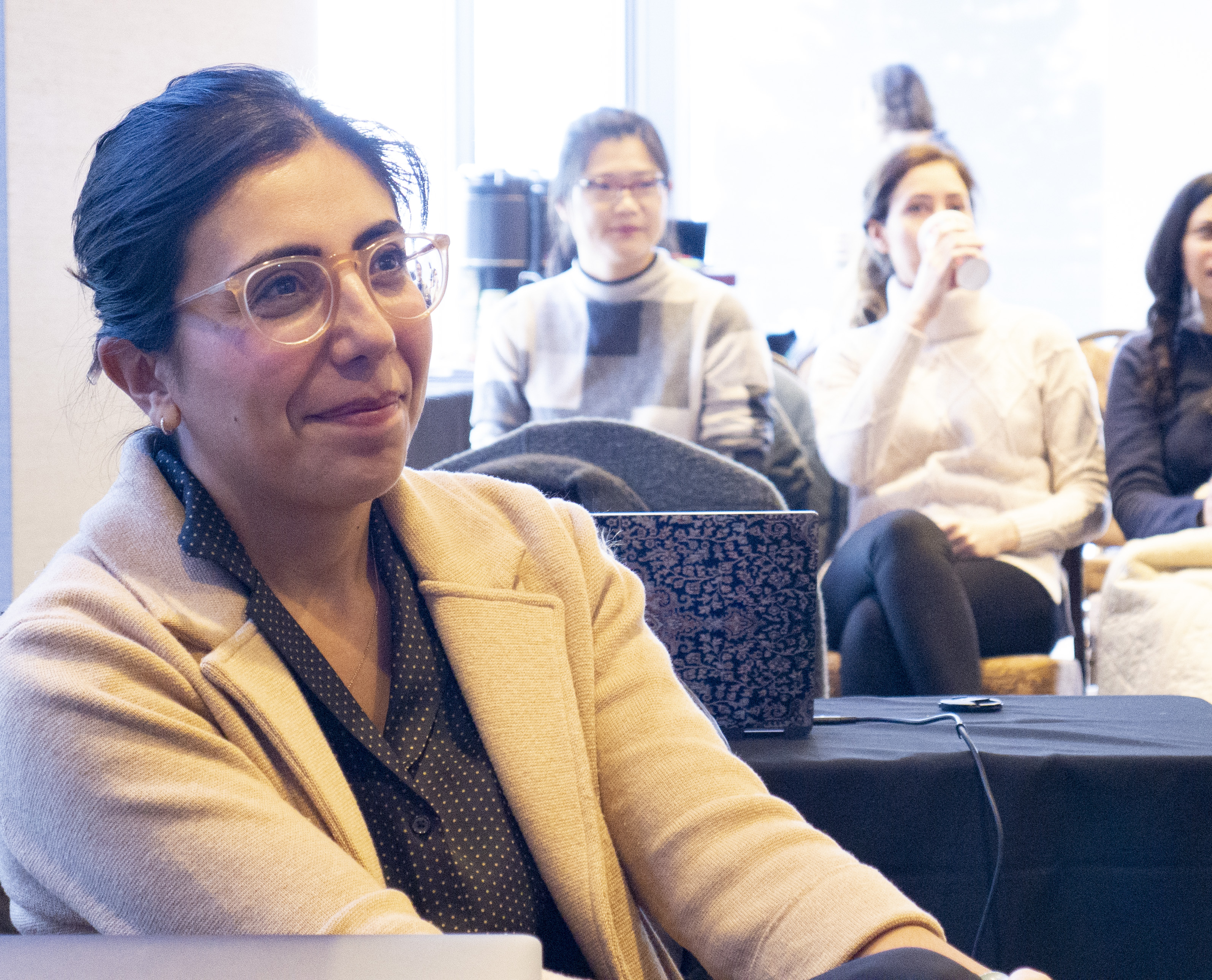 Trainees were a special focus, and faculty voted on the top trainee presentations. First place went to Sam Clinard, second place to Michael Malmberg, and third place to Samuel Adams-Tew. What's more, the trainees met the "engagement challenge" by asking over 20 questions to speakers throughout the symposium, and were rewarded with an ice cream social at UCAIR in January.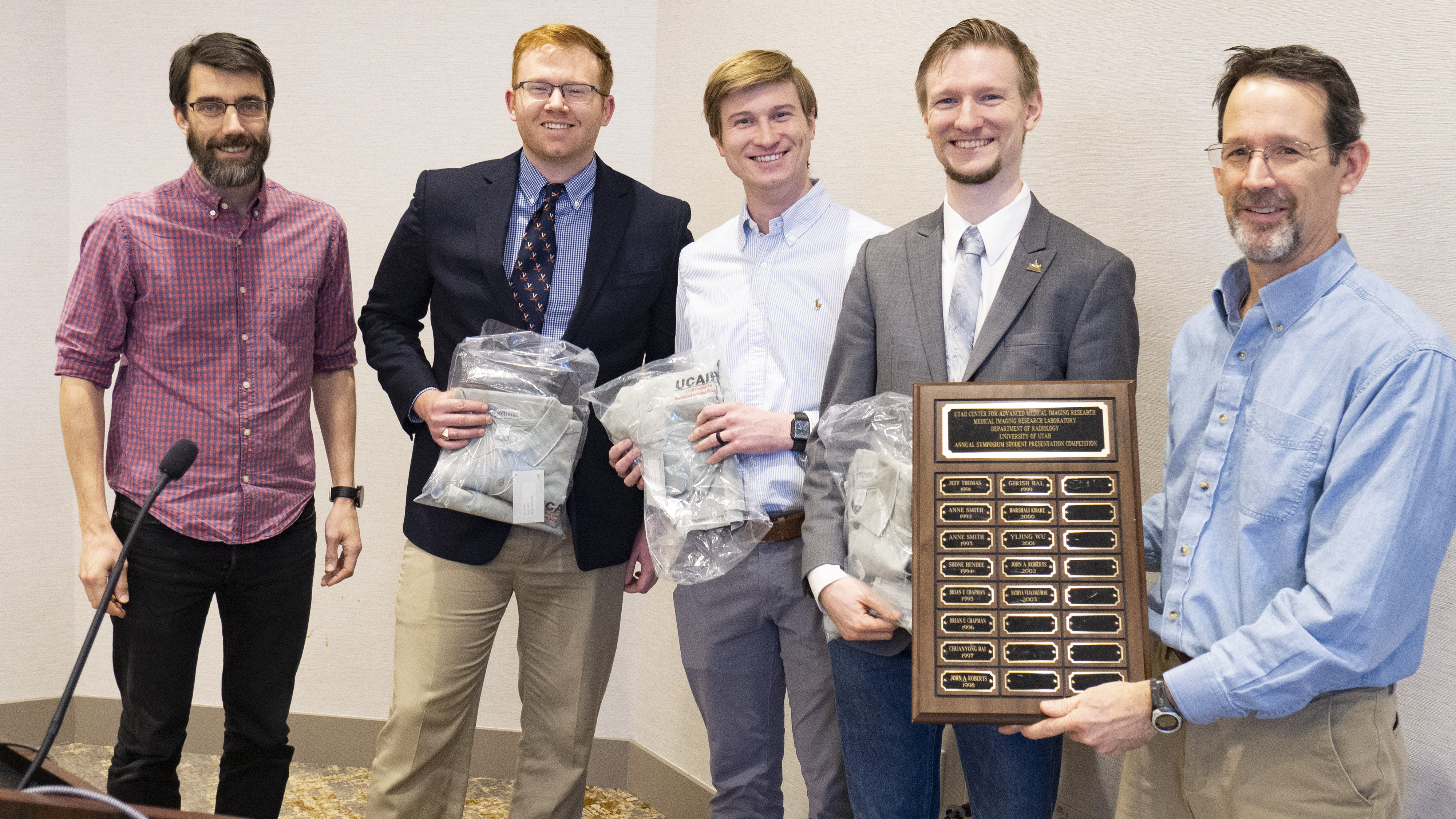 "We have much to be proud of in terms of research in our department," claims the Anne G. Osborn Chair of Radiology and Imaging Sciences, Satoshi Minoshima, MD, PhD. "I am very thankful for the organizers of the symposium, the great program, and all of the participants," he adds.
See the program and list of speakers below, as well as more photos from the event.