Dr. Helmuth F. Orthner
Endowed Fellowship
The Dr. Helmuth F. Orthner Endowed Fellowship in the Department of Biomedical Informatics was established in memory of Helmuth F. Orthner, PhD, FACMI by his widow, Carolyn Orthner. It has also benefited from donations by family, friends, students, and many colleagues of Dr. Orthner. This fellowship provides financial assistance to deserving graduate students and post-doctoral fellows who demonstrate academic excellence, who have financial need, and are enrolled solely at the University in the Department of Biomedical Informatics in the School of Medicine. The expendable funds are to be administered by the department chair. Preference will be given to international students with evidence of a service orientation and volunteerism. It is hoped that Dr. Helmuth Orthner's legacy will live on through the students who are recipients of this endowment and who follow his example of service in the broader informatics community.
Helmuth F. Orthner, PhD, FACMI
Helmuth (Helly) Franz Orthner was born in the small Alpine village of Silz, Austria in 1941, where he was raised by his maternal grandmother. He showed an early aptitude in math and science which he pursued at the Higher Technical Institute in Innsbruck, followed by the Technical University of Munich, where he earned a Masters Degree in Electrical Engineering and Communication Technology.
In the mid-1960s, Dr. Orthner became interested in a new educational discipline called Biomedical Engineering, which combined his love of engineering with the long Orthner family tradition of medicine. He immigrated to the US in 1967 after being offered a full graduate fellowship from the Biomedical Engineering Department at the University of Pennsylvania, a relatively new program and one of the first in the US. He earned his Ph.D. in Biomedical Engineering from Penn in 1973.
In 1972, at the invitation of his mentor and friend, Dr. William S. Yamamoto, Dr. Orthner joined the faculty of the Department of Clinical Engineering at the George Washington University (GWU) School of Medicine, where he rose through the ranks becoming Professor of Computer Medicine and Director of the Office of Academic Computer Services. It was during his early years at GWU that Dr. Orthner recognized a rising interest in the application of computers to medicine and health, and co-founded SCAMC (Symposium on Computer Applications in Medical Care). Through his vision and leadership, SCAMC evolved into the premier and largest annual congress of its kind in the US and was instrumental in fostering the development of the then-fledgling field of medical informatics. In 1988, SCAMC, Inc. was one of three organizations that merged to form the American Medical Informatics Association (AMIA). Dr. Orthner was a founding Board member of AMIA, a founding Fellow of the American College of Medical Informatics (ACMI) and continued to serve for several years on the AMIA Board of Directors and on various councils and committees.
In 1993, following a sabbatical with Dr. Homer Warner, Dr. Orthner became a Professor of Medical Informatics at the University of Utah Health Sciences Center. In 1998, he became Professor and Director of the Health Informatics Program at the University of Alabama at Birmingham (UAB). Dr. Orthner's more recent research involved developing a communication infrastructure for pre-hospital emergency medical care, which was funded by the National Library of Medicine (NLM) since 1998. Dr. Orthner was the Series Editor for the Springer Verlag-New York Series on "Computers and Medicine" for 10 years. He also served on NLM's Biomedical Library Review Committee, as well as various study sections reviewing grants and contracts for the National Institutes of Health. Dr. Orthner received several awards during his career, including the 2001 President's Award from AMIA "in gratitude and acknowledgment for outstanding intellectual leadership and education vision to the field of medical informatics". However, it was the accomplishments of his many students over the years that gave him the greatest pleasure and pride. Dr. Orthner retired from UAB at the end of 2008 and returned to Utah becoming an Adjunct Professor of Biomedical Informatics. He died in March 2009 of a sudden cardiac arrest on a flight to Washington, DC to serve on an NLM review committee. In that same year, the Helmuth F. Orthner Endowed Scholarship was established in honor of the commitment and service of this beloved teacher, mentor, colleague, and friend.
Recipients of Endowed Fellowship
| | | |
| --- | --- | --- |
| Year | Recipient | Research Interest |
| 2020 | Ramamurthy Siripuram | Predictive analytics using machine learning and deep learning in biomedical research, with an emphasis on clinical applications. |
Travel Assistance Scholarship
Prior to offering the above Fellowship, this scholarship provided a total of $23,100 in travel assistance to worthy International Biomedical Informatics students. These students had been accepted to present at a meeting or was invited to participate at a meeting or other scholarly activity.
Fiscal Year

Recipient

Native Country

Paper

2019

Siru Liu

China

Detection of Healthcare-Associated Infections Using Electronic Record Data

2019

Jianlin Shi

China

A Generic Rule-based Pipeline for Patient Cohort Identification

2018

Polina Kukhareva

Russia

Standardized Approaches for Analyzing Quality Improvement Interventions in Healthcare Settings

2018

J Fredo Louis

Haiti

Characterization of Information Collected from Decision Support Request Forms in Academic Medical Centers

2018

Tiago Colicchio

Brazil

Evaluation of a systematic methodology to detect in near real-time performance changes during electronic health record system implementations: a longitudinal study

2017

Aly Khalifa

Egypt

Public Health Data for Individual Patient Care: Mapping Poison Control Center Data to the C-CDA Consultation Note

2017

Tiago Colicchio

Portugal

Assessment of the Heterogeneity of Outcome Measurements for IT Interventions in Health Care

2017

Prasad Unni

India

PAPER: Why aren't they happy? An analysis of end user-satisfaction with clinical information systems.
POSTER: Structured Information Displays for the Comparison of Clinical Trials

2017

Jianli Shi

China

RuSH: a Role-based Segmentation Tool Using Hashing for Extremely Accurate Sentence Segmentation of Clinical Text

2017

Liqin Wang

China

Medication Recommendation for Chronic Diseases with Comorbidities Using Electronic Medical Records

2016

Stacey Slager

Canada

Alternative Information Display of Clinical Research to Support Clinical Decision Making: A Formative Evaluation

2016

Polina Kukhareva

Russia

Errors with Manual Phenotype Validation: Case Study and Implications

2015

Megha Kalsy

India

Methods for Early Stakeholder Engagement for Implementation of Health Information Technology

2015

Polina Kukhareva

Russia

Quick Analysis and Visualization of Excluded and Missing Data

2014

Rashmi Mishra

India

Automatically Extracting Clinically Useful Sentences from UpToDate to Support Clinicians' Information Needs

2014

Megha Kalsy

India

Preliminary Themes related to the Stakeholder Engagement for Automated Data Acquisition for Heart Failure

2014

Mingyuan Zhang

China

Enabling Cross-Platform Clinical Decision Support through Web-Based Decision Support in Commercial Electronic Health Record Systems: Proposal and Evaluation of Initial Prototype Implementations

2013

Megha Kalsy

India

Quality Improvement Informatics – A Comparative View of Quality Measures

2013

Mingyuan Zhang

China

A Web-based Application for Monitoring Data Quality in a Data Warehouse

2012

Shan He

China

Because you have been granted a Baden-Wurttemberg Stipendium and will be studying abroad in Germany, we felt that you would be the perfect recipient for this award.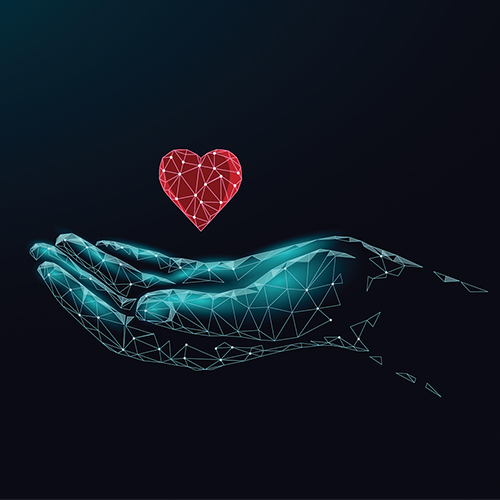 You can help the Department of Biomedical Informatics continue to progress with even a small contribution.