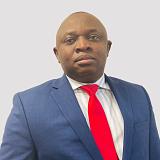 Olanrewaju Onigbogi, MD, MPH
Olanrewaju Onigbogi is a Post-doctoral Research Associate at the Department of Family and Preventive Medicine (DFPM) of the University of Utah in Salt Lake City. His general interest is in addressing health disparities among under-represented groups. His specific interest area is in the use of innovative methodology related to eHealth and mHealth to address disparities in cancer prevention and substance abuse among Black Americans and immigrants from Africa and the Middle East to the United States. He believes that health disparities in this growing population of first and second-generation immigrants ought to be addressed as a matter of urgency. Ola derives inspiration for his work from very specific cultural experiences that have influenced his perspective about life and perception of his immediate environment.
Ola received his medical degree from the University of Ilorin, Nigeria and proceeded to obtain a Master of Public Health from the University of Kuopio (now University of Eastern Finland). He obtained the prestigious fellowship in Public Health of the National Post-graduate Medical College of Nigeria in the year 2008. Prior to joining the DFPM of the University of Utah in June 2022, he worked as an Epidemiologist with the Texas Department of State Health Services (DSHS) Region 1, in Lubbock, Texas. He also has prior experience working for several years as a researcher and Associate Professor of Public Health at the University of Lagos, Nigeria. He has published widely and presented papers at scientific meetings addressing tobacco and substance abuse and cancer prevention. In his spare time, Ola enjoys meeting new people, playing soccer and watching basketball.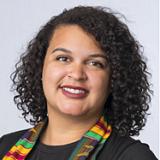 Tashelle Wright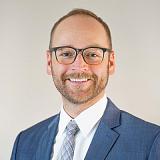 Benjamin Brown, MD, MPH