Wilderness Medicine
Physicians are increasingly being requested to practice medicine in remote and austere environments.  The field of Wilderness Medicine encompasses disaster relief, travel, and expedition medicine and prepares physicians to practice in these unique environments.  Utah offers an ideal location in which to learn and practice this specialty.  High-altitude mountains, desert, and river environments surround the University of Utah.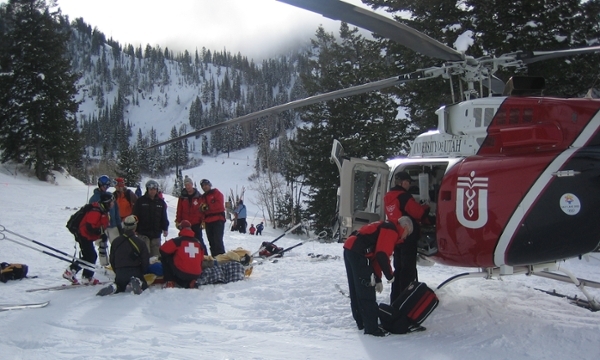 Seven major ski resorts are located within a 45 minute drive from the University, with two additional resorts within a one and one half hour drive. University faculty instructs educational programs, runs mountain-based medical clinics, and participates in ski patrol for many mountain resorts. In addition, AirMed provides on-mountain support and air evacuation for ski accidents at winter resorts.
The Wasatch Mountains are a summer and winter destination for backcountry users. Search/Rescue and avalanche medicine opportunities are abundant. The Fellow will be involved in all the above aspects of Mountain Medicine.
Rescue Training & Education
The fellow will be trained in specific environments to become proficient as a rescuer, not just an academic in Wilderness Medicine.
Diploma in Mountain Medicine (DiMM)
Time and funding is given to complete the DiMM during their fellowship.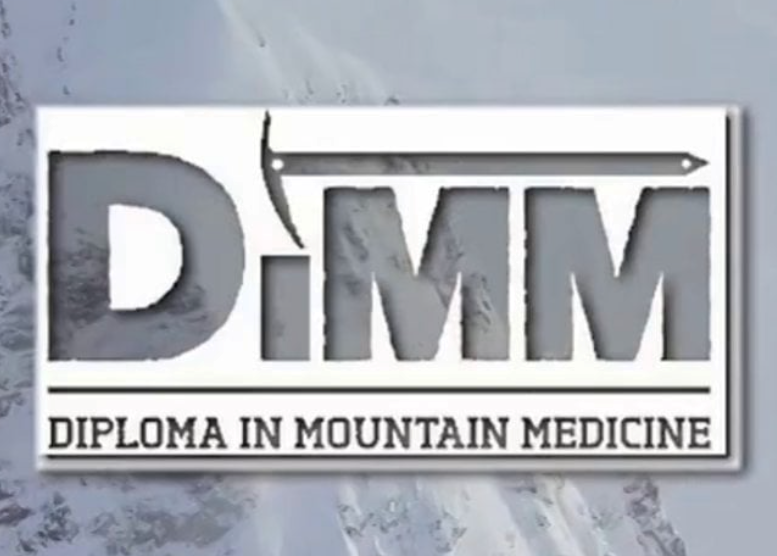 Swift Water Rescue Training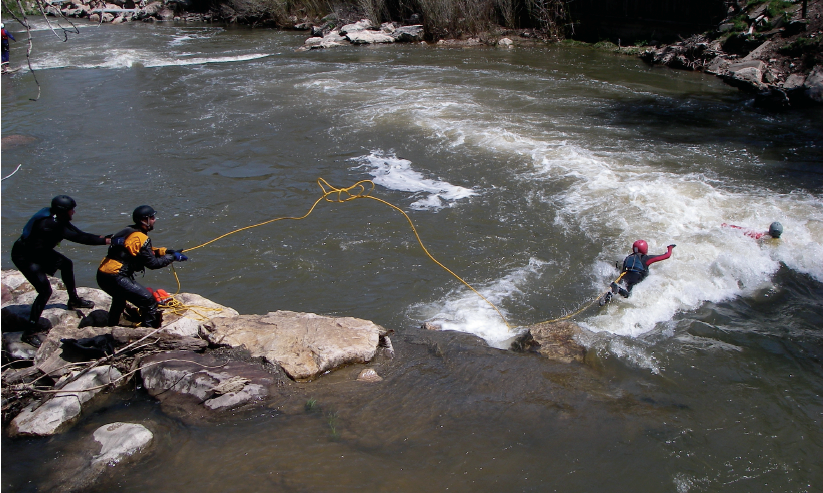 Fellows are welcome and encouraged to undertake other rescue trainings as well, through Remote Rescue Training or other venues. 
Emergency Medical Services (EMS) Experience
(If you are seeking a dedicated EMS fellowship, please visit our ACGME-accredited EMS Fellowship website.)
Salt Lake City is the major urban region in Utah with semi-rural and rural areas surrounding the city. This interface creates an exceptional opportunity to study all types of EMS practice. The medical directors of AirMed, Salt Lake City Fire Department, Summit County EMS, West Valley City EMS, Mountain West Ambulance, and University of Utah Paramedic School are all University of Utah faculty. The fellow will have the option of completing the NAEMSP Medical Director course during the year. Frequent opportunities to teach and interact with EMS personnel are provided as a way to incorporate a more thorough understanding of EMS systems into the Wilderness Medicine fellowship.
The University of Utah operates the AirMed flight service which transports patients within Utah as well as the five surrounding states, the largest referral area of any academic center in the United States. AirMed has been awarded for its excellence and dedication to the air medical industry. The fellow will have the opportunity to fly as a team member and serve as an assistant medical director. Educational opportunities include medical education of flight crew and oversight of AirMed curriculum. Salt Lake City Fire Department is an urban, fire-based system responding out of 14 stations across the city. Summit County EMS serves as the rural model of the fellowship program. The fellow will participate in the role of assistant medical director and will be involved in medical control as well as provider education. West Valley City EMS, which serves a suburban area west of Salt Lake City and provides mass gathering medical support for the USANA Ampitheater concert venue, and Mountain West Ambulance, which serves as the only ALS service for all of eastern Tooele county (the second largest county in the state), are additional sites for EMS experience with the fellowship.
Specific Teaching & Educational Opportunities
Wilderness & Environmental Medicine Journal 
The fellow will become a reviewer for research papers submitted to WEM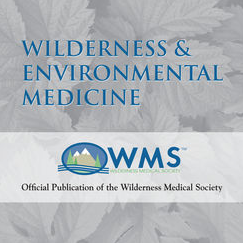 Opportunities for teaching and education are abundant through WMS conferences and other activities.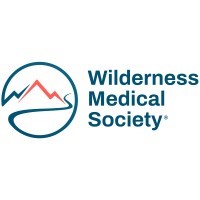 Wilderness Medicine Institute / National Outdoor Leadership School (NOLS) 
The fellow will have the opportunity to work directly with WMI/NOLS on training, practical sessions, and research.
Advanced Wilderness Life Support (AWLS)
The fellow will take and become an active instructor for AWLS
Search and Rescue – Wasatch Backcountry Rescue, Summit County, SLC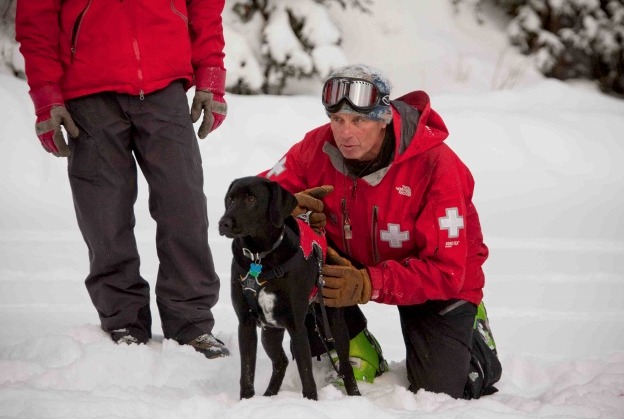 Fellows spend 2 weeks in Jackson, WY and the Tetons working with the SAR team and Medical Directors during the Summer.  In the Winter, Fellows spend time teaching members of the Jackson Hole Ski Patrol.
The Medical Directors of Teton SAR are very active in the UofU fellowship, and one is Adjunct Faculty at the University of Utah.  The fellow will do training and help teach members of Teton SAR.
The Medical Director of Denali National Park is Adjunct Faculty at the University of Utah Emergency Medicine.  Opportunities include elective time in Alaska and participating in Denali SAR.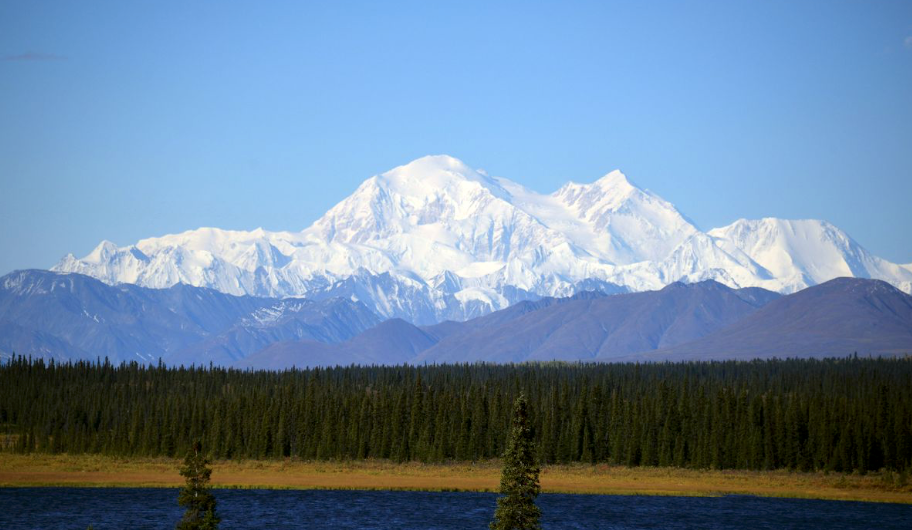 Past fellows have been medical volunteers for the HRA and performed research at these locations.  Our fellows have volunteered at the Everest, Pheriche, and Manang medical posts.
 Wilderness & Expedition Medical Specialists
Wilderness & Expedition Medical Specialists originated from a relationship with the Wilderness Medicine Institue of NOLS and the University of Utah Division of Emergency Medicine.  Based within the Division of Emergency Medicine, WEMS provides medical direction and on-call emergency services to wilderness organizations in the US and throughout the world.  The Fellow will be involved developing medical protocols, risk management, and fielding emergency calls for clients of EMS.
Wilderness Medicine Research
The Division of Emergency Medicine is actively involved in wilderness medicine research.  Opportunities in avalanche medicine, wilderness medicine epidemiology, sports injuries, and other mountain and wilderness topics are available.  The Fellowship Director is the immediate past Editor-In-Chief of the Wilderness & Environmental Medicine Journal.  The Division is actively involved with research activities with NOLS/WMI and other wilderness medicine organizations.  Past fellows have undertaken projects such as: avalanche trauma and fatalities, ultrasound for diagnosis of mountain illnesses, education in wilderness medicine, epidemiology of mountain sickness, etc.  The Fellow will participate in wilderness medicine research in an area of their interest.