The Department of Neurosurgery has a rich and dynamic history, training high-quality neurosurgeons who work in a broad range of settings, including private practice, academia, and industry.
We are proud of our alumni, who remain active contributors to the field, and many of who have gone on to hold teaching and leadership positions at hospitals and medical centers throughout the United States.
Graduates of our program have gone on to become distinguished community neurosurgeons, academic neurosurgical chairmen, leaders in organized neurosurgery, innovating researchers, and excellent clinicians.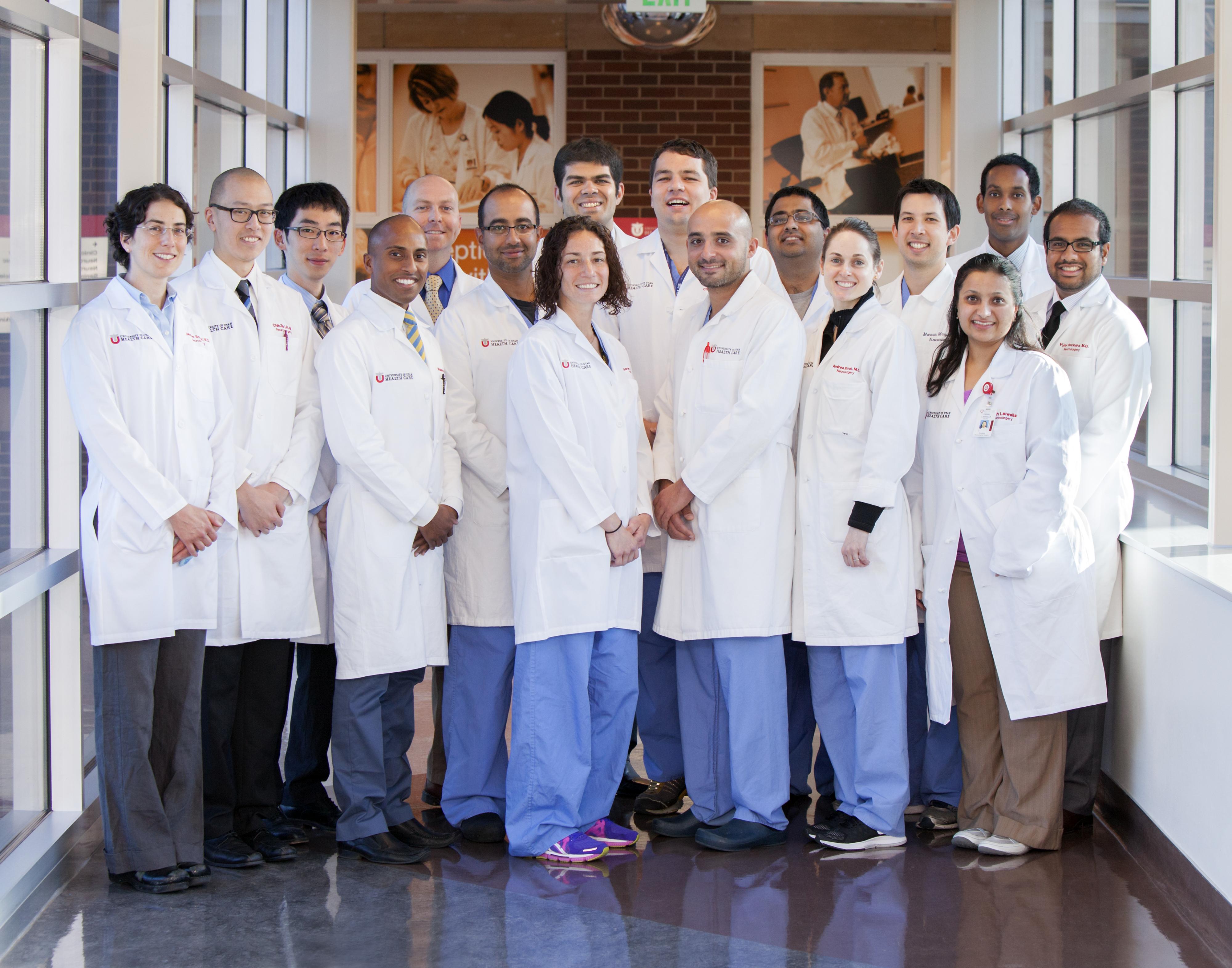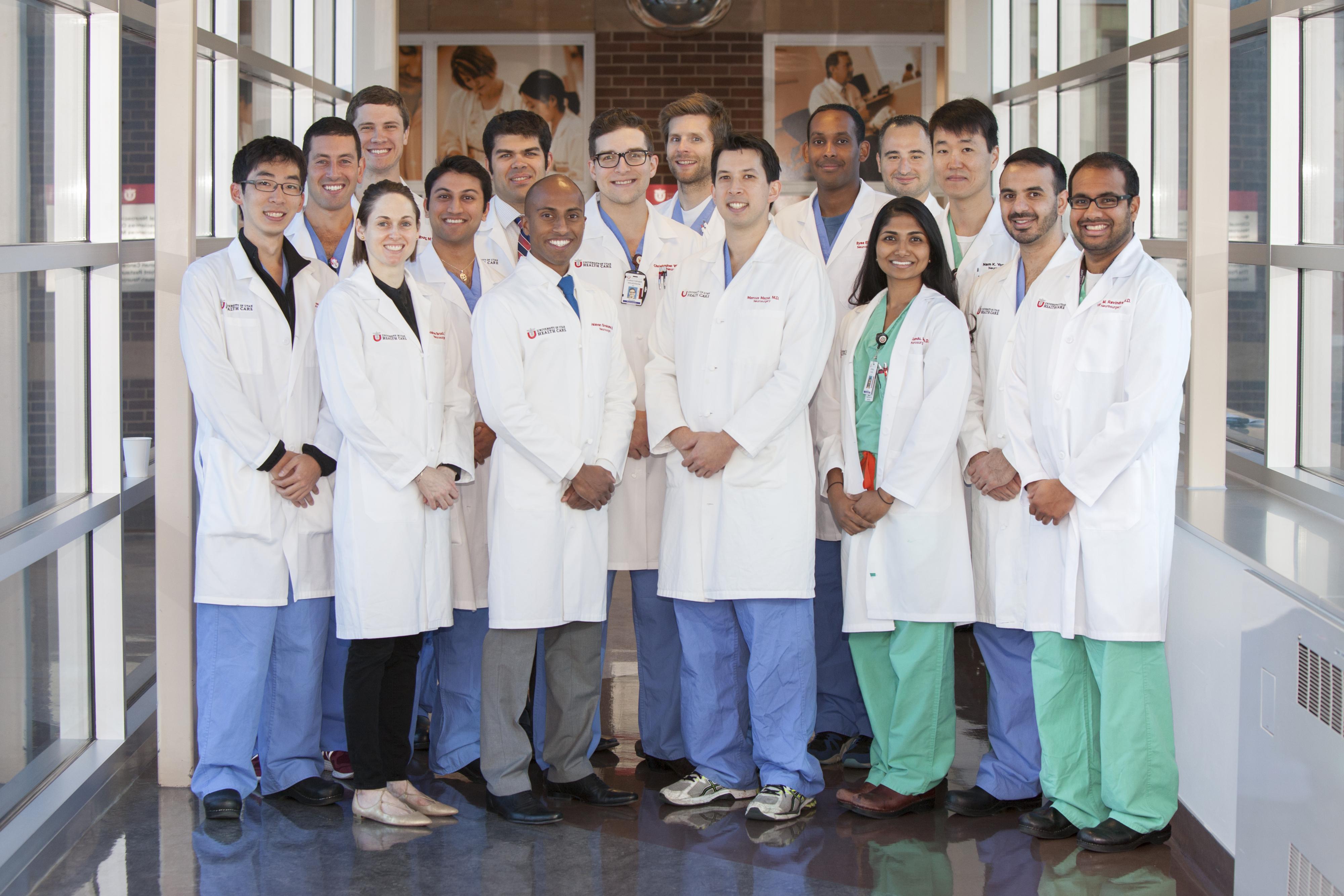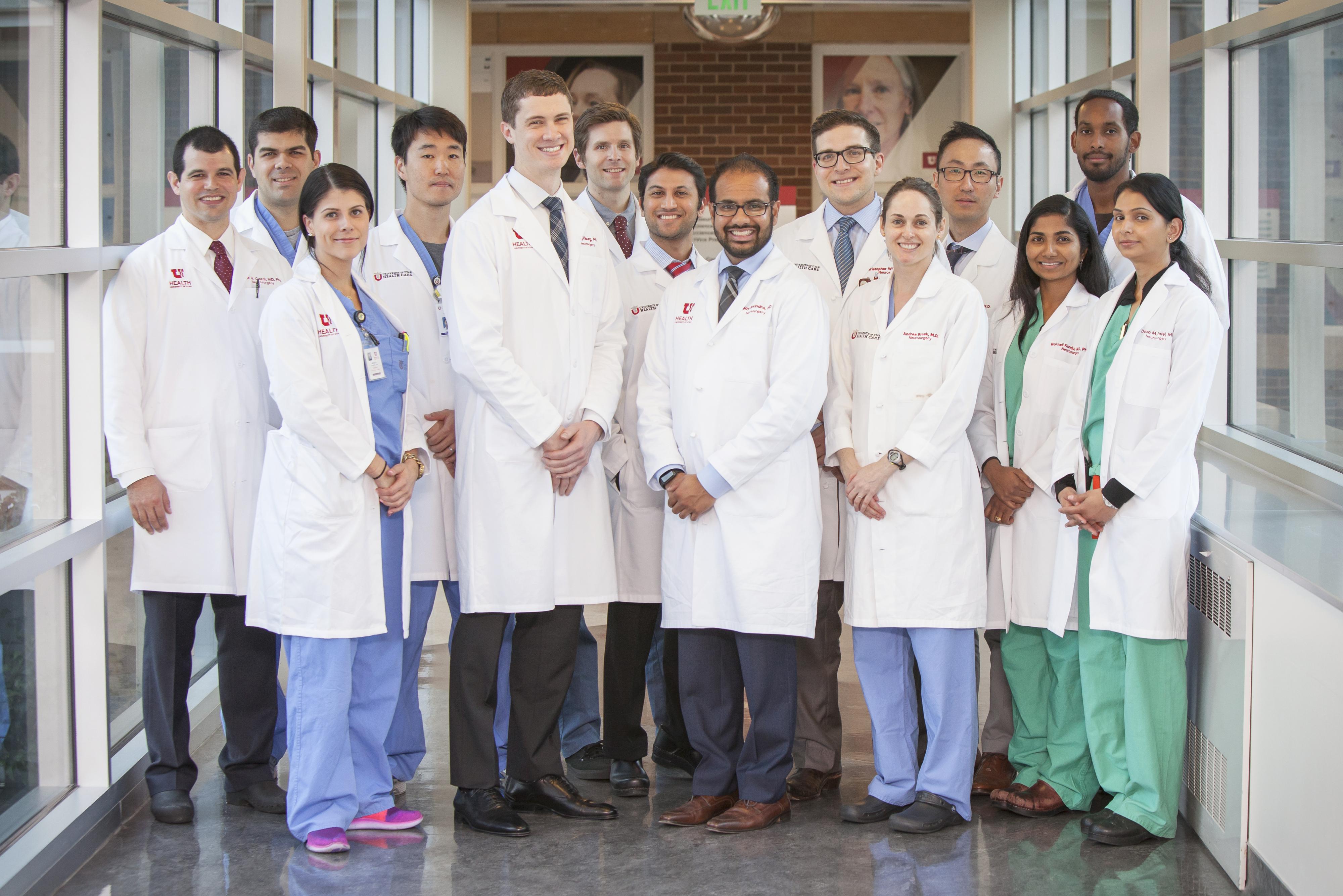 We Want to Hear From You!
We want to share your success with our community. Submit an update about your life—photos, what you have been doing since graduation, your favorite memory, etc—or notify us of an alumni death. Call (801) 587-8338 or email your update to kamryn.broschinsky@hsc.utah.edu
NEUROSURGERY RESIDENCY PROGRAM ALUMNI
---
2022

2021

2020

Al-Wala Awad, MD
Mayo Clinic, Jacksonville, FL

Bornali Kundu, MD, PhD
University of California San Francisco, CA

Christopher Wilkerson, MD
Private Practice, Salt Lake City, UT

Ilyas Eli, MD
Private Practice, Howell Allen Clinic, Saint Thomas Medical Partners, Nashville, TN

Michael Karsy, MD, PhD
Assistant Professor, University of Utah Health, SLC, UT

Andrea Brock, MD, MSCI
Private Practice, Lehi, UT

2019

2018

2017

Nam Yoon, MD
Private Practice, Salt Lake City, UT

Jian Guan, MD
Private Practice, PNI, Los Angeles, CA

Vijay Ravindra, MD
Adult and Pediatric Neurosurgeon, Naval Medical Center San Diego, Assistant Professor, Uniformed Services University of the Health Sciences

Craig Kilburg, MD
Assistant Professor, University of Utah Health, SLC, UT

Marcus Mazur, MD
Assistant Professor, University of Utah Health, SLC, UT

Walavan Sivakumar, MD
Private Practice, PNI, Los Angeles, CA

2016

2015

2013

Christian Bowers, MD
Assistant Professor, UNM, Albuquerque, NM

Ricky Kalra, MD
Private Practice, Plano, TX

Khalid Krisht, MD
Private Practice, Montgomery, AR

Sarah Menacho, MD
Assistant Professor, University of Utah Health, SLC, UT

Ramin Eskandari, MD
Associate Professor, Chief of Pediatric Neurosurgery, MUSC, Charleston, SC

Michael Mumert, MD
Private Practice, Springfield, MO

Christina Sayama, MD, MPH
Assistant Professor, Pediatric Neurosurgery, OHSU, Portland, OR

2012

2011

2010

Valerie Coon, MD
Private Practice, Springfield, OR

Chad Cole, MD
Associate Professor & Vice Chair, UNM, Albuquerque, NM

Frank Bishop, MD
Private Practice, St. George, UT

Brad Duhon. MD
Private Practice/Academic, UCHealth, CO

Toba Niazi, MD
Pediatric Neurosurgeon, Nicklaus Children's Hospital, Miami, FL

2009

2008

2007

Mandy Binning. MD
Associate Professor, Drexel University, Philadelphia, PA

Michael Finn, MD
Assistant Professor, UCHealth, CO

Amin Amini, MD, MS
Private Practice, Silver Spring, MD

Peter Kan, MD, MPH
Professor and Chair, UTMB Health, Galveston, TX

Todd McCall
Assistant Professor, University of Illinois, Peoria, IL

Sam Browd, MD, PhD
Professor, Seattle Children's, UW Medicine, Seattle, WA

Oren Gottfied, MD
Professor, Duke Health, Raleigh, NC

Brian Ragel, MD
Private Practice/Academic, Vancouver, WA

2006

2005

2004

Daniel Fassett, MD, MBA
Associate Professor, University of Illinois, Peoria, IL

James Liu, MD
Professor, New Jersey Medical School, Rutgers, NJ

Paul Klimo, MD
Pediatric Neurosurgery Chief; Associate Professor, UTHSC, Memphis, TN

Ganesh Rao, MD
Professor and Chair, Baylor College of Medicine, Houston, TX

Adam Arthur, MD, MPH
Professor, University of Tennessee, Memphis, TN

Wayne Gluf, MD
Professor, Director of Neurosurgical Trauma, UCHealth, CO

Paul House, MD
Functional Neurosurgery, Murray, UT

2003

2002

2001

Scott Soleau, MD
Private Practice - Pediatric Neurosurgery, Baton Rouge, LA

Jim Pingree, MD
Private Practice, SLC, UT

William Whitehead, MD, MPH
Professor, Texas Children's Hospital, Baylor College of Medicine, Houston, TX

Russell Lonser, MD
Professor and Chair, Ohio State University, Columbus, OH

Kavina Shahi, MD, PhD
Private Practice, Roseville, CA
---