GME Newsletter | April 2023
2023 ACGME Conference Attendee Feedback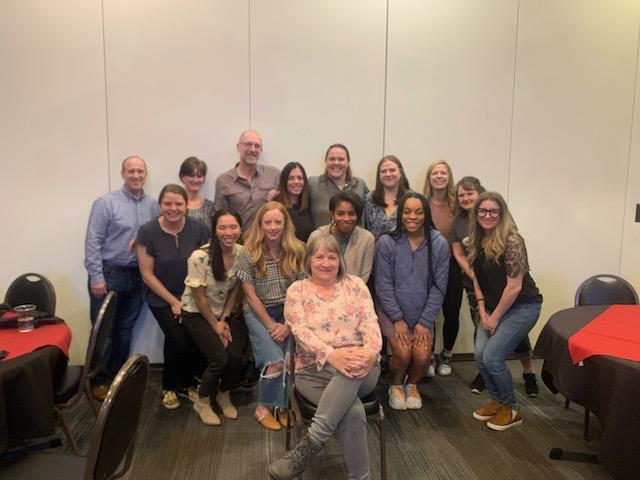 What is the ACGME Conference?
The annual ACGME conference brings together thousands of individuals across the GME community including, but not limited to, DIOs, program directors, program managers/coordinators, institutional coordinators, ACGME staff, exhibitors, etc. This conference provides all attendees with the ability to network with like professionals, updates on accreditation and specialty policies, best practice strategies, changes in the industry, wellbeing activities, and so much more.
What our GME Community Found Most Helpful
The University of Utah GME office sent out a survey to the entire GME community to ask for feedback on what they found most helpful and/or learned at the conference. We hope these findings can provide valuable insight into the topics discussed at the conference and encourage others to attend in the future.
Top Feedback from Attendees:
The ability to network and understand how different sponsoring institutions operate
Learning different ways to advocate for myself as a program coordinator
What the ACMGE is focusing on in the coming years and how it will impact our sponsoring institution and program(s)
Being able to meet with other individuals within my specialty to gain insight, problem solve, and both provide and receive advice
Learning how people in similar jobs balance their work and manage varying job responsibilities
Discussing resident wellbeing and remediation and how we can improve it within our program(s)
Learning ways to automate repetitive tasks to alleviate my workload
Conference sessions that relate to milestones and CCC were helpful to gain perspective and process improve
Discovering career path options within the GME industry
Should You Attend a Future ACGME Conference?
100% of our survey respondents recommended other ACGME-accredited programs attend the annual ACGME conference. We understand it is not feasible for our entire ACGME-accredited GME community to attend and for this reason we hope you found this shared content valuable.