GME Newsletter | April 2023
GME Rural & Underserved Rotation Opportunities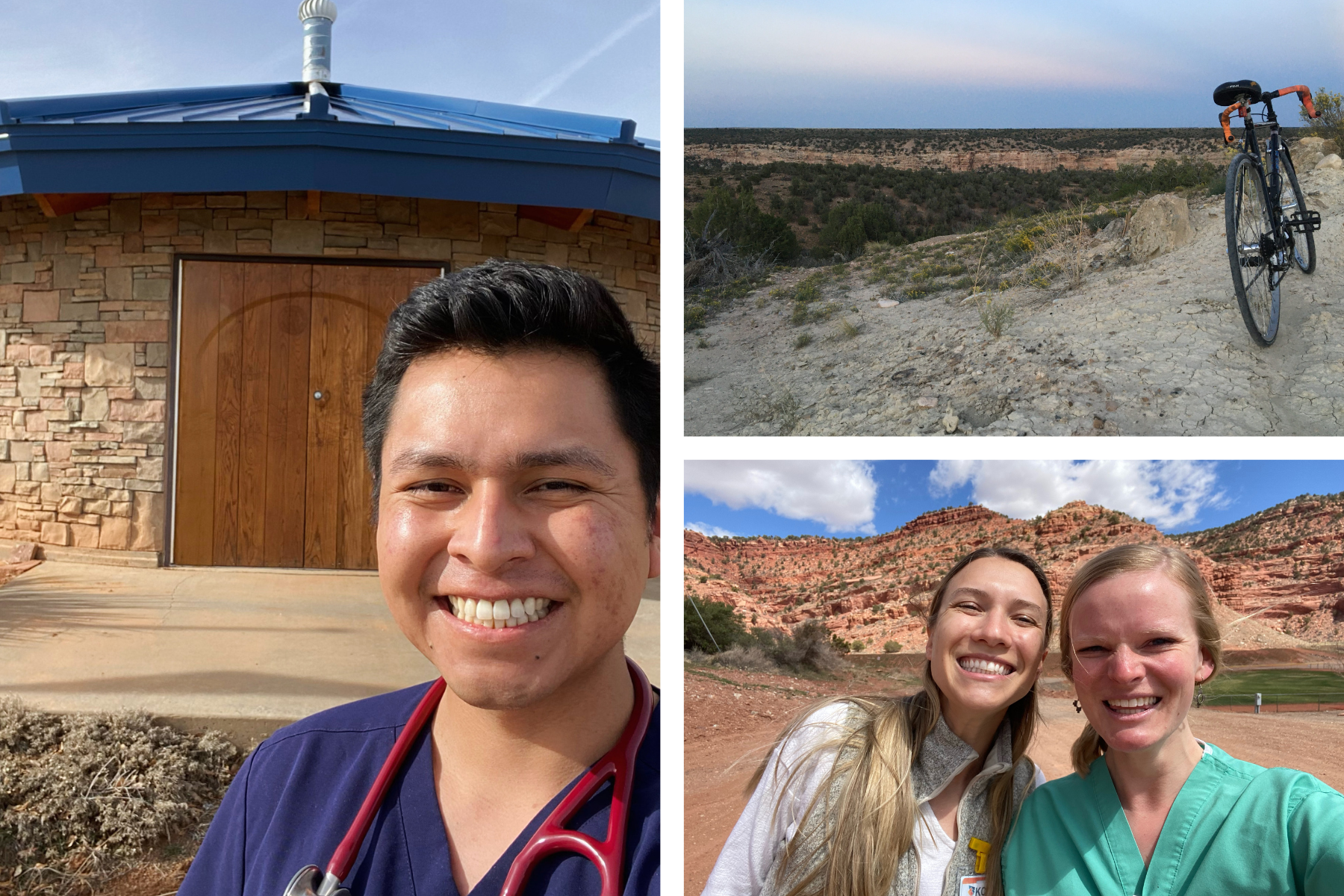 What is RETURN?
For those who are not familiar with RETURN (Resident Engagement & Training for Underserved and Rural Needs), it is a program whose initiative aims to expose trainees to the rural and underserved healthcare needs here in Utah. RETURN does this by developing partnerships between residency programs and community partner sites to provide anywhere from a 2 day to 6 week rural/underserved rotation for trainees.
In addition to getting a unique learning experience, RETURN fully funds salary, benefits, travel, and housing during your rotations. RETURN also works hand-in-hand with GME's amazing wellness team so that trainees have any support needed during their RETURN rotation.
Where does RETURN go?
During the current 2023 academic year our trainees have been able to go to 10 different clinics and hospitals throughout the state. Each location provides a different experience and we are always working to continue fostering relationships with potential rural sites in order to increase our site numbers and create opportunities to provide care for more Utahans in need.
Our current partner sites include:
USU Behavioral Health Clinic
Mountain West Medical Center
Coalville & Kamas Health Centers
Ashley Regional Medical Center
Uintah Basin Medical Center
St. George Regional Medical Center
Revere Health Family Medicine
Utah Navajo Health Systems sites including:

Blanding Family Practice
Montezuma Creek Community Health Center
Monument Valley Community Health Center

Who is going?

This year RETURN has been lucky enough to facilitate 50 rotations! Several of RETURN's participating programs have required rural rotations, however, many trainees are able to complete a RETURN rotation during elective periods.
Current Participating Programs:

Anesthesiology
Child and Adolescent Psychiatry
Dermatology
Emergency Medicine
Family Medicine
Neurology
Obstetrics and Gynecology
Pediatrics
Pediatrics – Internal Medicine
General Psychiatry
Radiology
Triple Board Psychiatry
Dentistry
Orthopedic Surgery
General Surgery
Pediatric Endocrinology

The RETURN team anticipates that funding will continue to allow around 50 rotations per year and spots are granted on a first-come-first-serve basis. If any programs are interested in participating please reach out to the RETURN team and they can help connect you to rural clinic sites as well as walk you through the application process.

RETURN Program Manager: Colton Van Komen, Colton.Vankomen@hsc.utah.edu
RETURN Program Coordinator: Samantha Shaffer, Samantha.shaffer@hsc.utah.edu