The University of Utah Orthopaedic Sports Medicine Fellowship is ACGME accredited and AOSSM approved. As such, the ability to sit for the ABOS sub-specialty certificate in sports medicine is a possibility following the completion of this fellowship.
The sports medicine fellow will receive advanced training in diagnosis and treatment of a large variety of sports injuries. Emphasis will be on shoulder, hip and knee injuries, and will encompass the entire spectrum of sports related musculoskeletal injuries. A general knee, hip and shoulder practice provides ample opportunity to learn advanced techniques in knee, hip and shoulder arthroscopy as well as open reconstructive shoulder surgery. Sports medicine fellows will also gain experience in reconstructive elbow surgery and in pediatric sports medicine.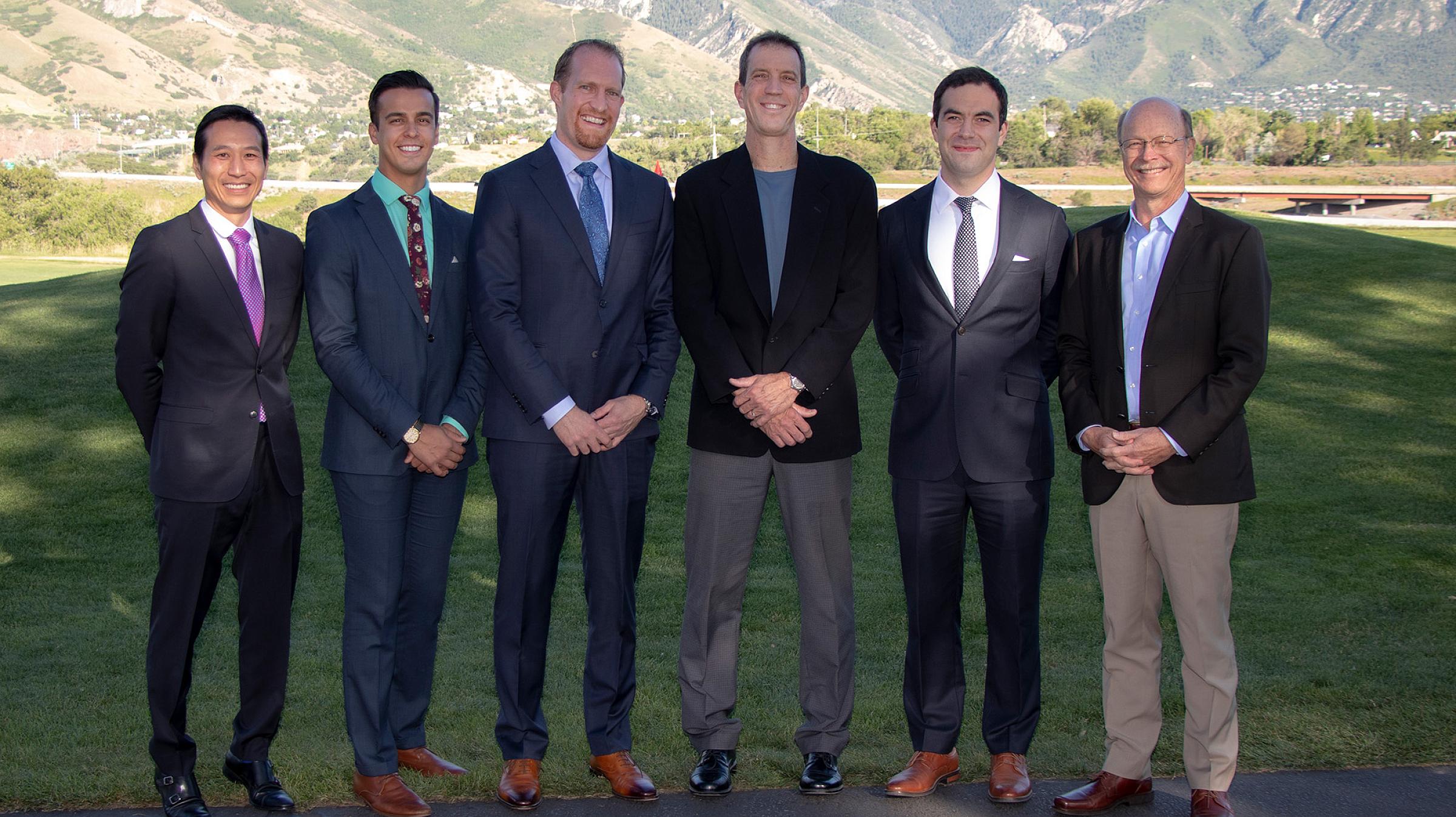 The fellow will assist in the care of University of Utah athletes, as we provide exclusive University of Utah coverage. In addition to the athletes treated at the University of Utah, the department has coverage associations with the Utah Jazz professional basketball team, the U.S. Olympic and Paralympic teams, 6 local high schools, and a variety of other athletic groups.
Fellowship positions: Two per year (ACGME approved)
Duration: One year (August 1–July 31)
Location: University of Utah Orthopaedic Center, University of Utah Hospital, Primary Children's Hospital, Shriners Hospital
The fellowship is structured in an apprenticeship model with each fellow rotating independently with six separate attendings. Rotations will cover multiple institutions including:
University Orthopaedic Center

University of Utah Hospital

Primary Children's Hospital

Shriners Hospital
The fellow works directly with the residents and staff at the University of Utah Orthopaedic Center and will be work in teaching roles where applicable. The interaction with the residents in the past has been felt to be extremely positive. Given the mentorship nature of the rotations, resident and fellow coverage does not conflict in regards to non-operative or operative opportunities.
It is the goal of the fellowship to foster a team approach to the care of athletes and non-athletes alike and provide an experience where graded responsibility is added as the year progresses. Fellows will be allowed some discretion to tailor their rotation schedule to coincide with their surgical interests. Rotations that emphasize knee and shoulder, knee and hip, and shoulder and elbow provide a diverse clinical experience during each five to six week rotation.
The operative sports medicine fellowship at the University of Utah offers a comprehensive exposure to most all aspects of sports medicine.  With coverage of athletes at all levels, (recreational, high school, college, Olympic and professional) the needs specific to all types of athletes are evaluated. This exposure is fairly unique and prepares fellows for real world issues of dealing with athletes' need in a comprehensive way.
The clinical volume of the Utah program is high (fellows involved in 500-700 cases per year) and allows fellows to participate in most all types of cases. There is the strong traditional knee and shoulder experience, with the shoulder experience also including reconstructive and revision cases. The hip experience is exceptional, with two attending's with expertise in hip arthroscopy providing the necessary volume to prepare fellows to step out of the fellowship proficient in this discipline. In addition, the exposure to pediatric sports medicine is unique compared to many fellowships. As the fellowship is associated with the major pediatric hospital for the intermountain area, a nice volume of pediatric cases are performed by two attendings.
Dedicated sports medicine conferences and general department grand rounds are held each week with attendance expected from fellows.  Outside conference attendance is allowed with support provided for the attendance of one or more national meetings. Monthly informal journal clubs offer an opportunity to review current literature in a relaxed environment.

During the course of the fellowship, a dedicated research time will be made available at the University of Utah Orthopaedic Center. Both clinical and bench research projects have been completed in the past by former fellows. Every opportunity will be given to allow fellows to be successful in research endeavors with the expectation that one or more publications will be the result of their research efforts. The University of Utah Orthopaedic Center has a fully equipped and staffed biomechanics lab, as well as research staff in support of clinical outcomes and patient specific metrics.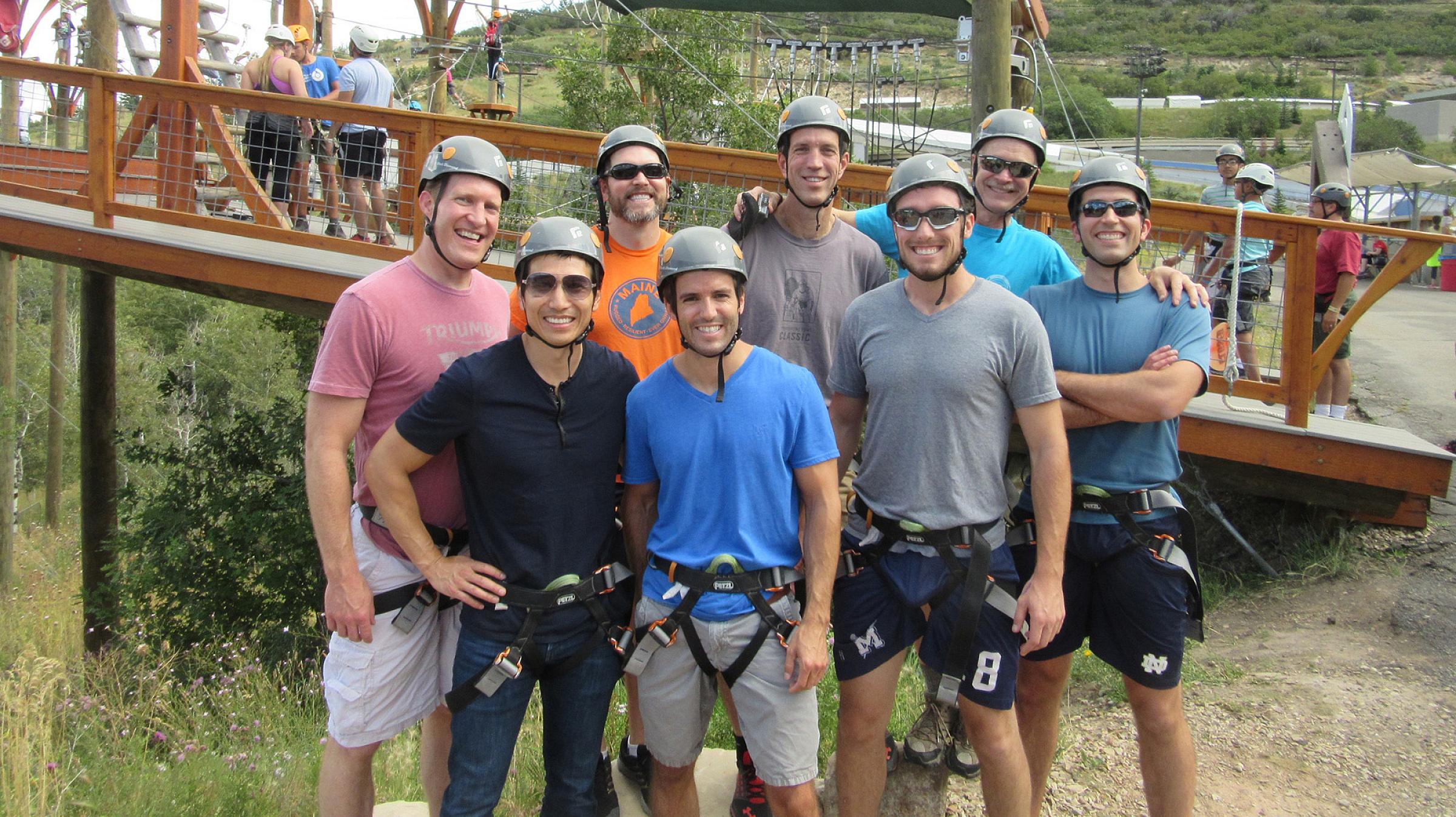 The area surrounding the University of Utah is family friendly and provides for ample outdoor recreation possibilities. Located within 45 minutes of 7 ski resorts and the surrounding Wasatch mountains, fellows can enjoy mountain biking, fishing, skiing, snowboarding, climbing and a host of other outdoor activities during their free time.
Additional information about the advantages of being in Utah can be found at our Why Utah? link.
Tiffany Schild
Phone: 801-587-5457
Fax: 801-587-5411
Email: Tiffany.schild@hsc.utah.edu
University of Utah Orthopaedic Center
590 Wakara Way
Salt Lake City, UT 84108