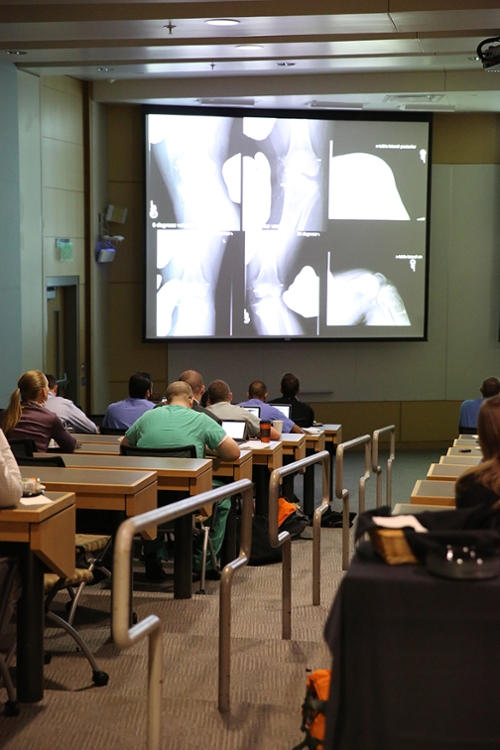 The Department of Orthopaedics is committed to excellence in education. Our educational efforts are dedicated to providing a challenging and nurturing environment for all students, residents and fellows. Our trainees work with world-class faculty who are serious about their education and intellectual growth.
Grand Rounds are held weekly on Wednesday mornings. This conference series features lectures on both basic science and clinical topics. Addressing the full spectrum of orthopaedic specialties as well as research, grand rounds provides leadership and training to the next generation of orthopaedic physicians.
Video Archives
Visiting Professors
The University of Utah Department of Orthopaedics is proud to host six visiting professors each year who are recognized leaders in their fields of study.
Notable Presentations