TRAINING LOCATIONS
Trainees in our programs will train at public and government facilities, preparing them for a wide variety of careers after graduation. We also have off-site training at various clinics throughout Salt Lake Valley.
University of Utah Hospital
University Hospital is a 535-bed tertiary and primary care center situated at the foot of the Wasatch Mountains in Salt Lake City, and averages 26,000 inpatient admits per year. The hospital is a major referral center for complex and often unusual medical cases from throughout the Intermountain West. All patients have private rooms with fantastic views of the Salt Lake Valley and surrounding mountains.
Trainee rotations at the University Hospital include general ward teams and ICU ward teams. Trainees gain experience in subspecialty consults and outpatient clinics. All rotations are staffed by University of Utah faculty and ample support services.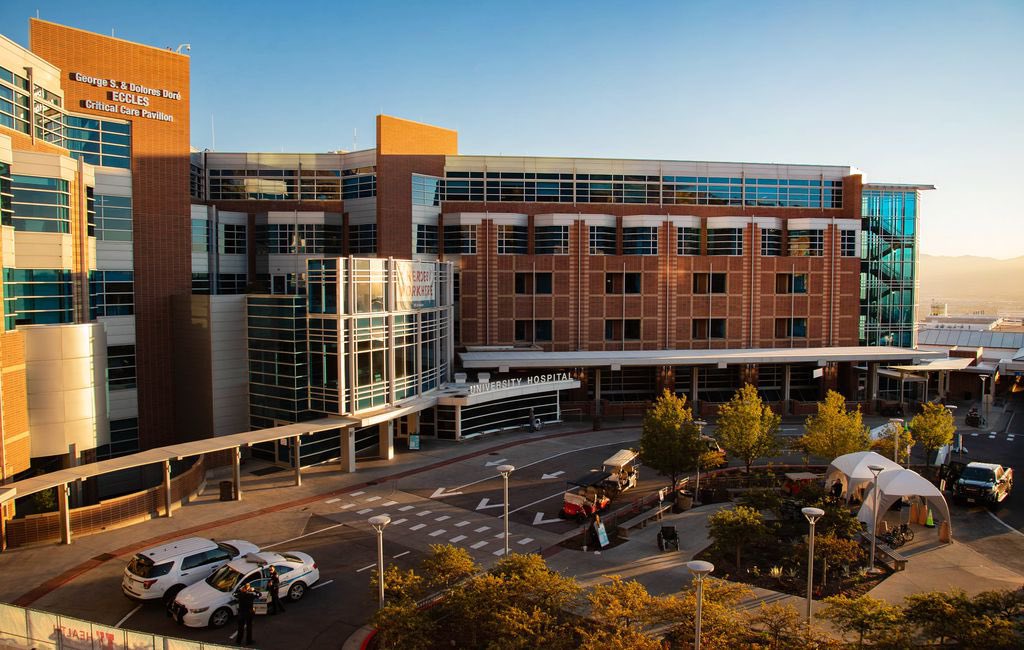 Primary Childrens Hosptial
Primary Children's Hospital is a nationally ranked pediatric acute care children's teaching hospital located in Salt Lake City, Utah. The hospital has 289 pediatric beds and is affiliated with the University of Utah School of Medicine. It is a member of Intermountain Healthcare (IHC) and is the only children's hospital in the network.
The hospital provides comprehensive pediatric specialties and subspecialties to infants, children, teens, and young adults aged 0–21 throughout Salt Lake City and the outer region. The hospital serves the states of Utah, Nevada, Idaho, Montana, and Wyoming, yielding an enormous geographic catchment area of approximately 400,000 square miles.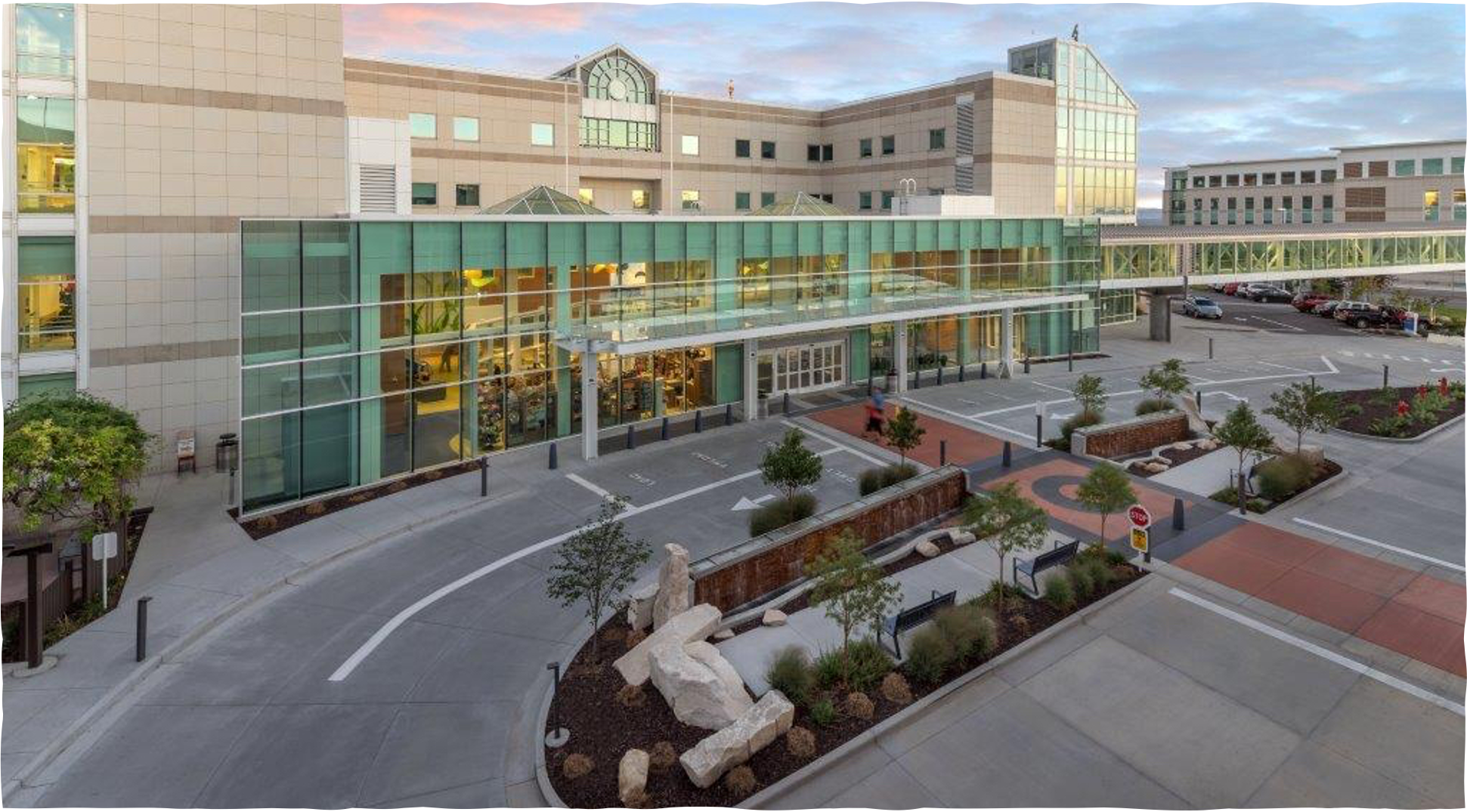 Primary Children's Eccles Outpatient Services
Primary Children's Eccles Outpatient Services is a multi-dimensional clinic equipped to cover a variety of specialties from internal medicine to organ transplant patients. This facility's main focus is only on patients receiving outpatient care. This center has a laboratory, pharmacy, and comprehensive surgery center with eight operating rooms, all with state-of-the-art diagnostic imaging capabilities, plus a major endoscopy center.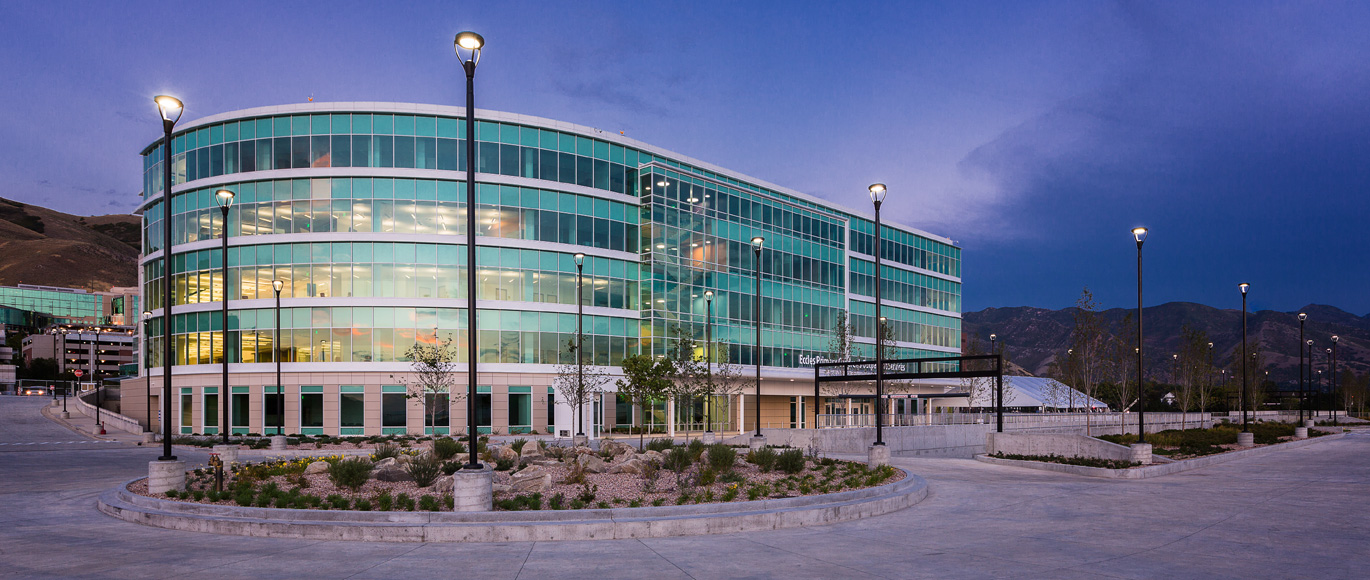 Veterans Affairs Medical Center
The George E. Wahlen Dept. of Veterans Affairs Medical Center (VAMC) is a 121 bed tertiary and primary care medical center located about a mile south of University Hospital. It is the major tertiary referral center for the Department of Veterans Affairs for a five-state region and has a diverse inpatient and outpatient population.
The VAMC provides an outstanding opportunity for trainees to have graded responsibility and the necessary autonomy to develop individual responsibility for patient management. Resident experiences include general medicine wards, MICU, emergency care, general medicine ambulatory care, and multiple outpatient subspecialty clinics.