The Division of Pediatric Hospital Medicine is a team of over 35 hospitalist physicians with diverse clinical and academic interests who are board-certified or board eligible in pediatric hospital medicine, family medicine, pediatrics, or dually certified in pediatrics and internal medicine.
We are dedicated to caring for medically complex infants, children, and adolescents who have been admitted to Primary Children's Hospital, Primary Children's Riverton, and Utah Valley Hospitals through referral from their primary care physician, the emergency room, or those recovering from surgery.
Our clinical care model emphasizes shared decision making. This team-based, collaborative approach enables us to partner with our patients and their families to ensure delivery of the highest quality care.
We continue to provide support for our patients after their stay with us by coordinating with their primary care providers or by referral to the Pediatric Comprehensive Care clinic at the Eccles Outpatient Services Building. We partner with primary and specialty providers locally and regionally to keep children, when possible, closer to home and to empower families.
Our physicians hold faculty appointments with the University of Utah School of Medicine and are actively engaged in educating medical students, residents, fellows, and in improving current and future medical care. Our faculty have been recognized regionally and nationally with teaching awards and accolades and our ACGME-qualified Pediatric Hospital Medicine fellowship program is nationally recognized.
We are passionate about a diverse range of interests including medical education, health services research, communication research, quality improvement, global health, informatics, and health. Find out more about our scholarship, research, and leadership initiatives on our Scholarly Works page.
Our Commitment to Anti-Racism, Diversity, Equity, and Inclusion
We are the Division of Pediatric Hospital Medicine, and the heart of the University of Utah-Intermountain Healthcare pediatric partnership. We acknowledge that systemic racism is perpetuated by structures and policies foundational to our institutions. With humility and curiosity, we commit to change. We commit to sustained, demonstrable, and meaningful anti-racism actions, so that our hospital becomes a safe, brave space that puts the "Child First and Always."
We commit to empowering every healthcare worker to prevent harm and promote well-being for our patients and our communities. We commit to systematically changing the environment of our institution so that employees, trainees and students who are Black, Indigenous, and people of color (BIPOC) feel not only safe and included, but also are able to thrive and prosper. We recognize the need to balance the value of embracing discomfort with the imperative to create a psychologically safe environment, free of retaliation. We are committed to being leaders in creating an anti-racism culture that values inclusion, diversity, and equity for the University of Utah Department of Pediatrics and Primary Children's Hospital.
To advance our commitment, we have developed strategic plans within the following five areas: 1) Individual actions and response; 2) optimizing clinical practice; 3) optimizing workforce development and professional education; 4) optimizing systems through community engagement, advocacy and public policy; and 5) optimizing research.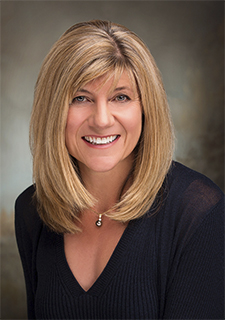 Contact Us
Phone: 801-662-3645
Fax: 801-662-3664
Email: uuphm@hsc.utah.edu
Department of Pediatrics
Division of Hospital Medicine
Primary Children's Hospital
100 N Mario Capecchi Drive
Salt Lake City, Utah 84113
Physician Access Line 801-662-1662
(for referring providers)
Twitter: @UUPHM