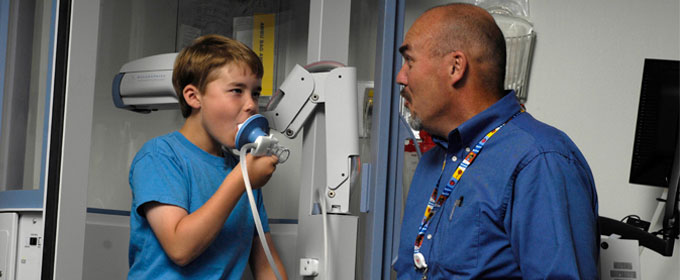 The Division of Pediatric Pulmonary and Sleep Medicine at the University of Utah is committed to the care of infants, children, and adolescents with pulmonary and sleep problems.
We offer specialized patient care, are involved in innovative clinical research, and assist with the education of tomorrow's physicians.
Our division provides comprehensive primary and tertiary pediatric pulmonary and sleep medicine care, as well as both inpatient and outpatient pulmonary and sleep medicine consultation. Situated at the foot of the Wasatch Mountains on the east bench of Salt Lake City, our program serves the state of Utah and surrounding states in the Mountian West.
Our physicians and nurses provide care at Intermountain's Primary Children's Hospital and at the University of Utah Hospital.
Mission
Our mission is to provide outstanding clinical care for children in the Mountain West with pulmonary and sleep disorders, while maintaining an environment that facilitates investigation by Division faculty members and education of physician trainees.