One of the greatest thinkers on self-reflection, John Dewey (1933), defines reflective thought as "active, persistent, and careful consideration of any belief or supposed form of knowledge in the light of the grounds that support it." Dewey felt that deep learning cannot occur without self-reflection.
This deep learning process is most beneficial when turned toward who you want to become. Self-reflection develops self-awareness and this will help you figure out your personal and professional identity. Peter Drucker makes practical sense of what it means to self-reflect and why it is important to you as a medical student. In his book Managing Yourself, Drucker calls it "feedback analysis" and uses the example of making it a habit to write down your key decisions or actions and what you expect the outcome will be. As time moves forward (9-12 months), Drucker encourages you to "compare the actual results with your expectations" this is the basic process. He writes about the benefits of feedback analysis:
Practiced consistently, this simple method will show you within a fairly short period of time, maybe two or three years, where your strengths lie—and this is the most important thing to know. The method will show you what you are doing or failing to do that deprives you of the full benefits of your strengths.
In the RealMD workbook, we elaborate on this topic further: Through reflection, you listen to the whisper of your inner voice. This whisper tells you about what you really value in life. It tells you about how you will show up for others. It tells you what commitments you are willing to make to something greater than yourself.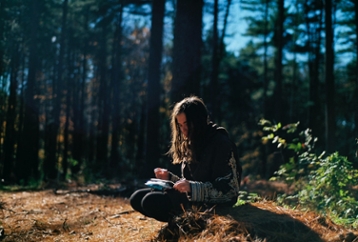 An important part of the developing as a professional is to reflect on one's meaning, community, and purpose. As you do that, you will find that medicine is an amazing career for you. You will be energized and engaged with the people and the work. On a practical level, developing a greater sense of meaning, community, and purpose will allow you to:
Make better personal and professional choices ("not putting your life on hold")
Be more resilient to challenges and setbacks (have greater peace of mind)
Be more confident and articulate in securing future professional opportunities (be a more attractive candidate for residency)
The RealMD program is built upon a foundation of self-reflection. The workshops, workbook, and individual coaching sessions are in place to support you in the development of a self-reflection process and this will make all the difference in your future career as a physician.