Robotic Cardiac Surgery Program Designated as a Destination Care Specialty Program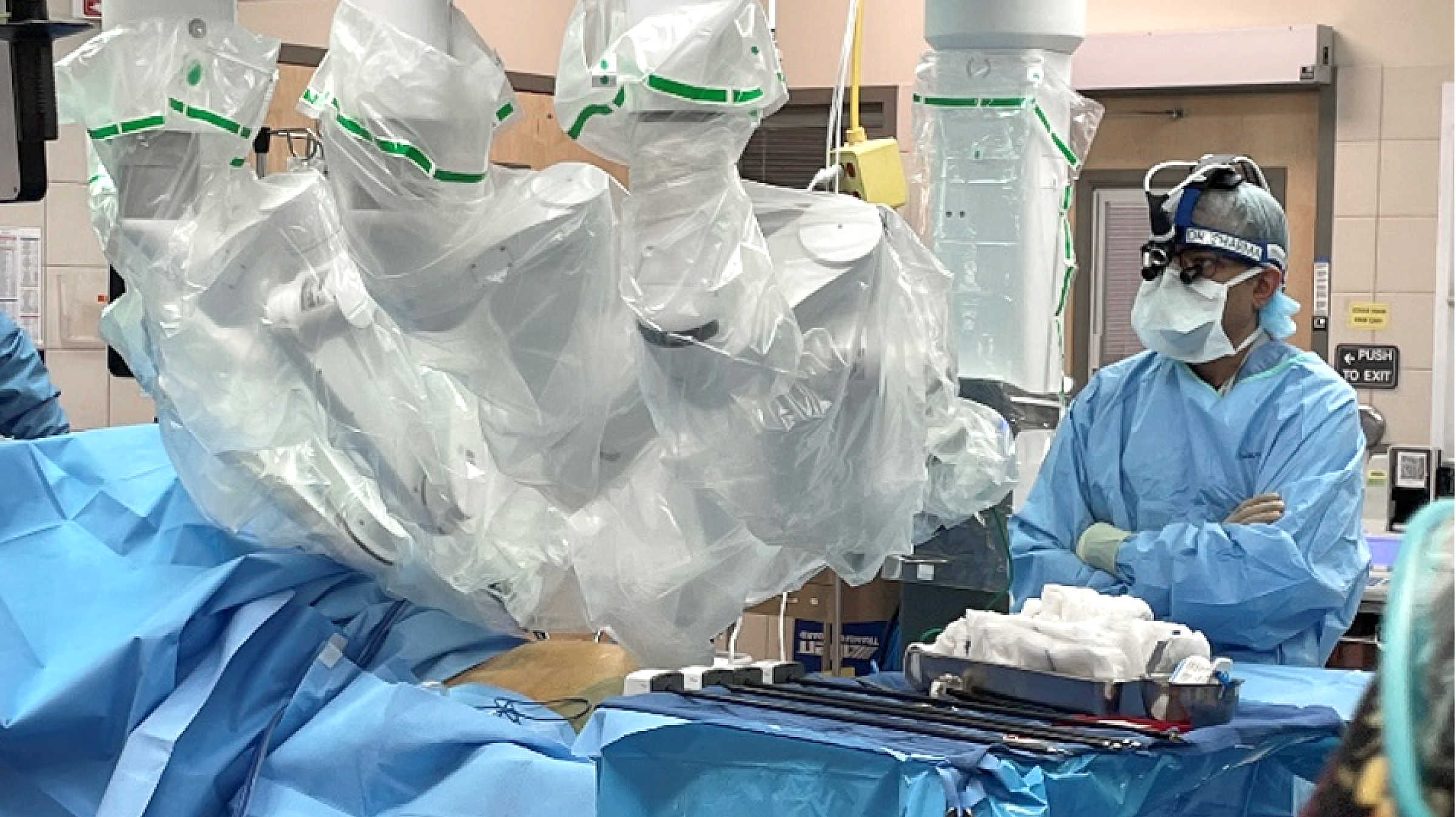 The University of Utah Health Destination Care is a collaborative program that elevates regional, national and international distinction for remarkable specialty programs. The Destination Care team assists the clinical teams by:
Informing and educating patients and referring providers
Coordinating efficient scheduling, care and follow up
Cultivating growth opportunities to support research and innovation
In November of 2022, our Robotic Cardiac Surgery Program was designated as one of the specialty programs to work with the Destination Care Team. This designation will assist patients in farther geographical areas to have easier access to minimally invasive robotic cardiac surgery. U of U Health is the first center in the Mountain West region to use the da Vinci robot for cardiac surgery. We offer a full range of treatment options for multiple heart conditions. Robotic surgery techniques promote excellent outcomes. Using the da Vinci robot for heart surgery dramatically reduces post-surgical complications such as infections, blood loss, and scarring. It involves shorter hospital stay and allows for a much faster return to normal day-to-day activities.