Each year, the Salt Lake City Branch of the National Association for the Advancement of Colored People (NAACP) selects university and high school students to receive scholarships. The scholarships, which were originally funded by Utah philanthropist Larry H. Miller, recognize students whose commitment equity advance the principles of inclusion and justice taught by civil rights leaders such as King. This year, four students from the Utah Physician Assistant Program (UPAP)—Nkem Asianua, Ashley Burton, Claudia Gomes, and Cathy Readman—were selected to receive the prestigious scholarships.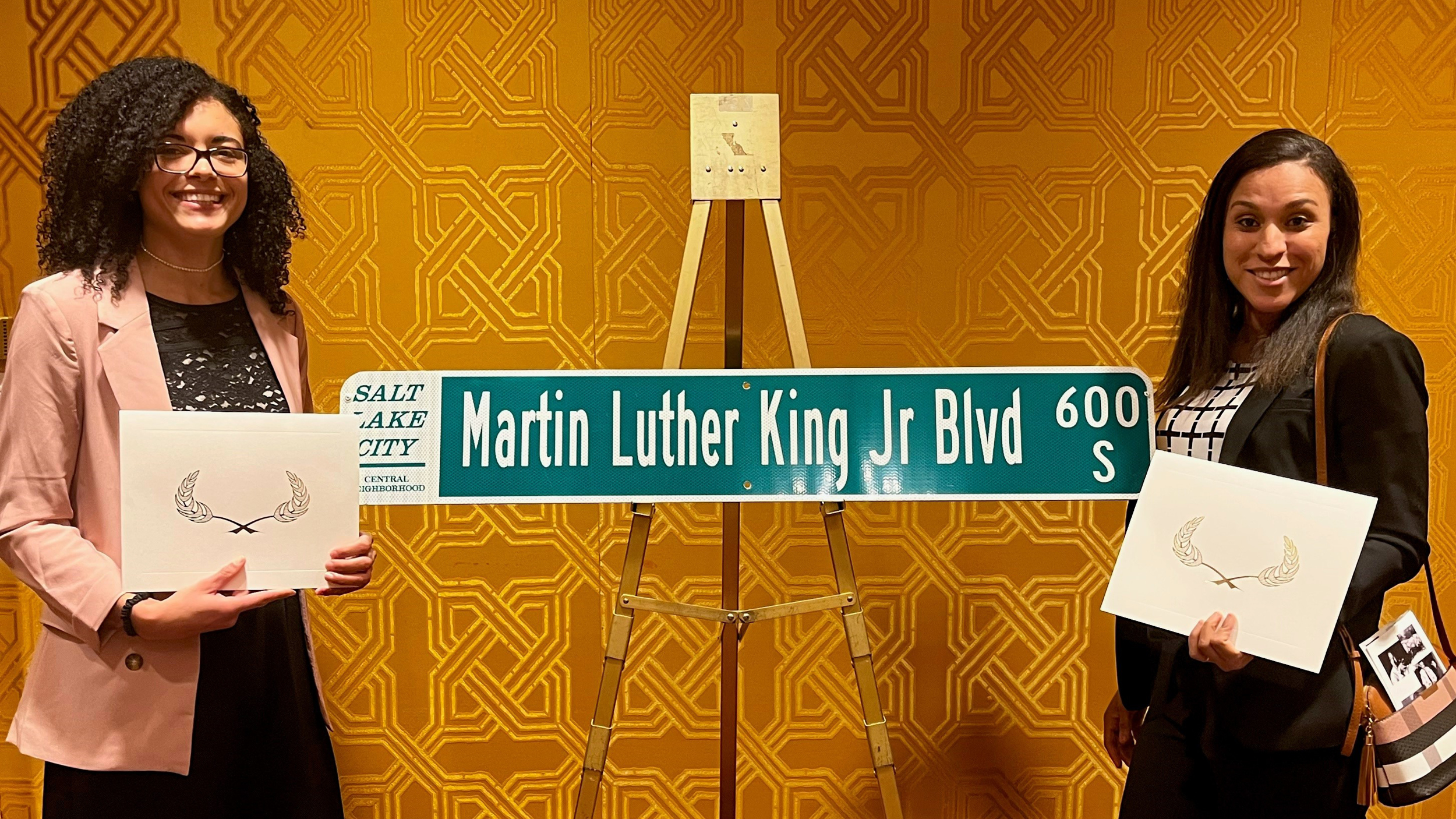 The scholarships are not simply a financial support—the recognition the students received from such a prominent organization carries with it a special distinction. "I feel very blessed and grateful to receive a scholarship award in general, but it feels even more special to receive it from the NAACP." says Burton. "I've grown up looking up to this committee and the change they have taken part in to give me the life I have today. Being half black has been a large part of my identity and I feel very proud to be black. I hope to one day be involved with the program more in the future and this may be a good beginning. It was an absolute honor to be considered."
"I feel very fortunate to receive such a prestigious scholarship," adds Gomes. Getting to where I am today has been such a far-fetched dream for women who look like me and being recognized as a black woman in Medicine by the NAACP fuels my passion towards my future as a Physician Assistant. Being selected for this award is allowing me to continue my goal of changing the healthcare system to better serve the marginalized community."
The fact that four students were selected from the UPAP program is a strong commendation of the program's commitment to diversity and its attractiveness to like-minded potential students. "One of the main reasons I chose to pursue a career as a physician assistant is to help fill the gap in healthcare, particularly within the African American community," says Asianua. "Through my own personal experiences and observations, I came to understand early on about the great need for more representation in healthcare for people of color.  Therefore, as a recipient for this scholarship, receiving this money will not only help relieve some of the financial burden of this physician assistant graduate program, but also help me stay the course as I remain on the path to becoming a leader for my community."
The scholarships were awarded to Burton and Gomes at the annual Martin Luther King, Jr. Commemoration, with Asianua and Readman on international rotation and unable to attend the event. The commemoration, which was titled "This is Power," was keynoted by Dr. Patricia Spearman and featured community awards in addition to the scholarships.