Dr. Prachi Shaw Delivers Sarah Hawley Memorial Lecture
Each year, the Family Medicine Residency Program in the Department of Family and Preventive Medicine sponsors the Dr. Sarah Hawley Lecture Series, which commemorates and celebrates the life of Dr. Sarah Hawley, who joined the program in 2018. Dr. Hawley had many passions in medicine, especially in regards to women's health, the care of children, and wilderness medicine, and the topics presented in the series aim to celebrate her interests.
This year's lecturer for the series was Dr. Prachi Shah of the University of Michigan, the first visiting lecturer the series has sponsored. Dr. Shah's lecture, "Fostering Curiosity with Infants and Young Children: Why It Matters and What We Can Do" discussed the importance of curiosity in early childhood and what parents and caregivers can do to create a spirit of curiosity from infancy onwards.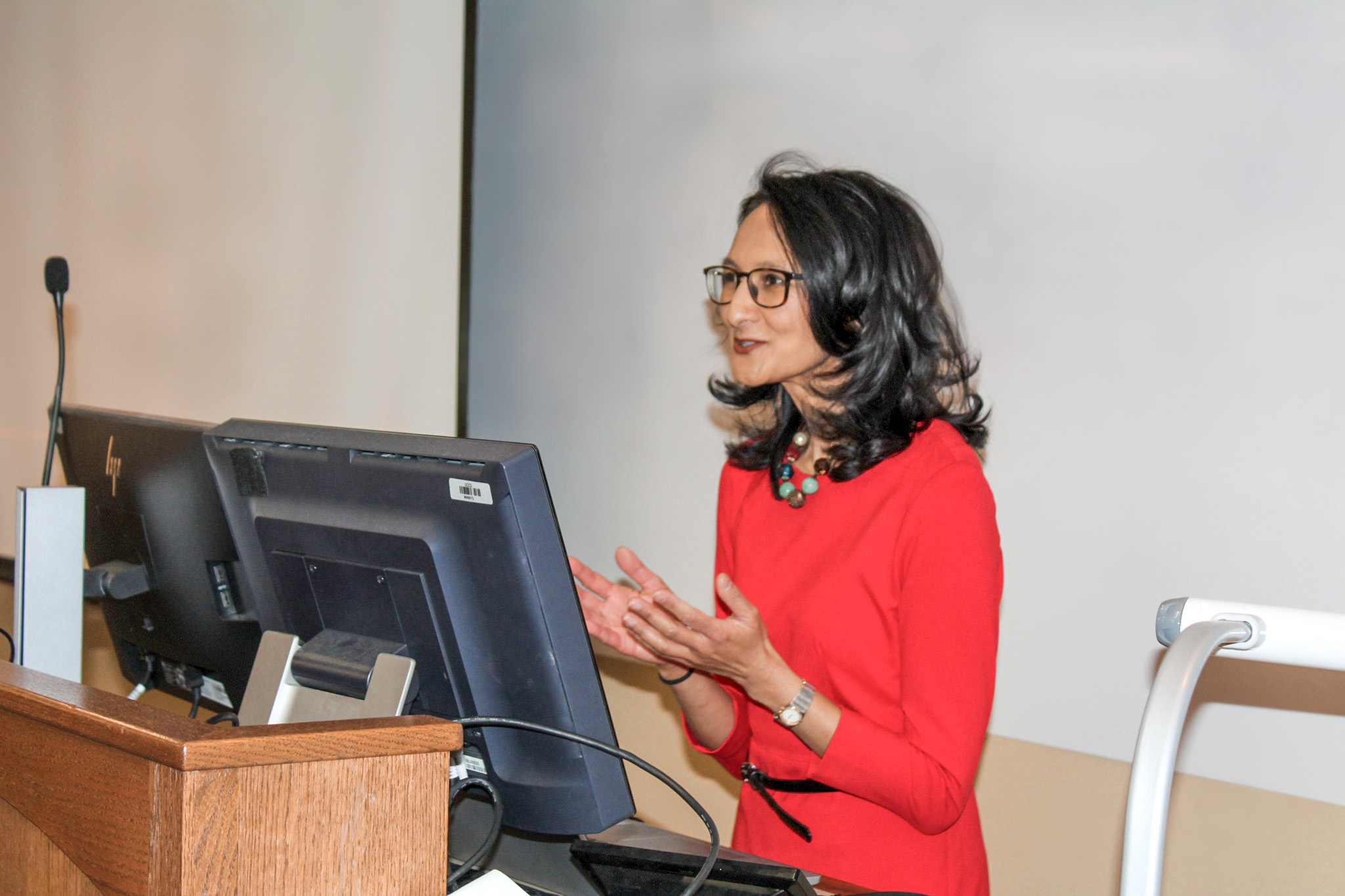 Drawing on wide-ranging publications, including her own research efforts on the subject, Dr. Shah linked curiosity with positive outcomes in children including increased social and intellectual achievement. She also provided compelling evidence that an early investment in curiosity provides a child with an important framework for social and personal resilience, allowing children the opportunity to make the most of circumstances and more quickly recover from negative experiences.
2023's Sarah Hawley Memorial Lecture was sponsored by DFPM's Residency Program as well as Intermountain Health Care's Continuing Medical Education Committee and the U's Department of Pediatrics. The lecture was attended by a large number of in-person and online attendees to learn more about this important aspect of pediatric wellbeing and pay tribute to the continuing legacy of Dr. Hawley's impact.
"The topic of today's talk is about curiosity--how to foster it in young children—and…it seems that she was imbued and vivified with a deep spirit of curiosity," Dr. Shah said. "That spirit of curiosity led her to seek knowledge, to search for more, that led her into medicine, that led her to keep asking questions that would make life better for other people."