Rachel Ceballos Joins DFPM, HCI Leadership
Rachel Ceballos, PhD, was recently announced for new appointments at HCI and DFPM. From an announcement sent by HCI on 3/17/2023:
We are thrilled to announce that Rachel Ceballos, PhD, will join Huntsman Cancer Institute as its Senior Director of Community Outreach and Engagement.
Dr. Ceballos will also be a Huntsman Cancer Institute Endowed Chair in Cancer Research in the Department of Family and Preventive Medicine. Dr. Ceballos is currently an Associate Professor in the Division of Public Health Sciences at the Fred Hutchinson Cancer Center (Fred Hutch) and an Affiliate Associate Professor in the Department of Health Systems and Population Health at the University of Washington (UW) in Seattle. She is the Program Lead for Rural Health in the Office of Community Outreach and Engagement for the Fred Hutch/UW/Seattle Children's Cancer Consortium.
While serving 8 years as a U.S. Coast Guard Reservist, Dr. Ceballos began her academic career at Skyline College in San Bruno, CA and received her Bachelor of Psychology from California State University, Long Beach. She earned her PhD in Biobehavioral Health at The Pennsylvania State University where she studied the effects of laboratory-based stressors on neuroendocrine and immune function in both human and animal models.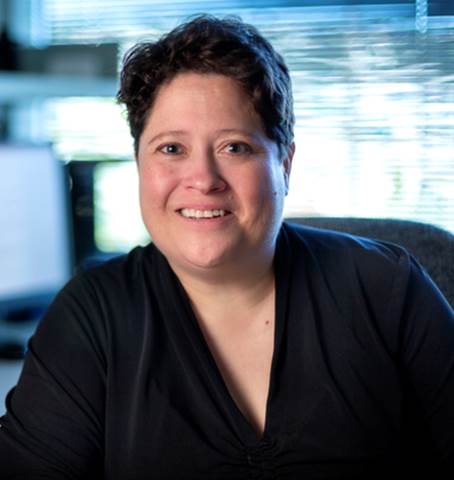 Her postdoctoral fellowship through the University of Washington's Biobehavioral Cancer Prevention and Control Training Program expanded her interdisciplinary training to include community-engaged research practices to address cancer inequities.
Integrating her laboratory experience with community-engaged practices, Dr. Ceballos was awarded a faculty position at the Fred Hutch in the Division of Public Health Sciences. She has been deeply involved in equity, diversity, and inclusion (EDI) through service on numerous endeavors including the Faculty EDI Advisory Committee, the Cancer Consortium Task Force for Diversity and Inclusion in Clinical Trials, and doctoral and master's program admissions committees for the UW School of Public Health. She is the Outreach Core Co-Lead for the Partnership for the Advancement of Cancer Research, a U54 collaboration with New Mexico State University. The Outreach Core focuses on developing research capacity of community partners and academics to collaborate with one another, provide opportunities for student development within the research enterprise, and to deliver culturally appropriate cancer education for the purpose of cancer prevention and control. Her service includes Board Membership for Cancer Lifeline, a local non-profit, the Advisory Board for Susan G. Komen Puget Sound's LGBTQ Initiative, and the Steering Committee for the National Latino Cancer Summit.
Her current research uses mixed-methods (qualitative and quantitative) and community-engaged approaches to study the psychosocial impact of cancer in marginalized communities and the science of community engagement. She has built strong and sustained community partnerships in the African American, Native American, and Latino communities, is committed to the practice of community representation at all levels of the research process, and bidirectional learning between academic/clinical researchers and the communities we serve.
Dr. Ceballos also likes to shake things up! She enjoys a variety of social dancing and is currently learning to lead salsa and west coast swing!