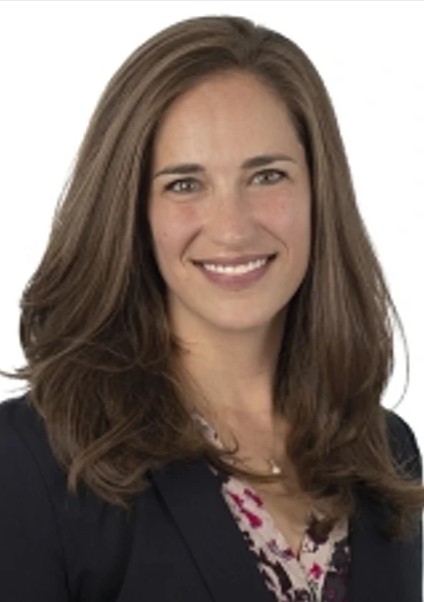 Who is the best family medicine physician in Utah? For readers of City Weekly, the answer is clear: Rachel Goossen, MD, adjunct instructor in the Division of Family Medicine and clinician at the Sugarhouse Health Center.
The choice of Dr. Goossen came as part of the publication's yearly "Best of Utah" contest, in which readers of the periodical can submit and vote for their favorites in a wide range of categories. The "Body and Mind" category, which includes voting on the best family medicine physician, received extra attention this year, with nearly 7,000 readers casting over 45,000 votes for their favorite medical, dental, and alternative health options, as well as beauty and fitness businesses and services.
Dr. Goossen's win was credited to her excellent communication and focus on patient relationships. "Ensuring every patient's voice is heard, her ultimate quest revolves around lifestyle transformations to ward off and heal chronic conditions," runs the bio announcing her win in City Weekly. "Her approach of holistic health is the artful masterpiece of keeping mind, body and spirit in harmonious balance."
In addition to Dr. Goossen, many programs related to DFPM efforts were highlighted or chosen by City Weekly readers in the competition. The University of Utah Medical Center won Best Hospital, and Huntsman Mental Health Institute won second place for the Best Mental Health Treatment Center. Jasmin Charles, PA-C, alumna, visiting lecturer, and lead coordinator for UPAP, won second place in the Best Physician Assistant category, with UPAP alumna Madeleine Grainger placing third. Additionally, the University of Utah Health Transgender Health Program, which is led by many faculty members from the department, won Best Transgender Health Care.
"By putting our health and well-being first, everything else in life becomes easier," said Jerre Wroble, Body and Mind Editor for City Weekly, in his introduction to the winners for the category. "Many thanks to those providers who make our best life possible, and congratulations to all the 2023 winners!"