We are delighted to announce the continuation of the Research Experiences to Advance the Careers of HBCU Undergraduates at the University of Utah (REACH U2) program in partnership with North Carolina Agricultural & Technical State University (NCA&T), now entering its second year. Co-funded by the School of Medicine and Huntsman Cancer Institute, REACH U2 is co-directed by Dr. Kola Okuyemi, Chair of the Department of Family and Preventive Medicine and HCI Executive Director of Equity, Diversity, and Inclusion, and Dr. Raymond Samuel, Professor of Biology at NCA&T.
We are thrilled to introduce the outstanding 2023 Cohort of REACH U2 Scholars and Visiting Faculty Researcher. Leading our team of scholars is Adreinne Smith, PhD, our esteemed Visiting Faculty Researcher. Dr. Smith brings a wealth of experience and knowledge to the program, and we are grateful for her guidance and mentorship. We extend a warm welcome the following REACH U2 Scholars who will be with us through August 3, 2023. Please join us in welcoming them for the summer!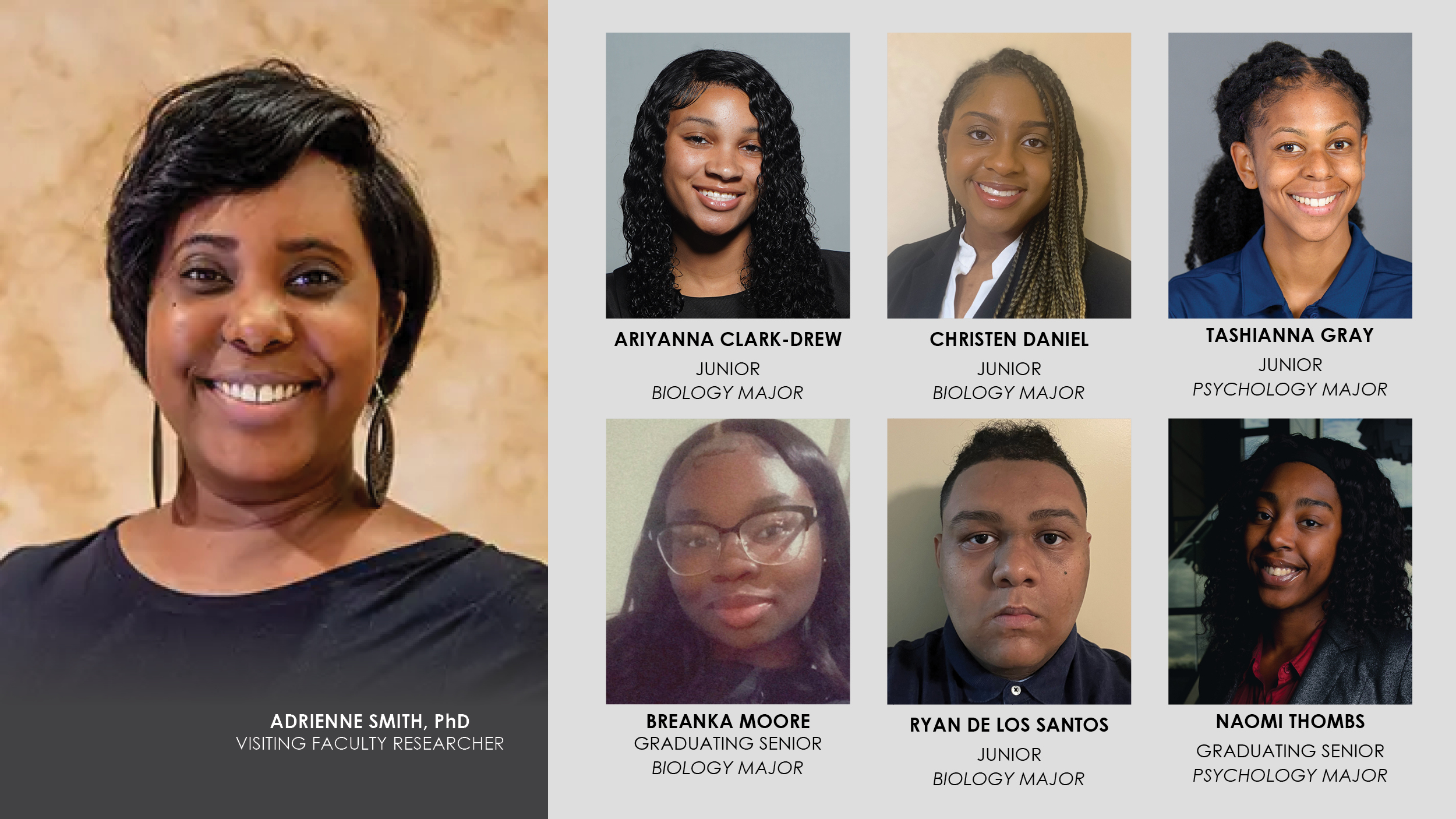 Ariyanna Clark-Drew, Junior, Biology Major
Christen Daniel, Junior, Biology Major
Tashianna Gray, Junior, Psychology Major
Breanka Moore, Graduating Senior, Biology Major
Ryan De Los Santos, Junior, Biology Major
Naomi Thombs, Graduating Senior, Psychology Major
The REACH U2 Scholars are paired with a University of Utah faculty to participate on a research project for the summer. Our distinguished University of Utah faculty members, including Dr. Kelly Baron, Dr. Mia Hashibe, Dr. Crystal Lumpkins, Dr. April Mohanty, Dr. Brock O'Neil, Dr. Kola Okuyemi, and Dr. Ola Onigbogi, will serve as mentors to the REACH U2 Scholars and Dr. Adreinne Smith. Through close collaboration and individualized guidance, they will foster an environment conducive to research career growth and professional development. Thank you to are incredible and dedicated mentors!
We invite all recipients of this update who are interested in getting involved in the REACH U2 program to reach out to Maude Romney. If you would like to contribute as a community partner, host an activity/event, or in any other capacity, please contact Maude Romney at madeline.romney@utah.edu. Your involvement and support are crucial in creating a vibrant and inclusive program that empowers the next generation of health disparities researchers. We look forward to hearing from you and working together to make a meaningful impact this summer and beyond!
by M. Maude Romney